Forty years ago, Elvis Presley insulted Barbra Streisand and snubbed her offer to co-star in A Star Is Born. But the stage's greatest diva and the King of Rock 'n' Roll will finally be united after Ms Streisand announced she is to release a posthumous duet with Elvis.
Ms Streisand, 72, posted on Instagram the cover of a new all-star duets album, Partners, released next month. The record includes contributions from Presley, as well as singers exhibiting greater vital signs including Stevie Wonder, Billy Joel and Andrea Bocelli.
Full details of the Presley track will be announced on Tuesday but it is the latest beyond-the-grave collaboration approved by Elvis's estate, since his death in 1977.
Digital technology has been used to insert Elvis's voice alongside LeAnn Rimes, Celine Dion, daughter Lisa Marie and even Susan Boyle on a Christmas single of "O Come, All Ye Faithful", using his 1971 vocal recording.
Elvis rarely performed duets when he was alive but Streisand is one of the few posthumous partnerships of which he might have approved.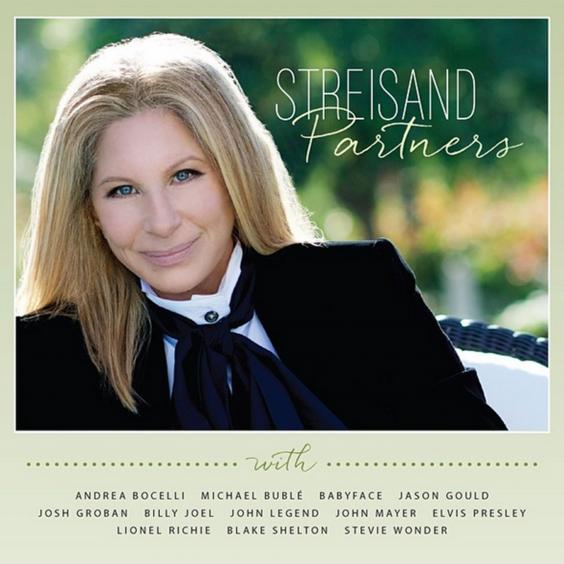 Streisand and Presley attended each other's Las Vegas concerts and enjoyed a feisty relationship. Once Streisand asked him what he thought of her show and Elvis reportedly said "You've got a great voice Barbra but you will keep putting your hand in front of your face while you sing and it's very distracting."
Undaunted, Streisand offered Elvis the co-lead in her 1976 musical film, A Star Is Born. Elvis was attracted to the part but his manager Colonel Tom Parker made a series of exorbitant demands and the role eventually went to Kris Kristofferson.
The pair enjoyed a close relationship when they both shared the Vegas spotlight. Elvis once crept into Ms Streisand's dressing room, catching her by surprise, got down on his knees, took the bottle of finger nail polish and started painting her nails. He told her: "You are the only one who ever intimidated me."
In 1975, Elvis stopped a Vegas performance to thank Barbra for attending, telling the audience she had "one of the finest voices in the world." Elvis and the Colonel sent Ms Streisand a joint telegram, after she opened the new luxury Intercontinental hotel, which read: "We are greatly honoured to have the International Hotel folks think enough of Elvis to engage him to follow a great star like you."
Music's biggest names are jostling for position on the Partners album. Beyonce, Stevie Wonder, Lady Gaga and Bette Midler were set to appear but their names do not appear on the cover posted by Ms Streisand. "What an extraordinary collection of talent!," the singer wrote after a list of 12 male vocalists including Michael Buble, Lionel Richie and Josh Groban.
Kenneth "Babyface" Edmonds, Partners co-producer, said: "It's a beautiful, beautiful record. She's singing amazingly well, and it's been a fun project to do."
Partners is released on 16 September