When Robin Thicke released "Blurred Lines" in 2013, the song soon became a hit thanks to its infectious beat and an eye-popping video. Yet over the subsequent 18 months the single's success has brought nothing but trouble for Thicke, who has since been branded sexist, reluctantly split from his wife, and released a flop follow-up album.
Now, in sworn testimony revealed by a Los Angeles federal court, the 37-year-old singer claims he had almost no part in writing "Blurred Lines" – and was too high on drink and drugs to contribute. The deposition comes as part of a lawsuit filed by Thicke and the song's co-writers, Pharrell Williams and the rapper TI, against the children of Marvin Gaye, who claim "Blurred Lines" is a rip-off of Gaye's 1977 hit "Got to Give it Up".
Thicke has said the similarities between the songs are no coincidence. Last year, he told GQ: "Pharrell and I were in the studio and I told him that one of my favourite songs of all time was Marvin Gaye's 'Got to Give It Up'. I was like, 'Damn, we should make something like that, something with that groove.' Then he started playing a little something and we literally wrote the song in about a half hour and recorded it."
Yet by the time he gave his deposition in April, Thicke had changed his tune, explaining that he had only a minimal role in the song's creation. "I was high on Vicodin and alcohol when I showed up at the studio," he said. "I wanted to be more involved than I actually was by the time, nine months later, it became a huge hit, and I wanted credit. So I started kind of convincing myself that I was a little more part of it than I was ... But the reality is that Pharrell had the beat and he wrote almost every single part of the song."
Thicke's co-writer credit means he is entitled to as much as 22 per cent of the song's royalties, but in his testimony, first published by The Hollywood Reporter, the singer said he was simply "lucky enough to be in the room" as Williams wrote "Blurred Lines". Thicke later told interviewers he was involved in the song's creation but, he recalled during the deposition, "I was high and drunk every time I did an interview last year". He added: "I didn't even use the Marvin Gaye thing until everyone started saying to me, 'Hey, it's reminiscent of the Marvin Gaye song.'"
In his own deposition, Williams agreed that he came up with the sound and the lyrics of the song, but credited Thicke's voice as a key element of its success. "This is what happens every day in our industry," said Williams, 41. "People are made to look like they have much more authorship in the situation than they actually do."
Of course, neither man could have known at the time what a massive hit "Blurred Lines" would become. Before its release, Thicke was best known as the husband of the actress Paula Patton, the high-school sweetheart whom he married in 2005. "Blurred Lines" sat at the top of the Hot 100 for more than 10 weeks. The family-friendly version of its video has been viewed on YouTube almost 340 million times. It is believed to have reached more radio listeners than any other song in history.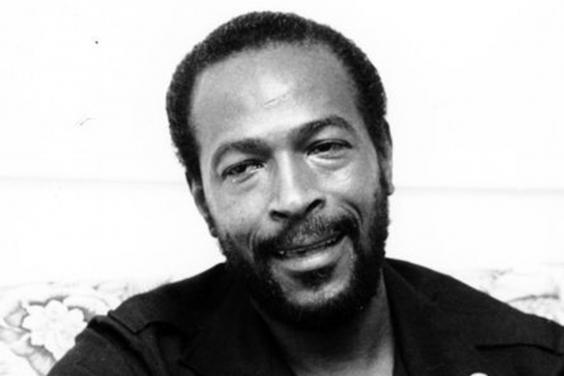 Yet it also sparked a backlash, both for its risqué video and for lyrics many described as exploitative and "rapey", particularly the repetition of the phrase, "I know you want it". Thicke passed off the song and its video as satire, telling GQ: "Because all three of us [Thicke, Williams and TI] are happily married with children, we were like, 'We're the perfect guys to make fun of this.' People say, 'Hey, do you think this is degrading to women?' I'm like, 'Of course it is. What a pleasure it is to degrade a woman. I've never gotten to do that before. I've always respected women.'"
The controversy only intensified after Thicke performed the song with Miley Cyrus at the MTV Awards in August 2013, and a semi-clothed Cyrus twerked suggestively against his crotch. According to the website TMZ, the performance proved to be the final straw for his marriage. He and Patton announced their split in February.
Thicke, making no secret of his desire to win back his wife, dedicated his next album to her and named it Paula. The record sold 24,000 copies in the US in its first week of release; the Blurred Lines LP, by contrast, had shifted 177,000. Asked during his deposition whether he considers himself an honest person, Thicke responded, "No. That's why I'm separated."
The Gaye family's legal team pounced on that admission, writing in court papers: "[Thicke] actually testified that he is not an honest person. This complete contempt for the judicial system, and their obligations to tell the truth, can best be summed up by Thicke's ultimate admission, while under oath, that he '[does not] give a fuck' about this litigation." Thicke's lawyer, Howard King, issued a response on his behalf, suggesting just how difficult a period it has been for the singer. "Robin's moment of personal vulnerability is being exploited," Mr King said, "in the hope of diverting attention from the obvious weakness of their legal claim."
Reuse content