Taylor Swift has defended her decision to withdraw her music from Spotify because she does not think artists are treated fairly.
The "Shake It Off" singer, whose new album 1989 is proving a huge hit worldwide, has removed all her previous releases from the streaming service despite them begging her to reconsider.
"Music is changing so quickly and the landscape of the music industry itself is changing so quickly, that everything new, like Spotify, all feels to me a bit like a grand experiment," she told Yahoo, adding that she does not believe music is valueless and should be free.
"I'm not willing to contribute my life's work to an experiment that I don't feel fairly compensates the writers, producers, artists and creators of this music."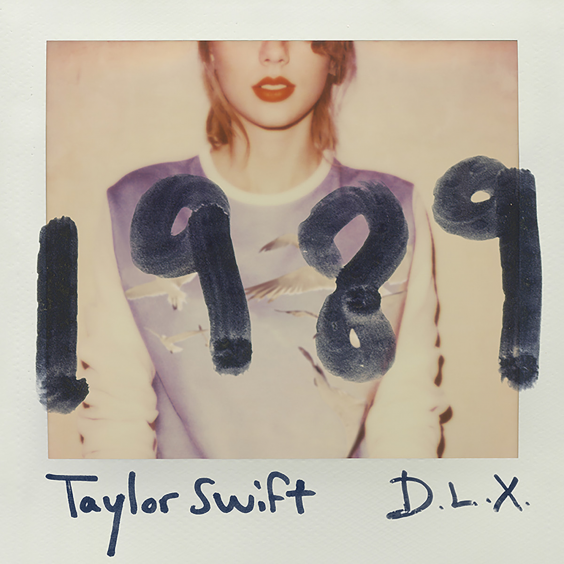 Swift insists she is "really open-minded" and wants to be "a part of progress", but thinks Spotify is "taking the word 'music' out of the music industry".
"I felt like I was saying to my fans, 'If you create music someday, if you create a painting someday, someone can just walk into a museum, take it off the wall, rip off a corner off it and it's theirs now and they don't have to pay for it," she said.
"I didn't like the perception that it was putting forth and so I decided to change the way I was doing things."
Musicians against Spotify
Musicians against Spotify
1/10 Taylor Swift

Taylor Swift does not what her work to be used as an 'experiment' by Spotify and believes that artists are treated unfairly. She withdrew her entire catalogue in November 2014.

Getty Images

2/10 Thom Yorke

The Radiohead frontman famously described Spotify as 'the last desperate fart of a dying corpse' in October 2013.

Getty Images

3/10 David Byrne

David Byrne of Talking Heads wrote about not understanding Spotify's claim of discovery in a Guardian op-ed. 'The inevitable result would seem to be that the internet will suck the creative content out of the whole world until nothing is left,' he said.

Dan Burn-Forti

4/10 Beck

Beck dismissed the Spotify model as 'not working' because of how little it pays musicians. He added that the 'saddest thing' about streaming is the poor sound quality - 'It's like watching Citizen Kane on your phone'.

Rex Features

5/10 The Black Keys

Dan Auerbach has described Spotify's payment to artists as 'so minuscule it's laughable'. 'If you are a bigger band that's already known and you rely on record sales for a living then it's really no place to be,' he said.

6/10 Atoms for Peace

Thom Yorke's other band refused to let Spotify stream their songs. Nigel Godrich from the group described the service as 'an equation that just doesn't work'. 'Small labels and new artists can't even keep their lights on. It's just not right,' he said.

EPA

7/10 Yannis Philippakis

The Foals singer said he would rather that somebody stole his record on vinyl than bought it or streamed it on Spotify. He described using Spotify as like going to a top class restaurant and leaving only coppers without paying the bill.

Getty Images

8/10 Aimee Mann

The US singer-songwriter has not put her music on Spotify because she does not think artists make a fair amount of money from the streaming service.

Rex Features

9/10 Grizzly Bear

The band tweeted in 2012 that Spotify provides a great service for people but does as much to help bands as 'downloading from Limewire'.

Getty Images

10/10 Jason Isbell

Jason Isbell of Drive-By Truckers has used the single word 'evil' to describe Spotify.

Getty
Spotify, however, argues that fans "should be able to listen to music wherever and whenever they want".
The company published a long blog post aimed at tempting Swift back. "Artists have an absolute right to be paid for their work and protected from piracy," it read. "That's why we pay nearly 70 per cent of our revenue back to the music community."
Earlier this week it was revealed that 1989 sold almost 1.3 million copies in the US in its first week of sale, making it the fastest-selling album of the past 12 years. Swift, 24, recently announced that she will perform in Glasgow, Manchester and at London's British Summer Time Hyde Park in June next year.
She has also been rumoured for a Glastonbury headline slot after the festival's founder Michael Eavis reportedly expressed interest in booking her.
Reuse content