It's the world's biggest arts event – and this year the Edinburgh Fringe festival is host to 3,269 shows over the month of August. To that you can also add the Edinburgh International Festival, with a strong programme this year of music, dance and theatre, and spin-offs like the free, always-interesting Forest Fringe (11-20 August; programme as-yet unannounced but definitely worth delving into).
All of which is thrilling, but also a little wearying to navigate. Edinburgh in August may be a treasure trove of shows, but it can be hard to find the real gold among all the glitter. So here are 12 suggestions for shows that, well, show promise: there's no such thing as a dead cert, but this lot should delight, surprise, move or provoke.
Tell Me Anything
In 2014, young company On the Run melted the hearts of critics and audiences alike with their remarkably sweet and funny show about grief, So It Goes. They're back and now at Summerhall – a venue that consistently programmes interesting work – with a new autobiographical play. About a teenage boy in love with a girl with an eating disorder, Tell Me Anything sounds likely to be another heart-string tugger.
Summerhall, 3-28 Aug (festival16.summerhall.co.uk)
Wonderman
You may have had enough of cynical, eyes-on-the-cash Roald Dahl adaptations – but this one is for grown-ups, and sounds deliciously dark. A collaboration between Gagglebabble and National Theatre Wales, this theatre-gig promises red-hot musical accompaniment to pitch-black macabre stories.
Underbelly Potterow, 3-28 Aug (underbellyedinburgh.co.uk)
Mouse: The Persistence of an Unlikely Thought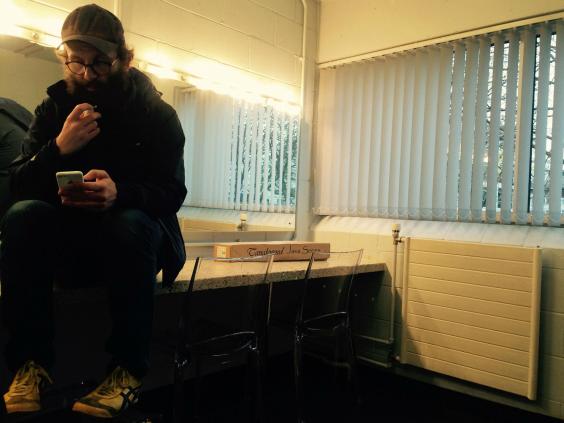 Daniel Kitson is a long-time Edinburgh favourite, and this will sell out, so get booking. The comedian's comedian turned storyteller and theatre-maker, Kitson's shows often tickle the intellect even as they stir the soul. This new offering started with an "implausible story about a mouse" that he's long wanted to tell – but promises to also reflect on friendship and loneliness, doubt and hope. Take at look the rest of the Traverse's line-up while you're at it: dedicated to new writing, it's always programmed with impeccable taste.
Traverse, 2-28 Aug (traverse.co.uk)
Faslane
This one-woman show on nuclear weapons may be timely and topical – but it also offers a personal, and very Scottish, perspective on one of the most divisive questions in politics. All her life, Jenna Watt's family have worked on Trident at the Faslane base, just 40 miles from Glasgow; today, she has friends protesting outside the gates. After interviewing experts and campaigners from all sides of the nuclear debate, she attempts to find her own way through this moral mire.
Summerhall, 3-28 Aug (festival16.summerhall.co.uk)
Anything That Gives Off Light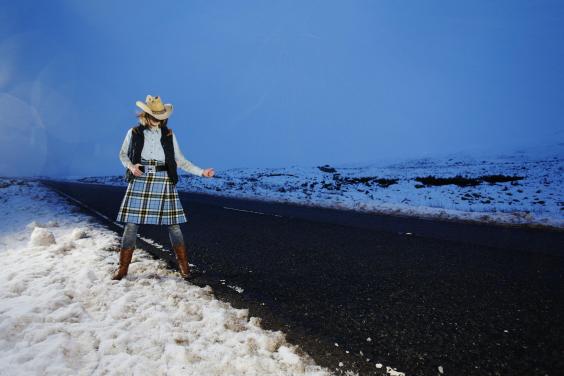 Part of the Edinburgh International Festival, this new play is a collaboration between the National Theatre of Scotland and TEAM, an American ensemble who've had previous festival hits with Architecting and Mission Drift. It all sounds suitably culture-clashing: a Scottish man carrying his granny's ashes and an American woman drinking alone in an Edinburgh pub meet, and take off on a tour of the Highlands, exploring memory and myth, nationality and identity as they go.
Edinburgh International Conference Centre, 18-26 Aug (eif.co.uk)
Travesty
Liam Williams is a stand-up comic – twice nominated for Edinburgh Comedy Awards – but this is his first play. Yes, it's about a middle-class, heterosexual couple in their twenties navigating sex, gender, and relationship expectations, but few people nail Millennial fear and cynicism like Williams. Travesty promises to be smarter and funnier than your average navel-gazing rom-com.
Assembly George Square Studios, 3-28 Aug (assemblyfestival.com)
Animal (Are You a Proper Person?)
What's your spirit animal – and what does that say about your sense of self? This comedic, musical, mish-mash of a show is the first full-length narrative work by the team behind by Tongue Fu, an ace spoken word night with added live music. Written by performance poets Chris Redmond and Anna Freedman, with dramaturgy from Ross Sutherland, Animal sounds like a suitably wild safari through neurosis, friendship and identity.
Gilded Balloon Teviot, 4-28 Aug (gildedballoon.co.uk)
Heads Up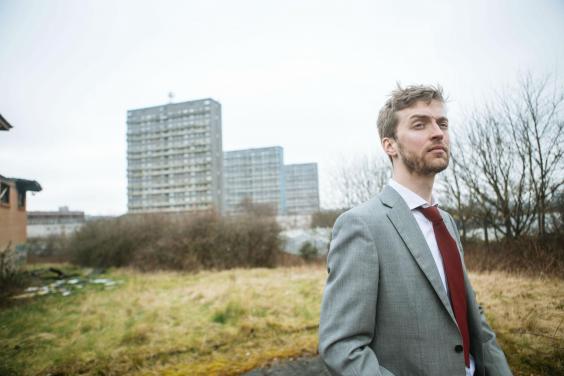 Kieran Hurley had a big fringe hit with Beats, a one-man show about rave culture. Heads Up is about what would happen if the apocalypse hit our city, right now: how would we actually deal with the end of the world as we know it? Where Beats had a DJ onstage, Heads Up comes with a live score from Michael John McCarthy.
Summerhall, 3-28 Aug (festival16.summerhall.co.uk)
Teatro Delusio
Familie Floz are a Berlin-based, international company specialising in mask work; I caught this backstage comedy at the Latitude festival recently, and it's a real treat. A cast of 29 characters, from opera divas to put-upon stage hands, are beautifully realised by just three actors, in a comic story with a supernatural edge and a tender heart.
Pleasance Courtyard, 3-29 Aug (pleasance.co.uk)
Tank
Last year, Breach theatre – a company formed of recent Warwick University graduates – became a break-out company at the festival with their political play The Beanfield. They're back with Tank, inspired by real 1960s experiments in which a dolphin was injected with LSD, as part of Nasa-funded project to teach the creature to speak English. Surely the most bizarre and enticing starting point for any show at this year's festival.
Pleasance Dome, 7-20 Aug (pleasance.co.uk)
The Glass Menagerie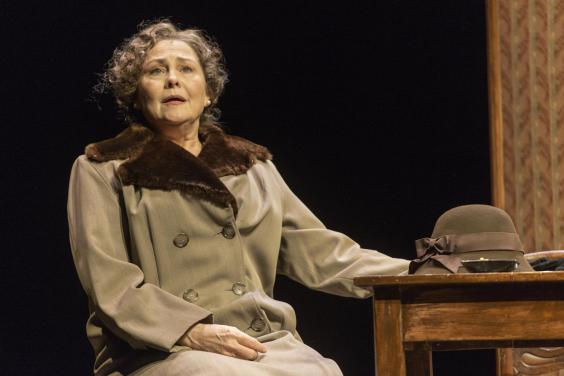 Sometimes, all the one-man shows and sweaty basements of the Fringe can get you down, so book in for a jewel in the Edinburgh International Festival's crown. Tennessee Williams's classic is directed by John Tiffany – fresh from Harry Potter and the Cursed Child – in the comparatively plush King's Theatre. A mega-hit on Broadway already, this is a copper-bottomed, quality choice, and stars Cherry Jones, an American stage legend.
King's Theatre, 7-21 Aug (eif.co.uk)
Infinity Pool: A Modern Retelling of Madame Bovary
Because dreaming about a life less tedious than your own never goes away. Bea Roberts is the author of Here Come the Nightjars and Our Glass House; here she plonks a modern-day Emma Bovary into a trading estate office in Plymouth, where she's seduced by a world of online fantasy. This is also a silent play: a collage of PowerPoint, screens, and overhead projections are used to tell the story. Sounds like an intriguing approach to adapting a literary classic
Bedlam Theatre, 3-29 Aug (edfringe.com)
Reuse content