Who's afraid of a bag of sweets? It seems that the cast and creative team of the West End production of Who's Afraid of Virginia Woolf are. The producers with the strong backing of the show's female lead Imelda Staunton are 'banning' the eating of any food in the auditorium.
It has been reported that this is the first time such a step has been taken. Not so. More than ten years ago I went to a production of a Simon Gray play at the Watford Palace Theatre, directed by Harold Pinter. Audience members going to the confectionery kiosk before the play found empty shelves and a sign saying that Pinter himself had outlawed eating for the entire run because of the noise caused by unwrapping the various goodies.
And things have got worse since then. One theatre producer, Richard Jordan, said he had been 'despairing' after seeing audience members at one West End show eating chicken nuggets, popcorn and crisps. He was lucky. A fully fledged Chinese take-away has been spotted in the balcony of one theatre.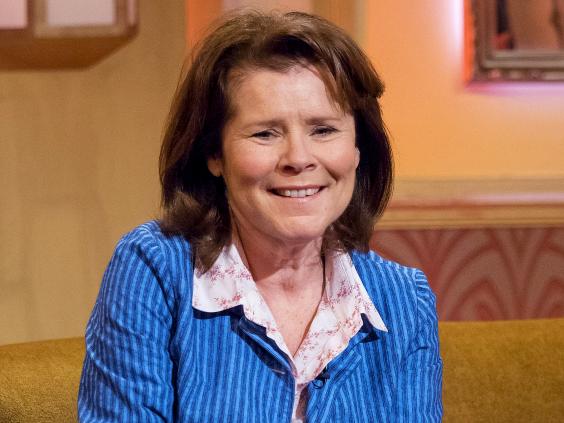 In one performance of The Pride in the West End in 2013, an audience member was actually ejected from the theatre for eating -- sea bass. One of the show's stars Matthew Horne says he can still recall the smell of the meal wafting up to the stage.
Sonia Friedman Productions say they are requesting no eating for the revival of the Edward Albee classic because some sections of the play are "extremely quiet and intense." Surely that goes for most plays, and one can sympathise with Imelda Staunton who has said that she does not "understand this obsession with having to eat or drink something at every moment."
The latest ban or 'request' does bring into focus the question of audience etiquette. Largely it has been not about eating but mobile phones. Most shows now have a warning before the start to turn your phone off. But far too many people put it on silent and still glance at it during a performance. For me the very visible bright lights from mobile phones are as irritating as a ringtone. And some people still have actual conversations during a performance, despite the much publicised moments some years ago when the late actor Richard Griffiths came out of character on two separate occasions to tell an audience member to leave for doing just that. On one occasion in a performance of Heroes at the Wyndhams theatre he said: "Could the person whose mobile phone it is please leave? The 750 people here would be fully justified in suing you for ruining their afternoon."  
Eileen Atkins appearing with Michael Gambon in All That Fall at the Arts Theatre had to stop a performance because she heard music and couldn't work out where it was coming from. It was eventually sourced to a phone in a man's bag in the audience. The man blamed his wife.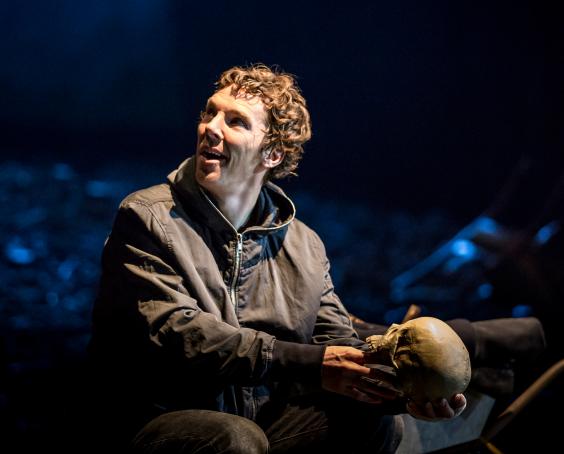 Then there is what might be termed the Benedict Cumberbatch etiquette-breaker. When he starred in Hamlet at the Barbican, his fans or 'Cumberbitches' as they were known kept photographing him and filming his performance from their mobiles, causing a frustrated Cumberbatch to appear at the stage door one night to plead with them to stop. He said: " I can see cameras, I can see red light in the auditorium. It's blindingly obvious, it's very, very obvious."
Mind you, theatre etiquette should cut both ways. There is an etiquette for cast too. I was not that impressed by the cast of the Broadway musical Hamilton famously haranguing the then vice-president elect Mike Pence during the curtain call. Audience members should not be publicly humiliated or addressed at all, even if they are a vice-president elect with policies not much liked by the arts community.
But why the Virginia Woolf eating ban or 'request' is significant is that it could mark the end of a long chapter in which theatres have been falling over themselves to attract younger audiences and have, in my view, mistakenly and patronisingly believed that the way to do that is to relax or end as many of the traditional conventions as possible.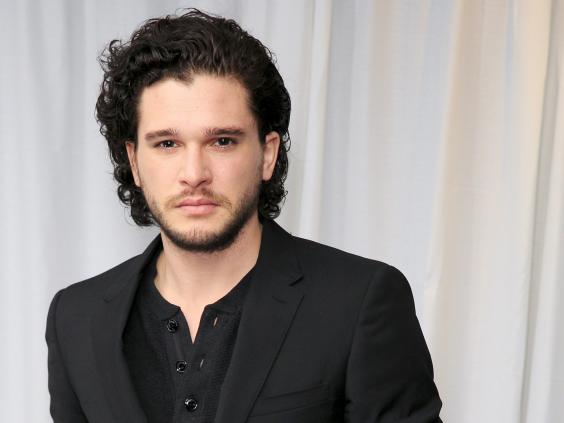 Bringing in drinks, which was unknown a few decades ago, is now commonplace. A blind eye is turned to eating and to the use of mobile phones on silent. One West End producer has even toyed with the idea of having a section of the auditorium earmarked for those who wish to tweet during a performance. (Tweet seats do actually exist in some theatres in America).
Indeed, when the Virginia Woolf 'no eating request' was announced, Game of Thrones actor Kit Harington said he did not feel modern audiences were disrespectful, and warned that prejudice towards younger generations would lead to the death of theatre.
Except it's not prejudice, but patronising, to suggest that young audience members can't concentrate for two hours, can't go two hours without a meal or a drink or a phone call. Theatre demands some concentration and some consideration for fellow audience members. So Imelda Staunton has got it right when she says that she would "definitely" outlaw food and only make a concession for "a very small bowl of ice cream… but that's not noisy."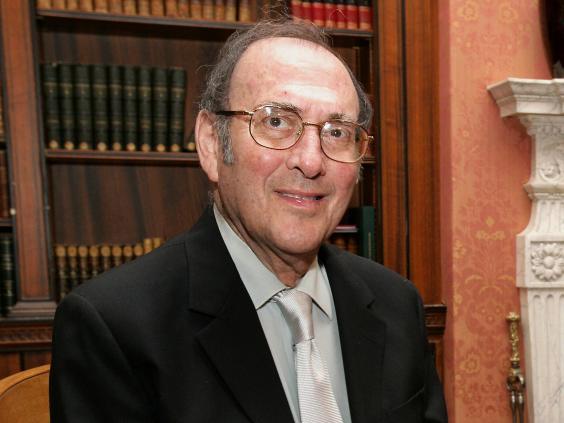 And once we have banned food from all auditoria and pounced on anyone turning on a mobile phone, even on silent, during a performance we can start to look at the other side of theatre etiquette. We can demand that producers and theatre owners charge no more than a fiver for the thousands yes thousands of West End seats from which one can't actually see properly, that they give free cast lists with every show as some of the subsidised venues do, and that they end those pernicious booking fees on tickets. There does need to be some etiquette in theatres, but it cuts both ways. And producers and theatre owners in their justifiable quest to make audiences younger might also like to ponder on the thought that it's not traditional audience conventions that put off younger people from going to the theatre. It's the sky-high ticket prices.
'Who's Afraid of Virginia Woolf' opens at the Harold Pinter Theatre on 9 March 
Reuse content