Hecuba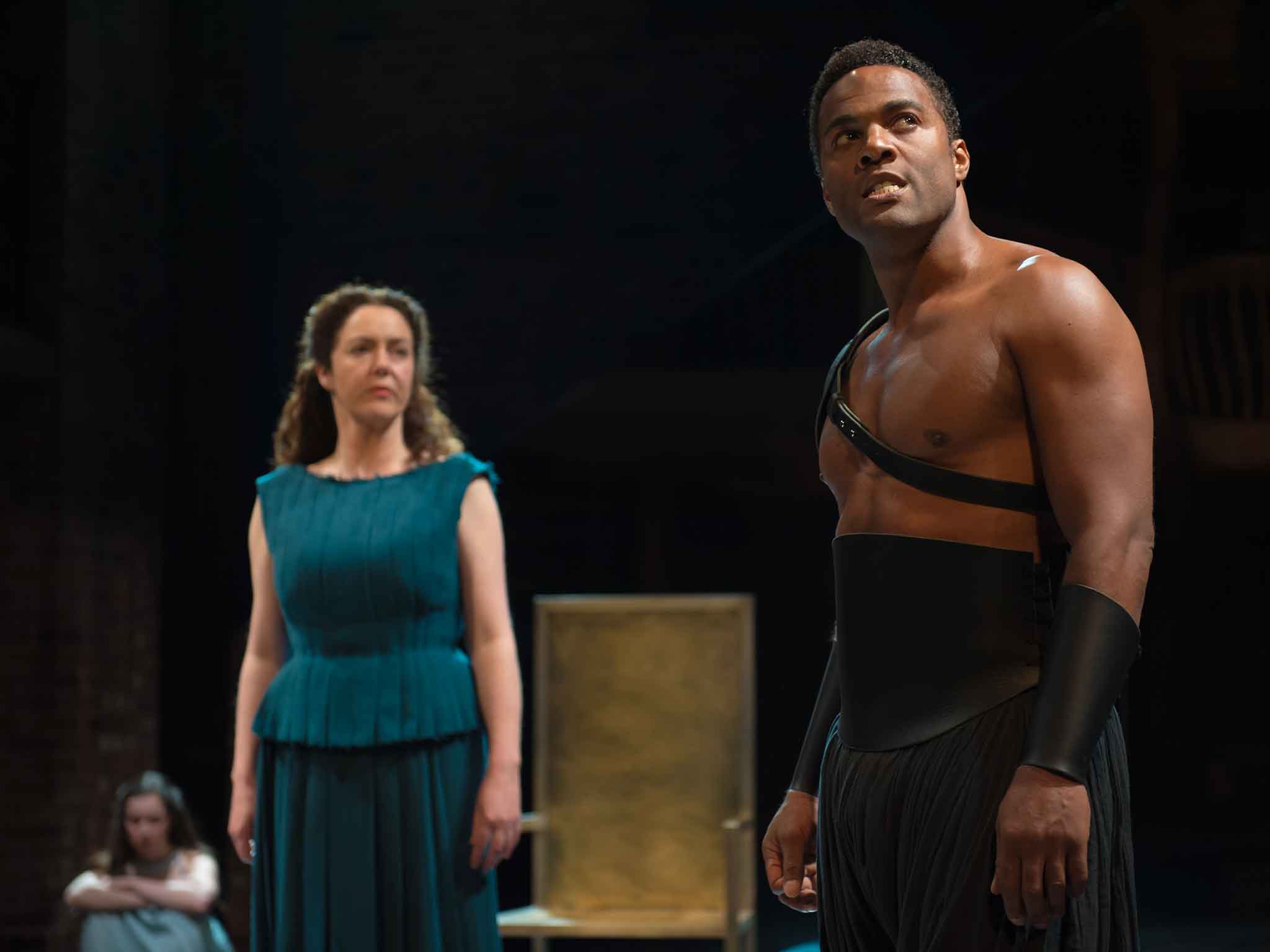 Hecuba, Swan Theatre, Stratford-upon-Avon, review: A beautiful, terrifying, almost uncannily eloquent play
Erica Whyman's splendid Swan Theatre production is potently restrained
4
Click to follow
The Independent Culture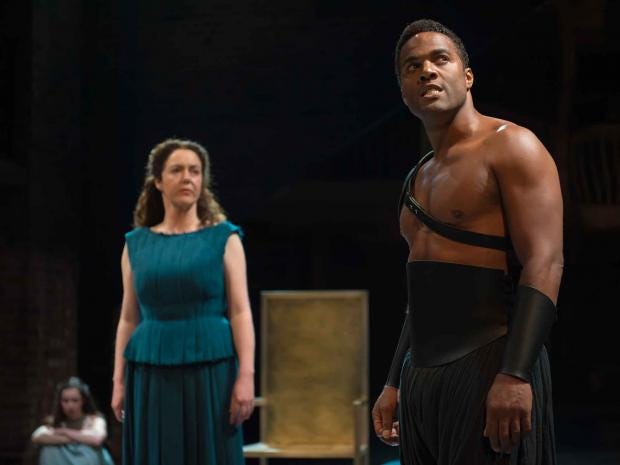 "What's Hecuba to him, or he to Hecuba/That he should weep for her?": Hamlet marvels frustratedly that the empathy of performance can elicit real tears from the First Player at Hecuba's fate. The Irish dramatist Marina Carr contends though that, in general, western culture has been too hard-eyed about the woman who was its Queen when Troy so hideously collapsed. She offers a counterbalance to the "bad press" Hecuba has copped (with Euripides transforming her into a scheming wild dog of revenge for the  atrocities she suffered) in this beautiful, terrifying, almost uncannily eloquent play. It receives its premiere now in a splendid, potently restrained Swan Theatre production by Erica Whyman. There are moments here where the quiet feels almost quilted in its rapt hush.
Derbhle Crotty is mesmerising as Hecuba, fully justifying, in her proud endurance, the admiring remark of Agamemnon: "Three thousand years of breeding in that pose". Ray Fearon is an excellent blend of strapping virility and strange vulnerability as this King of the Achaeans who seems to be partly drawn to her through envy of an older and superior culture.  This pair narrate and enact the story in haunting counter-intuitive cooperation.  In Carr's version, they enjoy a single night of sensuous escape ("I hope he likes stretch marks"), but Agamemnon, fearing that her race will revive, has already arranged for the murder of her youngest son, Polydorus, whose corpse will add to what Hecuba, in typically graphic style, refers to as "the dung heap of limbs, heads, hearts, necks – necks I loved and kissed".
And in a grotesque recapitulation of the wrong at the start of the ten-year, when Agamemnon sacrificed his daughter Iphigenia for a favourable wind for the fleet, now his armies demand an equivalent killing to expedite the evacuation of Troy.  Hecuba fiercely claims that the alleged grounds for the war was just a pretext for a marauding foreign adventure and genocide: "Helen does not exist. You made her up". 
Until 17 October; 0844 800 1110
Reuse content
Comments