The highly anticipated musical version to Groundhog Day has finally been confirmed for Broadway after over a year of rumours.
Opening on 9 March 2017, the musical is based on the popular 1993 film about an arrogant TV weatherman starring Bill Murray and Andie MacDowell.
Tim Minchin, who penned the award-winning adaptation of Roald Dahl's Matilda for the West End, will write the music and lyrics.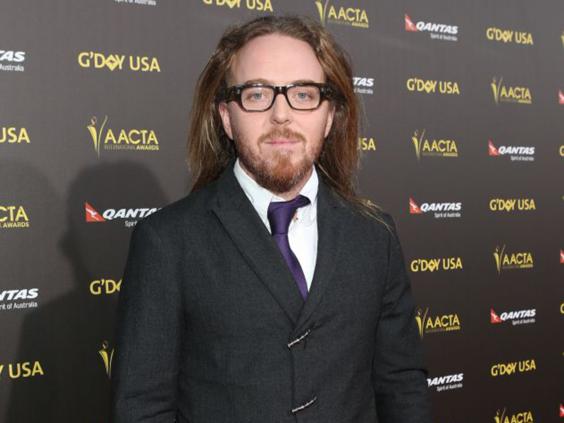 Minchin will be joined by his Matilda collaborators: director Matthew Warchus, set designer Rob Howell and choreographer Peter Darling.
According to the Wall Street Journal, The team will work with Danny Rubin, who co-wrote the Bafta-winning screenplay for Groundhog Day with Harold Ramis and is credited with the original story.
Much-loved Oscar snubs
Much-loved Oscar snubs
1/12 Groundhog Day

This is such a classic that people are always banging on about having deja vu 'groundhog days'. Oscar or no Oscar, when your film becomes an eponym, you've made it. It might not have won anything at the Academy Awards back in 1993 but it did get a BAFTA for Best Screenplay as well as a host of other accolades. I for one, live in fear of 2 February every year.

2/12 The Wizard of Oz

The competition was tough for the 1940 Best Picture Oscar - I get it. But the Wizard of Oz has stood the test of time arguably better than that year's winner Gone With the Wind. Find me a kid who hasn't followed Judy Garland along the Yellow Brick Road, and I'll eat my hat. Munchkins tend to do better with children than 19th century plantation owners and slaves. It did win Best Music, but with songs like "Over the Rainbow" and "Ding Dong the Witch is Dead", how could it not?

3/12 It's a Wonderful Life

What would Christmas be without George Bailey and angel Clarence? NOTHING. It's one of the greatest films of all time, ranking number 11 in the American Film Institute's list of the 100 best American films ever made. It was up for five nominations including Best Picture and Best Director and got nothing. God only knows how James Stuart wasn't nominated for Best Actor.

AP

4/12 The Red Shoes

This is an undisputed classic. This was the film that apparently inspired Martin Scorsese to make movies, and won Best Set Decoration and Best Music at the 1949 Oscars but was robbed of Best Film. Nevermind, it's still listed as one of the best in BFI's Top 100 British films.

5/12 Singin' in the Rain

HOW COULD THIS HAVE LOST? It was only up for two nominations and won neither. Are you seriously telling me that all that tap dancing and jazz hands wasn't even worthy of one gong? If Gene Kelly's acting didn't do it for the award panel, what about the score? Words fail me.

6/12 Vertigo

Vertigo was nominated for Best Art Direction and Best Sound in 1959 and got nothin'. The following year, Hitchcock's Psycho failed as miserably, failing to win any of its categories including Supporting Actress, Director and Art Direction. However, Psycho's soundtrack has continued to haunt audiences for the best part of 50 years and no doubt will give people nightmares for many more years to come - success in itself.

AP/Paramount

7/12 James Bond

Skyfall marked the end of James Bond's 30 year wait for an Academy Award. 'Sorry, what?' I hear you say. I know! 23 films and only three gongs. Skyfall was the most nominated Bond film ever, received five nominations including for Best Score, Sound Editing and Cinematography; Adele proved that she has the golden finger (geddit?) when she won the Oscar for Best Original Song last year. Let's hope that 007 wins Best Picture before it turns 100.

Rex

8/12 Reservoir Dogs

This was Quentin Tarantino's debut, and included all the things we've come to love - violent crime; pop culture references; a bloody amazing soundtrack. But no sniff of an Academy Award.

9/12 The Shawshank Redemption

It was up for SEVEN awards, including Best Picture, Best Sound and Best Cinematography - by the law of averages, you'd have thought it would win something. What about Morgan 'get busy living or get busy dying' Freeman? Are the judges made of stone? Clearly because the film walked away with zilch.

Rex Features

10/12 The Big Lebowski

There is an unwritten law somewhere that says that open air cinemas must play The Big Lebowski at least once a season - it must be the most screened film in London. It was deemed so 'culturally, historically or aesthetically significant' that it was added to the National Film Registry last year (that's a big deal, FYI) and yet, didn't even get a single Oscar nomination.

Rex

11/12 Fight Club

The first rule of fight club is you do not talk about fight club'. So the Academy judges didn't; it received one lousy nomination for Best Effects and nothing else. The completely bonkers cinematography was pushed aside, to say nothing of the talent. At the very least, Helen Bonham Carter should have received Best Supporting Actress for her role as the debauched Marla Singer

20th Century Fox

12/12 City of God
The piece will be produced by Scott Rudin, Whistle Pig Prods. (Andre Ptaszynski), and Columbia Stage Live.
Rudin's theatre work includes musical titan The Book of Mormon as well as Fish in the Dark and Skylight., which opened on 2 April.
The cast is yet to be announced.
The Groundhog Day musical will preview in January 2017
Reuse content