Comedian and composer Tim Minchin is developing Harold Ramis' 1993 movie Groundhog Day for the Broadway stage.
Minchin, who penned the music and lyrics for Matilda the Musical, is working with Danny Rubin, writer of the original Groundhog Day screenplay, to produce a new musical.
Matthew Warchus, who helmed Matilda, will be back in the director's chair.
On Sunday, 38-year-old Minchin posted confirmation of the rumours on his blog, after acknowledging that his "wee secret" had been leaked.
"Our version of Groundhog Day is going to be both instantly recognizable and utterly different," he wrote.
"It would be impossible to try and translate the style and tone of the movie to stage, and even if it were possible, it wouldn't interest me.
"The central conceit is perfectly suited to the theatre, in my opinion. In fact, I think many of its ideas could be enhanced by the stage. It has the potential to be complex, dark, visually fascinating and thematically rich, whilst still being a joyous romantic comedy with cool tunes and lots of gags."
Bill Murray and Andie MacDowell originally starred in the Groundhog Day film, with Murray playing a disenchanted weatherman who is forced to repeat a day of his life until he learns the importance of a positive outlook.
"It's about selflessness and acceptance and love and time and life and death and all that good stuff," Minchin said.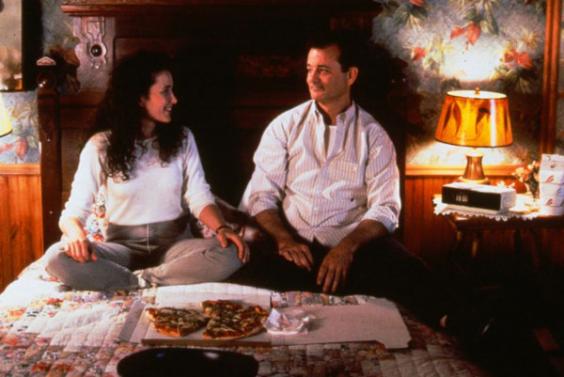 The lyricist also thanked those who have let him "have a crack" at the Broadway adaptation, including Rubin.
"Stephen Sondheim was rumoured to be working on the idea five or ten years ago. I've actually spoken to him about it and the truth is he was only ever tossing the idea around. It got put on the back burner, and he is now happy that we're making a go of it," he said.
He said the aim was for Groundhog Day to reach the stage "within a couple of years", with plans for a workshop in the summer.
Minchin also revealed he had performed two of the ballads already written for Groundhog Day in Camden a few weeks ago.
Minchin's Matilda won seven Olivier Awards and four Tony Awards, while the internationally-acclaimed performer recently appeared as Judas in Jesus Christ Superstar. Director Warchus has previously helmed Ghost the Musical on Broadway and the West End.
Reuse content