Benedict Cumberbatch has revealed that some five years after they first stepped into the character in separate projects, he and Robert Downey Jr have discussed their respective versions of Sherlock Holmes.
It took two films and three TV series but the pair finally met recently, with Cumberbatch explaining at the TCA Press Tour: "I sat down on the sofa with Robert Downey Jr last night, and we had our first conversation and shared notes on playing Sherlock Holmes."
The actors have taken fairly different approaches to the detective role, with RDJ using brains and brawn in equal amounts and Cumberbatch opting for a little more reserved, cerebreal Holmes.
"This is the most dramatised fictional character of all time, so there's a lot to talk about," he added.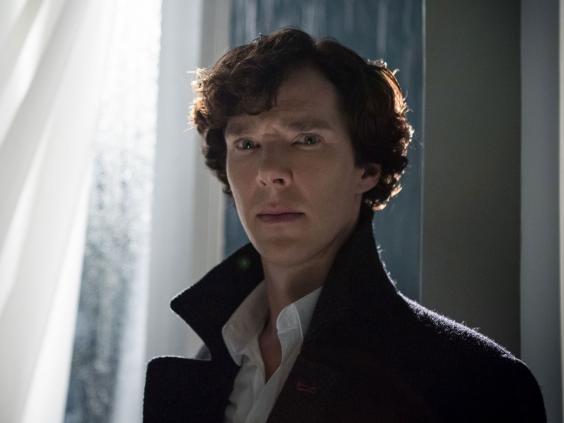 Cumberbatch revealed that he also tries to keep up to date with third major league Sherlock Jonny Lee Miller, who plays Holmes in the US series Elementary.
"Jonny is incredibly busy with it. I've seen him on one plane, just by happenstance, since we both started on our separate journeys with it," he said.
"We haven't had a proper sit-down about it, but we adore each other. We're in contact, every now and again, but the last thing we want to do is talk shop. So, I see as much of his as I can, and I think he sees all of our three at a time.
"We're all fans of one another. We're all supportive of it. No matter what bulls**t the press has tried to whip up in the past, we're really good friends. And I can safely say that Robert's in the same camp now, after last night. We had a wonderful chat."
Cumberbatch is set to continue with the BBC adaptation of Sir Arthur Conan Doyle's novels for at least another series, with showrunner Steven Moffat joking about Cumberbatch's schedule and saying that the show will continue until the lead actor becomes "too famous".