Both the actors and directors of Game of Thrones managed to keep their lips pretty much sealed over the future of Westeros during their Comic Con panel.
However, once away from the hordes of fans and with just a few press members director David Nutter began to answer a few questions about Jon Snow and Stannis Baratheon.
About Jon, he told Entertainment Weekly: "Three weeks ago, I was the in the company of the President of the United States.
"He turned to me, put his hand on my shoulder, and said, 'You didn't kill Jon Snow did you?' I said, 'Jon Snow is deader than dead.' I thought I was going to be sent to Guantanamo or something, but fortunately I'm here – but he's dead."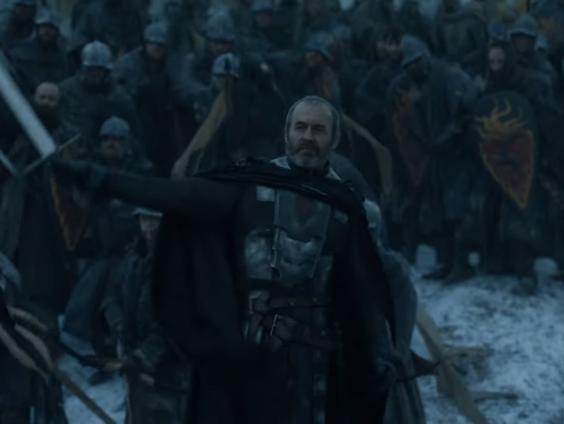 When questioned whether Stannis was actually killed by Brienne: "From the very beginning, and [through] the script process, that was the intent — he's dead."
Many fans have speculated that Stannis was actually spared as the camera does not show he is actually dead.
However, while Nutter clearly states how Jon is "deader than dead" this will no doubt do nothing to squash rumours that he may be returning in one form or another.
Shocking Game of Thrones scenes
Shocking Game of Thrones scenes
1/9 Sansa/Ramsey rape scene

Season 5, episode 6: Fans were outraged as the episode ended with Sansa Stark being brutally raped by her new husband, Ramsey. The camera soon panned to Theon as he watched on, terrified.

HBO

2/9 Shireen burns at the stake

Season 5, episode 9:Stannis burns his daughter Shireen at the stake after Red Priestess Melisandre advises him to make a sacrifice to gain more power

3/9 Theon gets his penis chopped off

Season 3, episode 10: While being tortured by Ramsey, Theon Greyjoy goes through all sorts of pain. The most horrible though is when his penis is cut off and then sent to his family.

YouTube

4/9 George Bush's head on spike

Season 1, episode 10: According to the directors, they couldn't get enough prosthetic heads made up for the show and ended up using the spare one's lying around. One of those just happened to be the fake head of George Bush, which eventually ended up on a spike.

YouTube

5/9 Joffrey murders two prostitutes

Season 2, episode 4: In one of his most violent moments, Joffrey finds himself with two prostitutes in his room and the most disgusting thing he can think to do with them, uses them as living targets.

YouTube

6/9 The Red Wedding

Season 3, episode 9: It was the turning point for the entire show. Just as everyone thought it was going the Starks way, they nearly all end up murdered in one of the bloodiest episodes of any TV series ever.

HBO

7/9 Rat torture

Season 2, episode 4: Torture is a pretty common occurrence on Game of Thrones, but none were quite a bad as this. In the scene a bucket of rats is put to a man's chest and then heated up with a flame so they must eat through the man to escape. Terrifying.

YouTube

8/9 Mountain head explosion

Season 4, episode 8: Just as everything was going Oberyn Martell's way, it all literally blew up in his face. The warrior ended up looking like a squashed watermelon in one of the most awful scenes in the entire series.

9/9 Theon botched beheading

Season 2, episode 6: Beheadings: In one of the more gruesome beheadings, Theon strikes Ser Rodrick Cassel not just once but four times in the neck, finally taking it all the way off with a kick.
One highly likely theory is that Melisandre, who is back at Castle Black, will channel the Lord of Light and revive Jon, and perhaps with such a level of skill that he will still be a fully functional hunky warrior rather than a shell of a man as with previous resurrectees.
Another is that he may Warg into his Direwolf, Ghost as the Starks have been known to be able to transport their minds into that of an animal.
Elsewhere at Comic Con, the Game of Thrones panel answered a variety of questions on Shireen, Sansa and the books in general. Read our full coverage here.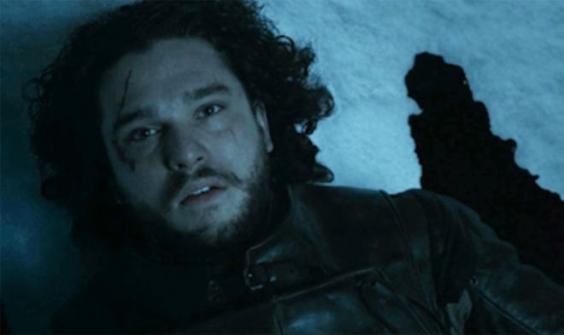 You can also watch the audition tape that was shown, featuring Natalie Dormer, Gwendoline Christie and Liam Cunningham, here.
Reuse content