Game of Thrones season 7 is heading North. Really far North.
Cast and crew have been making their way to Iceland this week, as filming on the seven new episodes approaches a close (expected to wrap end of February).
We're not talking about supporting cast either: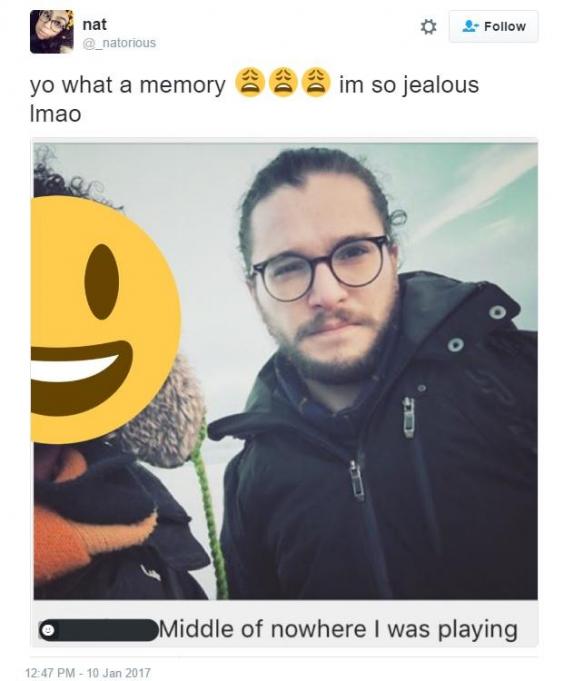 So what does Kit Harington in Iceland mean for the show? According to Watchers on the Wall, Jon Snow and a band of other Westeros residents who are smart enough to realise where the real threat to the Seven Kingdoms lies, will journey beyond the wall in s7.
Additional scenes believed to be doubling for Iceland have been shot in Northern Ireland, and though the seasons' obligatory massive battle isn't expected to take place north of the Wall, there will be a perilous scene there involving 300 Wights.
Ser Davos actor Liam Cunningham shared details about the eighth and final season of Game of Thrones at the Golden Globes on Sunday night, saying that everyone will reassemble to start principal photograph in September.
Game of Thrones season 7 is expected early summer 2017.
Reuse content