Making a Murderer has caused quite a stir online, with 380,000 viewers signing a petition to pardon the series' subject matter Steven Avery after he was convicted for the murder of Teresa Halbach in 2005. 
However, since it's release, the 10-part Netflix series has come under fire from those it attempted to vilify, particularly special prosecutor on the case, Ken Kratz.
Although he was given the chance to be interviewed for the show - something he refused to do - he has since been very vocal about the documentary in recent interviews.
Below is a list of all the major pieces of evidence apparently left out from Making a Murderer. First, a quick explanation from the filmmakers as to why they were not included in the show.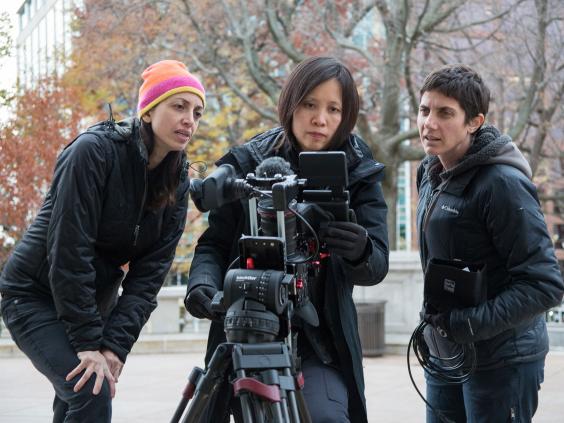 Talking to The Wrap, co-director Moira Demos explained that they had to limit what to include in the show as getting a six-week trial down to just 10 hours increasingly difficult: "We tried to choose what we thought was Kratz's strongest evidence pointing toward Steven's guilt, the things he talked about at his press conferences, the things that were really damning toward Steven. 
"That's what we put in. The things I've heard listed as things we've left out seem much less convincing of guilt than Teresa's DNA on a bullet or her remains in his backyard." With that in mind, here's the numerous pieces of evidence missed from the show.
More DNA evidence in Halbach's vehicle
Those who have watched Making a Murderer will know that a serious amount of time was spent looking at the blood left in the Toyota Rav4. It was later shown to be Avery's, with the documentary implying it was planted by Wisconsin officers.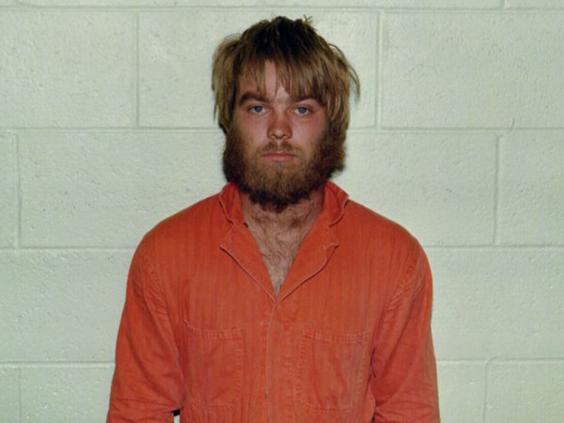 According to Kratz, however, there was more DNA evidence found in the car. In an interview with Maxim, he said sweat was found under the car's hood, asking: "Do the cops also have a vial of his sweat that they are carrying around? The evidence conclusively shows that Steven Avery's hand was under the hood when he insists he never touched her car."
Dean Strang, Avery's defense lawyer, has defended this piece of evidence, saying - according to the New York Times - that it was never identified as sweat and would not require Avery to actually touch the car.
Avery met Halbach in just a towel, had previously 'creeped' her out
Another piece of information Kratz said was not mentioned was that Avery had allegedly met Halbach while "just wearing a towel". He also told People that: "She was creeped out [by him]. She [went to her employer and] said she would not go back because she was scared of him."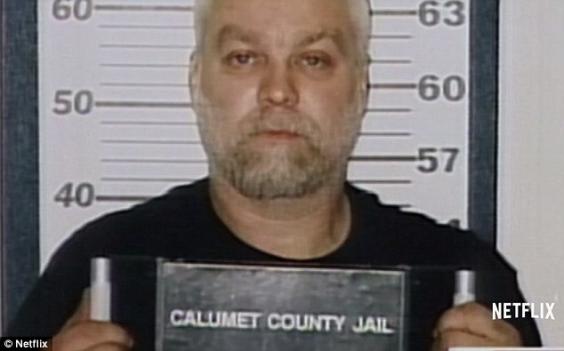 Avery used a fake name to meet Halbach
Kratz also says the day Halbach was killed he had asked AutoTrader magazine to send "that same girl who was here last time." In an email, Kratz also asserts that Avery used a fake name when asking for Halbach to 'trick her' into returning.
The burning cat
Kratz has also spoken about an incident only briefly mentioned at the beginning of the series in which Avery apparently burnt his cat. In an email, Kratz says Avery actually covered the cat in gasoline and wanted "to watch it suffer" as it burnt.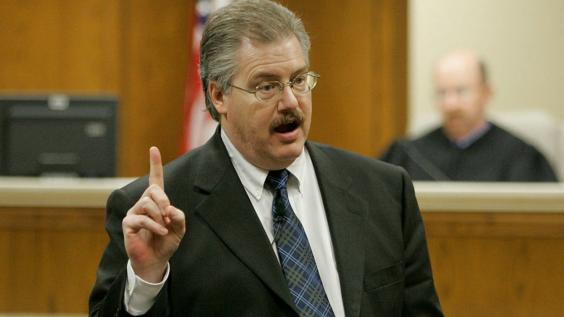 Of course, this is just another character trait, rather than evidence showing him to be the murderer. In the documentary, Avery comments on the incident, saying: "Another mistake I did, I had a bunch of friends over and we were fooling around with the cat and, I don't know, they were kind of negging (sic) it on.
"I tossed him over the fire and he lit up. You know, it was the family cat. I was young and stupid and hanging around with the wrong people."
Avery 'told inmates' he wanted to 'build a torture chamber' when he got out
From an article written by the Appleton Post Crescent at the time of the inquiry: "While he was in prison [from 1985 to 2003], Steven Avery planned the torture and killing of a young woman, new documents released Wednesday indicate. 
"Kratz also included in Wednesday's filings statements from prisoners who served time with Avery at Green Bay Correctional Institution. They said Avery talked about and showed them diagrams of a torture chamber he planned to build when he was released." Whether these testimonies were proven true is not clear.
The bullet with Halbach's DNA on it was fired from Avery's gun
That bullet which was apparently 'planted' in Avery's garage had Halbach's DNA on it and was seemingly fired from Avery's gun, according to ballistics report.
In an interview with The New York Times, Strang holds that bullets were found all over the land, saying that Halbach's DNA on it "really didn't move the needle one way or another."
Avery used a hidden phone number
According to the email from Kratz, Avery used a hidden phone number to call Halbach so she would pick up: "One at 2:24 p.m., and one at 2:35 p.m. Both calls Avery uses the *67 feature so Teresa doesn't know it him (sic)…both placed before she arrives. Then one last call at 4:35 p.m., without the *67 feature.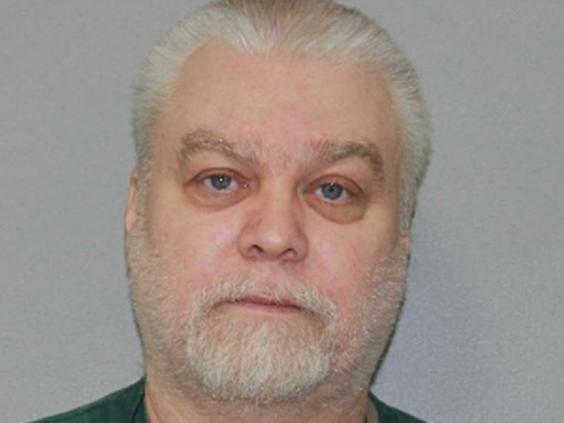 "Avery first believes he can simply say she never showed up so tries to establish the alibi call after she's already tied up in his trailer, hence the 4:35 p.m. call. She will never answer of course, so he doesn't need the *67 feature."
Suspicious items including handcuffs
An article published in Milwaukee Magazine reports that handcuffs were found at Avery's house as well as leg irons. Avery claimed they were bought for him and his then girlfriend Jodi, while it was discovered that neither his, nor his cousin Brendan Dassey's, DNA was on either item.
Halbach's purse and other items were found near the property and her bones were "intertwined" with tires
"Teresa's phone, camera, and PDA were found 20 feet from Avery's door, burned in his barrel," Kratz continues in his email. In the documentary, it is mentioned that her bones are found in a 'burn barrel' near the house, implying they could have been planted there by the state. If they were planted, why couldn't these items have been too?
Timeline: Steven Avery's convictions
Timeline: Steven Avery's convictions
1/5 1985: Steven Avery is falsely convicted of raping a Penny Beernsten

She was jogging along the shore of Lake Michigan when she was threatened with a knife and attacked. Ms Beernsten identified Avery as her rapist from a line-up that did not include the actual attacker.

AFP/Getty Images

2/5 2003: Conviction overturned

Avery's 32-year prison sentence was overturned after DNA testing by the Wisconsin Innocence Project proved his innocence and found a hair from Gregory Allen. He was convicted of the rape and Avery was released.

3/5 2004: Avery files federal lawsuit against Manitowoc County police

A Wisconsin Department of Justice investigation found police had committed no criminal offences or ethics violations, sparking a lawsuit from Avery seeking $36 million compensation.

4/5 2005: Avery is arrested for Teresa Halbach's murder

His Avery Auto Salvage business was the freelance photographer's last appointment of 31 October. She was reported missing four days later and police later found her car, bones, teeth and belongings at the site. Avery pleaded not guilty but was sentenced to life in prison in 2007.

5/5 201: Netflix releases Making a Murderer

The 10-episode documentary came after Avery's conviction was upheld in a 2011 appeal.
A 2005 Wisconsin State Journal article also asserts that "Investigators said in the court documents that they found steel belts of about six tires that were used as fire accelerants. They also found a number of 5-gallon buckets that appeared to have been used to distribute burned remains."
Kratz holds that this is key evidence showing that Halbach was burnt there, otherwise why would tires be "intertwined" with the bones?
Does any of the above change your mind? If so, let us know in the comments.
In other news with regards Making a Murderer, the filmmakers recently told of how the prosecution almost shut down the project, while a petition to pardon Steven Avery has had over 380,000 signatures.
Reuse content