Dubbed the "tree of heaven" for its eagerness to reach up to the sky, Ailanthus altissima has become a favourite in many UK parks and gardens.
But conservationists are now calling for the "tree of hell" – as some have renamed this import from China – to be banned because of the threat it poses to native plants.
For, despite the angelic common name, it has a distinctly sinister side. The tree emits a poison to stop other species growing nearby, has a smell like rancid cashew nuts and sends out a mass of suckers that smother other plants.
However, despite such traits, the call for the tree to be added to the Government's official list of banned, invasive species is likely to be fought vigorously by the garden-centre industry.
Dr Trevor Dines, a botanist with conservation group Plantlife, said the tree of heaven had become "quite popular" for planting along city streets and was also being sold as suitable for parks and landscaping schemes.
According to figures compiled by Plantlife, the number of trees of heaven in the UK has gone up by 115 per cent since 2000, making it the most rapidly spreading invasive species and ahead of piri piri burr (96 per cent) and American skunk cabbage (88 per cent), another smelly visitor to British gardens.
UK's invading species
UK's invading species
1/5 Raccoon

It is thought to be only a matter of time before raccoons bust out into the wild in the UK, to prey on birds' eggs and amphibians, and to spread raccoon roundworm

Getty

2/5 Asian Hornet

The Asian hornet's danger stems from its diet of honey bees and other pollinators, at a time when these insects are already suffering from habitat loss and pesticides

AFP/Getty

3/5 Pine Processionary Moth

The larvae of the Pine Processionary Moth feed on the needles of pine trees and some other conifer species. In large numbers they can severely defoliate trees, weakening them and making them more susceptible to attack by other pests or diseases

Rex

4/5 African Sacred Ibis

Due to its tendency to forage around rubbish dumps, the presence of the African Sacred Ibis could be detrimental to human health

Getty

5/5 Quagga Mussels

Quagga mussels are expected to arrive on British shores in the next few years in canoes, sailing dinghies or the ballast water of a ship

Alamy
"We're drawing experience from France and Spain where [trees of heaven] are a real problem," Dr Dines said. "That's where this term 'tree of hell' has been coined.
"It has a very thick underground root system that puts up shoots every five to 10 centimetres. It creates very, very dense thickets.
"If you travel throughout Europe, particularly the south of France and Spain, you'll see whole areas, particularly urban areas, swallowed up by the tree of heaven."
The tree's roots are so strong and spread so rapidly that they even cause havoc on archaeological sites. "The thick root stock is very difficult to eradicate and it pushes up through buildings," Dr Dines said.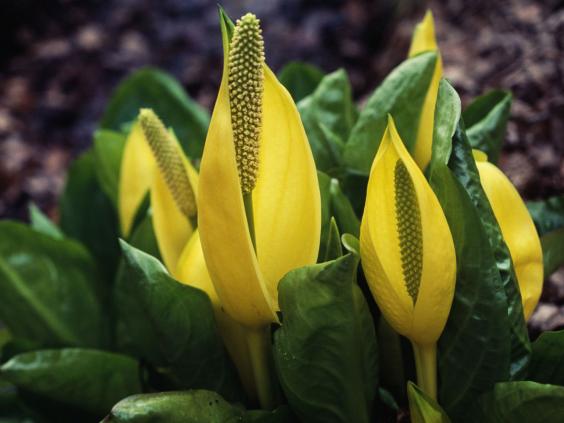 In some parts of the world, the tree initially grows by as much as four metres a year – more than a centimetre a day – although between one and two metres is more usual. It can reach a height of 30m (100ft).
Plantlife plans to campaign to have tree of heaven added to the banned list along with a number of other plants. They are also seeking controls on some garden favourites such as cotoneasters.
Dr Dines said that the garden-centre industry was "still kicking and screaming" about the idea of outlawing plants. "They are not taking responsibility. There's a feeling among many gardeners, and I'm a gardener myself, that you have a right to grow and cultivate what you like and there's no responsibility for stopping things escaping into the wild," he said.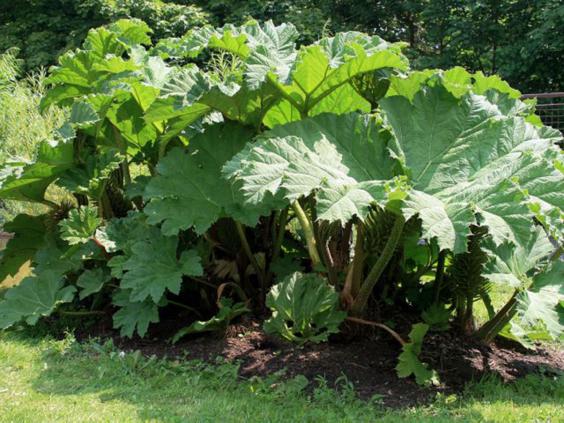 Raoul Curtis-Machin, head of horticulture at the Horticultural Trades Association, said while tree of heaven "might become a weed in some areas" it was "not even hardy" in parts of Scotland. "We're not in favour of going for outright bans," he said. "We would rather do it through firm guidance, explaining to gardeners they should not be planting weeds."
The Department for Environment, Food and Rural Affairs said it was reviewing which plant types should be banned. "Invasive species cost the UK economy over £1.8bn and threaten the survival of our own plants and animals," a spokesman said.
Reuse content