A tree at the heart of the workers' rights movement, a Game of Thrones' location and an oak whose boughs shaded William Wallace and Rob Roy are among those shortlisted for Tree of the Year.
The public can vote for their favourite tree in England, Wales, Scotland and Northern Ireland for the Woodland Trust's Tree of the Year contest by 12 October, with the winning one in each country entered in 2016's European Tree of the Year.
More than 200 nominations from the public have been whittled down to shortlists for each country, with 10 on the list in England, seven in Wales and six in both Scotland and Northern Ireland.
In England, the nominated trees include: an ancient yew close to where King John signed the Magna Carta at Runnymede; Glastonbury holy thorn, linked to the legend of Joseph of Arimathea; and the Boscobel Oak where the future Charles II hid.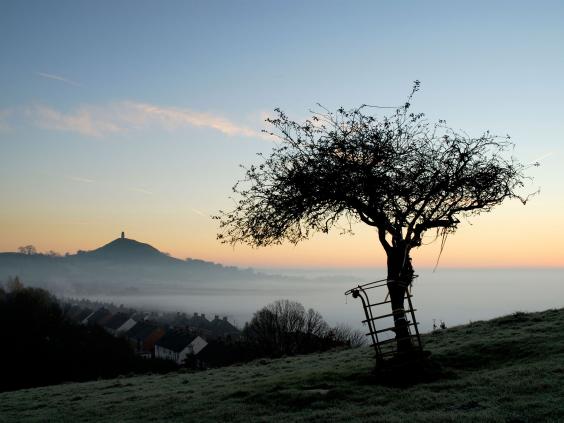 The Scottish trees nominated include the Clachan Oak where William Wallace is said have rested and Rob Roy Macgregor is supposed to have hidden, a giant redwood sent back as a seed from the California Gold Rush and an oak which is almost all that is left of the Birnam Wood made famous in Shakespeare's Macbeth.
In Wales, the trees include one of the oldest yews in Britain thought by some to be at least 5,000 years old, a 1,000-year-old oak which has continued to grow after it collapsed in a storm in 2010 and a yew with a massive 33 foot girth.
And the six trees shortlisted in Northern Ireland include "the Dark Hedges", an avenue of beech trees featured in Game of Thrones as the King's Road and said to be haunted by a grey lady, and two lime trees which have grown together as one and have become a symbol of peace and unity.
Beccy Speight, Woodland Trust chief executive, said: "Trees have been an integral part of history and play an important role in our lives today. We still need better protection for individual trees and we hope everybody who votes will also support our campaign to create a register for all our Trees of National Special Interest."
Reuse content