Insects, worms and other small animals that carry out vital functions for life on earth have declined by 45 per cent on average over 35 years, threatening human health, water quality and food supplies, a study has found.
The rapid decline in the number of invertebrates – animals without backbones – is at least as bad as the well publicised plight of the larger animals, according to scientists who said they were shocked by the findings.
Although there has has been far less research on invertebrates than on vertebrates, what little has been done suggests that they are undergoing a catastrophic fall in abundance which is having a severe impact on "ecosystem services" such a pollination of crops, water treatment and waste recycling, the scientists said.
The International Union for the Conservation of Nature (IUCN) has assessed less than one per cent of the 1.4m named species of invertebrates, yet of those studied about 40 per cent are considered threatened. Invertebrates constitute 80 per cent of the world's species yet one in five could be at risk of extinction, scientists found.
An in-depth study by the IUCN of 203 insect species found that the vast majority of them were declining. Other studies based on numbers of individuals found that invertebrates overall had declined by 45 per cent since the 1970s.
"We were shocked to find similar losses in invertebrates as with larger animals, as we previously thought invertebrates to be more resilient," said Ben Collen of University College London, a co-author of the study published in Science.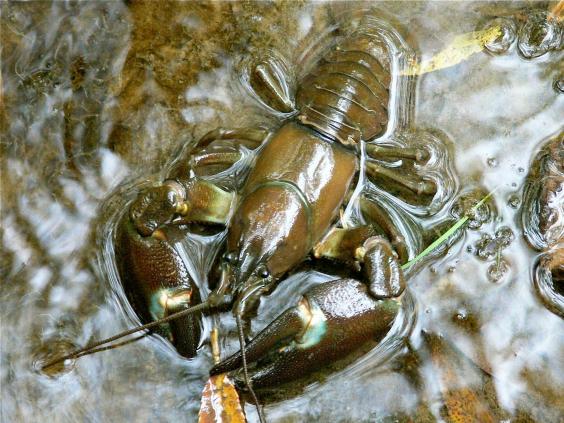 "While we don't fully understand what the long-term impacts of these declining numbers will be, currently we are in the potentially dangerous position of losing integral parts of ecosystems without knowing what roles they play within it," Dr Collen said.
Long-term studies of the distribution of moths and four other big groups of insects in the UK, for instance, show that a substantial number of them have suffered a decline in their ranges over the past few decades.
"Globally, long-term monitoring data on a sample of 452 invertebrate species indicate that there has been an overall decline in abundance of individuals since 1970," the scientists said.
Moths and butterflies, for which the best data is available, have declined in numbers globally by 35 per cent on average over 40 years. Other groups of insects have declined considerably more over similar periods, the scientists said.
Insects, spiders, crustaceans, snails and worms form part of an often hidden world of small creatures on which other plants and animals depend. They also carry out economically important services, such as pollination – 75 per cent of the world's crops depend on insect pollinators, valued at 10 per cent of the world's entire food supply, the scientists said.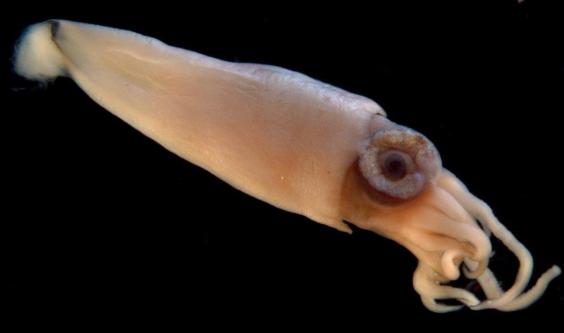 Insects, along with vertebrate animals such as birds, are also important for waste recycling in nature, especially vital nutrients needed by plants. Invertebrates also play a critical role in the natural purification of contaminated water.
"Prevention of further declines will require us to better understand what species are winning and losing in the fight for survival and from studying the winners, apply what we learn to improve conservation projects," Dr Collen said.
The rarest animals in the world
The rarest animals in the world
1/23 Goblin shark

Dubbed the "alien of the deep", the goblin shark was caught by a commercial fisherman off the coast of Eden, New South Wales. The carcass of the terrifying looking creature was then donated to the Australian Museum in Sydney so that it could be dissected

YouTube/Australian Museum

2/23 Glass frog

Scientists in South America have discovered a brand new species of frog – and he's a dead ringer for Kermit the frog. Hyalinobatrachium dianae is an inch-long glass frog with identical bright green skin, a translucent belly, and bulging white eyes with black pupils. The new species found by Costa Rican Amphibian Research Center on the Talamanca hills of the country, was named after the senior researcher's mother Diane and brought the total known species of glass frogs on the island to 14

BBC via YouTube

3/23 Walking fish (climbing perch)

A bizarre and seemingly super-powered fish which can walk out of water and breathe on land for up to six days could spell a 'major disaster' for wildlife, scientists have warned. The aggressive climbing perch, which has lungs as well as gills, has been discovered in northern Australia

YouTube

4/23 Frilled shark

A rare and terrifying frilled shark has been pulled from the water by fishermen near Lakes Entrance in Victoria, Australia. Also known as the "living fossil", the frilled shark is named for its six pairs of frill-like gills. The shark's origin dates back 80 million years, and is one of two species that is still alive from this period

SETFA

5/23 Black Sea Devil anglerfish

Researchers in the US have released what they believe to be the first video footage showing a bizarre-looking Black Sea Devil anglerfish in the wild. As anglerfish live in the deep sea, they are very rarely seen in their natural habitat, and fewer than half a dozen have ever been captured on film or video in the wild, according to experts at the Monterrey Bay Acquarium Research Institute (MBARI)

Monterey Bay Aquarium Research Institute

6/23 Blue lobster

A rare blue lobster was caught off Pine Point in Scarborough, Maine. The crustacean is being donated to the Maine State Aquarium

AP Photo/Meghan LaPlante

7/23 Two-headed dolphin

A con-joined dolphin found on the beach of the Aegean Sea coastal town of Dikili, Izmir province of Turkey

AP

8/23 Conjoined whales

A pair of conjoined gray whale calves have been found off the coast of Mexico, in what scientists believe could be the first discovery of its kind

CONANPHO/AFP/Getty Images

9/23 Fish-eating spider (Dolomedes facetus)

Dolomedes facetus captured pond fish (genus Xiphophorus) in a garden pond near Brisbane, Queensland, Australia. The number of spiders who catch and eat fish is on the rise across the world, scientists believe

Peter Liley, Moffat Beach, Queensland

10/23 Dancing frogs

A frog couple from one of the 14 new species of so-called dancing frogs

AP/Satyabhama Das Biju

11/23 Kakapo

Conservationists in New Zealand are celebrating after an extremely rare kakapo chick hatched from a cracked egg held together by nothing more than tape and glue. The bird joins a global kakapo population of just 125 birds

Creative Commons. Photo: jidanchaomian, via Flickr.

12/23 Migaloo the white whale

Migaloo the white whale, sighted at the Bernard Islands

Twitter/Migaloo the Whale

13/23 Domed land snail

Living in complete darkness more than 900 metres below the surface has left this tiny snail with no pigmentation in its shell. Discovered in the caves of western Croatia the Zospeum tholussum is also a slow mover, creeping just a few centimeters each week.

14/23 Leaf-tailed gecko

The mottled colouring on this gecko helps it blend in with the rain forests and rocky habitats of eastern Australia. It also has an extremely wide tail (from which it gets its name) to further confuse predators

Conrad Hoskin

15/23 Flying frog

A Giant green flying frog which is among the new species found by scientists in the Greater Mekong region

PA

16/23 Megamouth shark

An extremely rare female deep-water megamouth shark has been caught off the coast of Shizuoka, Japan, and is believed to be only the 58 sighting of the animal on record

17/23 A Maui's dolphin

Fears grow for Maui's dolphins after New Zealand government opens west coast block for oil and gas drilling

youtube

18/23 Geep

A rare goat-sheep hybrid has been born on an Irish farm, much to the surprise of a farmer who said the 'geep' is thriving since its birth

Irish Farmers Journal

19/23 Omani owl

An Omani Owl, a species completely new to science

PA

20/23 Albino dolphin

A rare albino calf being herded into Japan's notorious Taiji 'killing' Cove, where hundreds of dolphins are slaughtered during its annual hunt

Sea Shepherd/EPA

21/23 Stone curlew

The stone curlew is one of the UK's most threatened birds and has recently returned from their wintering grounds in Africa and Spain

Getty Images

22/23 Mascarene Petrel

A unique photograph has been taken of a bird with a visible egg showing after experts sent to study a critically endangered Mascarene Petrel on a remote Indian Ocean tropical island encountered an undeniably pregnant member of the species

Hadoram Shirihai

23/23 Albino cobra

A "very dangerous and venomous" albino cobra has been found in a suburban Los Angeles neighbourhood after escaping from a home there

Dept. of Animal Care and Control, County of Los Angeles
"We also need to develop predictive tools for modelling the impact of changes to the ecosystem so we can prioritise conservation efforts, working with governments globally to create supportive policy to reverse the worrying trends we are seeing," he said.
Spineless and lifeless: The species in crisis
Freshwater invertebrates
Some 7,784 freshwater invertebrates are on the IUCN's Red List, with 34 per cent of those considered threatened. Freshwater snails are the worst off, along with river mussels, freshwater crayfish, damselflies and dragonflies, which spend their early life underwater.
Marine invertebrates
These make up over 95 per cent of all marine animal species, from microscopic nematode worms to giant squid. Reef-building corals make the biggest living structures in the ocean, visible from space. The greatest concentration is found off Asia and South America.
Terrestrial invertebrates
More than 3,600 terrestrial invertebrates have been assessed by the IUCN and 42 per cent are threatened with extinction. Those under pressure include bees, moths and buttterflies. The iconic monarch butterfly of the western US has declined by 80 per cent since 1997.
Reuse content