Morocco is as diverse, vibrant and culturally rich as the mosaics that adorn its riads - an intoxicating blend of influences from sub-Saharan Africa, Europe and the Middle East. For culturally curious travellers, the adventure begins the moment you step into the winding medina maze of Fes, or trace the steps of merchants and nomads in the carnivalesque chaos of the Djemaa el-Fna in Marrakech. While sipping mint tea and people-watching on the rooftop of a riad is an essential cultural experience, the below are worth getting off your leather pouf for…
1. Jardin Majorelle, Marrakech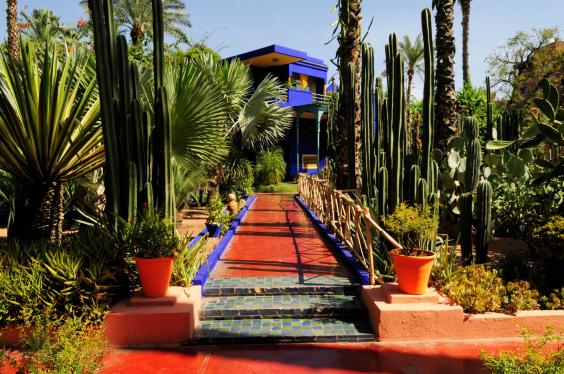 The French painter Jacques Majorelle designed this beautiful villa and botanical garden in the 1920s, influenced by both Art Deco and Moorish design. In 1980 the designer Yves Saint-Laurent moved in. Today the gardens house a gallery dedicated to Saint-Laurent and the Museum of Berber Culture, within beautifully landscaped grounds. jardinmajorelle.com
2. Volubilis, near Meknes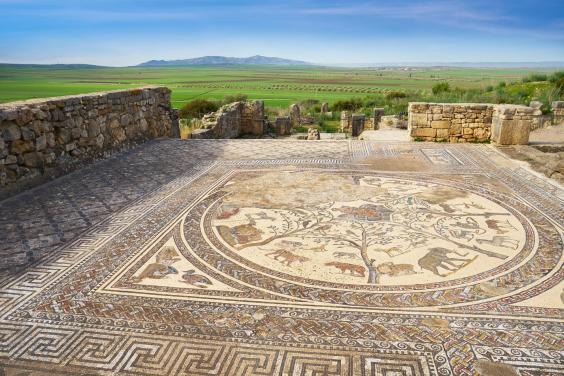 The Roman ruins of Volubilis are a UNESCO World Heritage Site around 30km north of Meknes, and the best preserved archaeological site in Morocco. The most awe-inspiring (and Instagrammable) features are perhaps the stunningly colourful and elaborate mosaics, while the engaging visitor centre provides historical context.
3. Fes Festival, Fez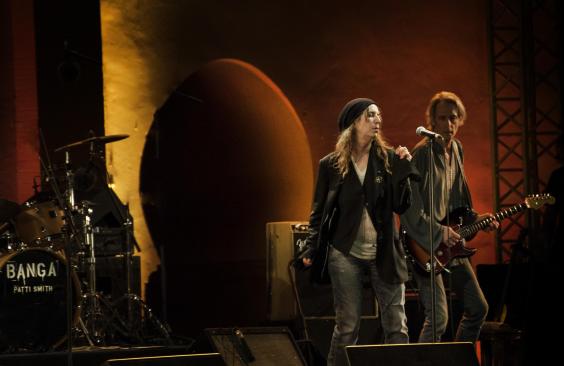 Morocco is fast becoming one of the world's leading destinations for music festivals, with big-hitters like the diverse music fest Festival Mawazine and the culture-crammed Gnaoua World Music Festival being joined by newer, hipper offerings such as Oasis. But it's still Fes Festival that draws the biggest names - previous headliners have included Ravi Shankar and Miriam Makeba, and Patti Smith and Bjork in recent years, alongside a host of homegrown talent and musicians from across the world.
4. Ben Youssef Medersa, Marrakech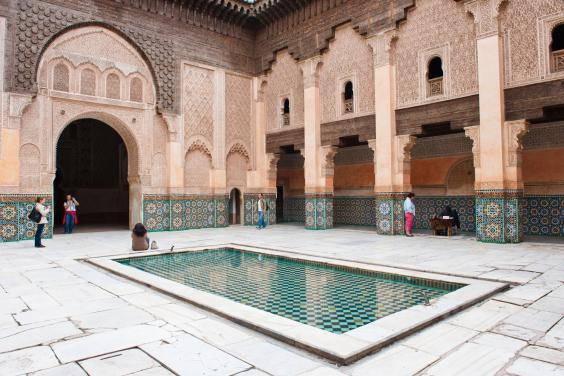 Marrakech's 16th-century Koran school is one of the world's best examples of Islamic architecture, with ornate carved cedar facades and distinctive stucco and tilework (or zellij). Up to 800 students were once housed here, studying Islamic law and the sciences as well as the Koran.
5. Ait Benhaddou, Draa Valley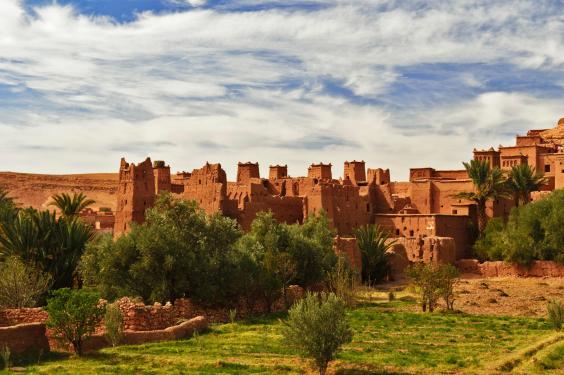 This dramatic rust-hued earthen desert fortress (or ksar) along the former caravan route between the Sahara and Marrakech dates back to the 11th century, and allows visitors to step back in time and imagine the centuries-worth of merchants and nomads who navigated this route. A breathtaking sight in itself, Ait Benhaddou has played a starring role in countless films, including Lawrence of Arabia, The Jewel of the Nile and Gladiator.
From ornately tiled mosques to music festivals, Morocco has much to offer culture-loving travellers. Find out more about the North-African country and plan your trip at www.visitmorocco.com