Middle-aged men and women who use tumble-dryers, trebuchets, horses and poisons as their murder weapons in the television series Midsomer Murders are not only unlike real killers but may be undermining public health messages aimed at reducing violence, according to a study led by NHS psychiatrists.
The researchers said that unrealistic TV portrayals of homicides may obscure potential prevention measures, including campaigns to make kitchen knives – used in six out of 10 real homicides – safer and less accessible.
The findings have been made public after Sir David Hare and Dame Helen Mirren complained about murders in British crime dramas.
"Concern has been expressed that the public may be given a misleading impression of homicide," said the researchers, who include three senior forensic psychiatrists from the Royal Edinburgh Hospital; Murray Royal Hospital, Perth; and the University of Edinburgh. "If media stereotypes are distant from reality, this may undermine public health measures aimed at reducing the rate and impact of violence."
They added: "The typical fictional homicide is part of a planned series committed by a middle-aged white man or woman who is not intoxicated, sometimes using a bizarre weapon. In contrast, real homicides were almost all single, and were usually carried out by often intoxicated younger men from a more diverse ethnic origin, in an unplanned attack using a kitchen knife. They were also more likely to have a diagnosed mental disorder."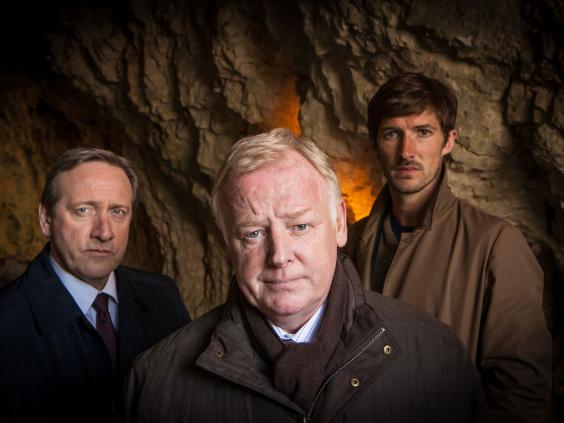 In the research, being published in the Journal of Forensic and Legal Medicine, murderers in Midsomer were compared with cases from a UK region – Lothian & Borders – to measure just how far fictional stereotypes differ from reality and affect public health messages.
Overall, there were 217 homicides by 105 perpetrators in Midsomer Murders which were then compared to 55 homicides by 53 people in the Scottish region.
Big differences were found in perpetrators, victims and weapons. The number of serial killings, planned homicides, female perpetrators, shootings and poisoning were higher in the TV series. More than half of the real perpetrators had been involved in substance abuse in the four hours prior to the homicide, yet there was no illicit substance use in the county of Midsomer.
Reuse content