Calling all Benedict Cumberbatch fans, you can now wear your favourite British actor from head to toe with this rather fetching outfit.
The Sherlock actor may have delighted fans last week with his recent Oscar nomination for his role as Alan Turning in the film Imitation Game, but even more pleasing (and perhaps slightly disturbing) is this new outfit enabling fans to wear the actor's face.
The Los Angeles-based quirky womenswear label Poprageous is marketing "Cumberbitch" leggings and crop tops, even though the actor has denounced the term used to describe his female fans in the past, saying that it sets "feminism back".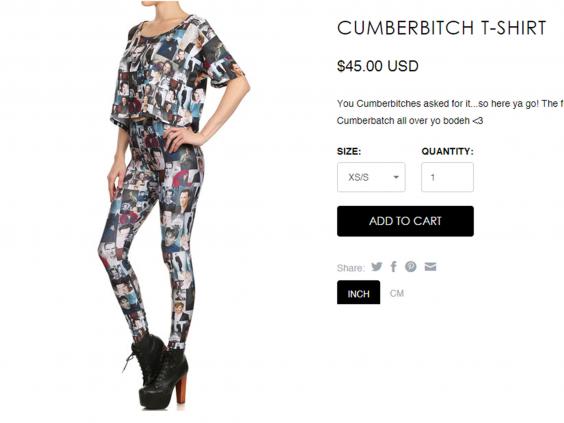 The matching leggings and tees are printed with a collage of images of the British star and they're described as what "you cumberbitches asked for", apparently.
The combo can be all yours for $125 (£85).
Reuse content