Harvey Weinstein has "struck a deal" with family of legendary fashion designer Charles James. He plans to reinvent the label as a luxury house, hoping to bring it back to stand alongside Chanel, Oscar de la Renta and Christian Dior.
The co-founder of Miramax has licensed a contract that allows him to extensively develop the dormant brand, with an option to buy.
Weinstein's wife, Marchesa co-founder and designer Georgina Chapman, will serve as the creative consultant of the brand alongside her brother, Marchesa CEO Edward Chapman.
"Charles James was one of the most incredible couturiers in the history of fashion and this label deserves to be a household name in same ranks as Chanel, Dior and Oscar de la Renta," said Weinstein in a statement.
"There isn't a single designer in high fashion who wouldn't name him as a major influence. We are beyond thrilled to be spearheading the revival of this brand and bringing it back to the world's finest retailers."
Charles James was a British designer who passed away in 1978. He created majestic ball gowns and played with constructional complexities, and was the choice couturier of mid-century American socialites, including Austine Hearst and Babe Pailey.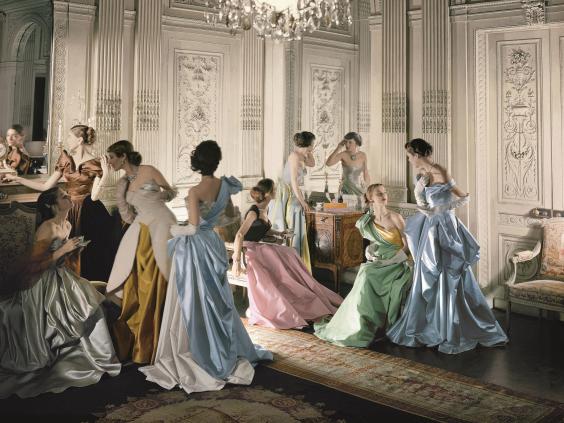 New York's Metropolitan Museum of Art celebrates the late designer's work from the Thirties and Sixties in an exhibition "Charles James: Beyond Fashion", which was feted at the Met Ball earlier this week.
In pictures: The Met Ball 2014
In pictures: The Met Ball 2014
1/30 Jay-Z and Beyonce

2/30 Rihanna

3/30 Cara Delevingne, Rihanna, Stella McCartney, Kate Bosworth, and Reese Witherspoon

4/30 Lily Allen

5/30 Sarah Jessica Parker

6/30 Kim Kardashian and Kanye West

7/30 Rita Ora

8/30 David and Victoria Beckham

9/30 Lupita Nyong'o

10/30 Claire Danes and Hugh Dancy

11/30 Adriana Lima

12/30 Diane Kruger

13/30 Emma Stone

14/30 Gisele Bundchen

15/30 Maggie Gyllenhaal

16/30 Kristen Wiig

17/30 Ashley and Mary-Kate Olsen

18/30 Selena Gomez

19/30 Leighton Meester

20/30 Lena Dunham

21/30 Amy Adams

22/30 Marion Cotillard

23/30 Zoe Kravitz

24/30 Michelle Williams

25/30 Cara Delevingne

26/30 Dakota Johnson

27/30 Kate Mara

28/30 Karlie Kloss

29/30 Zoe Saldana

30/30 Anna Wintour
"Charles James designs and gowns took everyone's breath away at the Met ball. He's long been an inspiration to me and everyone at Marchesa," said Ms Chapman.
The recent reboot of Schiaparelli , a brand that rose from extinction in 2013, might serve as a guide for bringing a label back from the dead.
Ms Chapman's label, which she designs with Keren Craig, is known for its embellished gowns that are seen on the red carpets.
Mr Weinstein has fashion experience himself too. In 2007 he attempted to restart Halston, the iconic label that served as an archetype for Seventies fashions, but the project never seemed to quite get off the ground. Hopefully, Mr. Weinstein's attempt will result in a more positive outcome.
Reuse content