A white, "Proud to be British" hoodie for children which features a map of the UK and national flag colours includes the slogan "were #1".
The clothing item is on sale at Amazon UK by Diverse Commerce for £29.99, but it appears to be missing a vital apostrophe, rather undermining the patriotic point it's trying to make.
The brand stocks a wide range of comedy tees and jumpers, so it is unclear whether this was a grammatical mistake or a completely intentional error.
The hoodie has been available to purchase online for almost a year, but the error hasn't come to light until now, when it was spotted by Huffington Post. It has attracted almost 60 entertaining customer reviews on the website.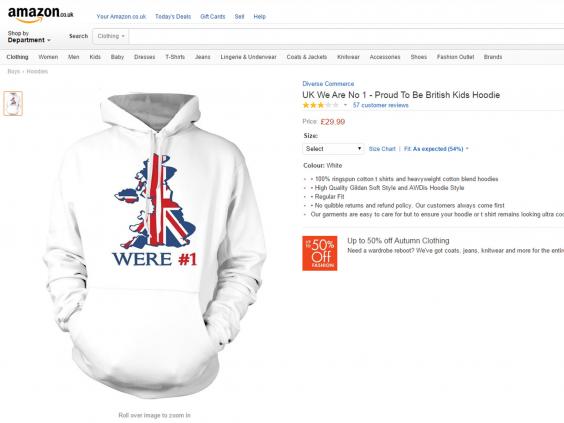 User JD said: "Grate for waring on foreign holidays so everyone nows your from Engerland and are better then them."
Pete said: "Finally, a product for people who love England but don't love English."
Slightly Wrong Quotes t-shirts for movie buffs
Slightly Wrong Quotes t-shirts for movie buffs
PMck said: "This will be perfect for my son. Hes so good at apostrophe's and love's his' country. Its great that he can share his love of being united ingdomish."
The question is, is this a grammatical mistake or a really clever political statement?