Newly-opened Aegean-inspired restaurant, Firedog has officially banned avocado from its entire menu.
An unusual move considering Britain has been in the grips of an avocado obsession for some time now. 
In fact, by the end of 2015 UK shoppers were spending more on the fruit than oranges for the first time ever.
But now, in a bid to make way for a more diverse offering of fruits and vegetables, Firedog has implemented a zero avocado policy.
The restaurant, which serves all-day breakfast and lunch, believes there should be more to eating out than smashed avocado on toast.
So, in it's place it plans to serve Greek mezze meals that promote other superfoods like fennel and promegranate including Grilled Halloumi & Fennel Roasted Beetroot or Pan-Fried Sea Bass with Shaved Fennel, Pickled Cucumber, Pomegranate, Dill & Green Chilli. 
How Brexit affected Britain's favourite foods from Weetabix to Marmite
How Brexit affected Britain's favourite foods from Weetabix to Marmite
1/8 Weetabix

Chief executive of Weetabix Giles Turrell has warned that the price of one of the nation's favourite breakfast are likely to go up this year by low-single digits in percentage terms.

Reuters

2/8 Nescafé

The cost of a 100g jar of Nescafé Original at Sainsbury's has gone up 40p from £2.75 to £3.15 – a 14 per cent rise—since the Brexit vote.

PA

3/8 Freddo

When contacted by The Independent this month, a Mondelez spokesperson declined to discuss specific brands but confirmed that there would be "selective" price increases across its range despite the American multi-national confectionery giant reporting profits of $548m (£450m) in its last three-month financial period. Mondelez, which bought Cadbury in 2010, said rising commodity costs combined with the slump in the value of the pound had made its products more expensive to make.

Cadbury

4/8 Mr Kipling cakes

Premier Foods, the maker of Mr Kipling and Bisto gravy, said that it was considering price rises on a case-by-case basis

Reuters

5/8 Walkers Crisps

Walkers, owned by US giant PepsiCo, said "the weakened value of the pound" is affecting the import cost of some of its materials. A Walkers spokesman told the Press Association that a 32g standard bag was set to increase from 50p to 55p, and the larger grab bag from 75p to 80p.

Getty

6/8 Marmite

Tesco removed Marmite and other Unilever household brand from its website last October, after the manufacturer tried to raise its prices by about 10 per cent owing to sterling's slump. Tesco and Unilever resolved their argument, but the price of Marmite has increased in UK supermarkets with the grocer reporting a 250g jar of Marmite will now cost Morrisons' customers £2.64 - an increase of 12.5 per cent.

Rex

7/8 Toblerone

Toblerone came under fire in November after it increased the space between the distinctive triangles of its bars. Mondelez International, the company which makes the product, said the change was made due to price rises in recent months.

Pixabay

8/8 Maltesers

Maltesers, billed as the "lighter way to enjoy chocolate", have also shrunk in size. Mars, which owns the brand, has reduced its pouch weight by 15 per cent. Mars said rising costs mean it had to make the unenviable decision between increasing its prices or reducing the weight of its Malteser packs.

iStockphoto
"Our mission is to reinvigorate the morning dining scene in London, which has done avocado to death, and we're frankly bored of seeing it on every breakfast and brunch menu," Executive Head Chef George Notley said.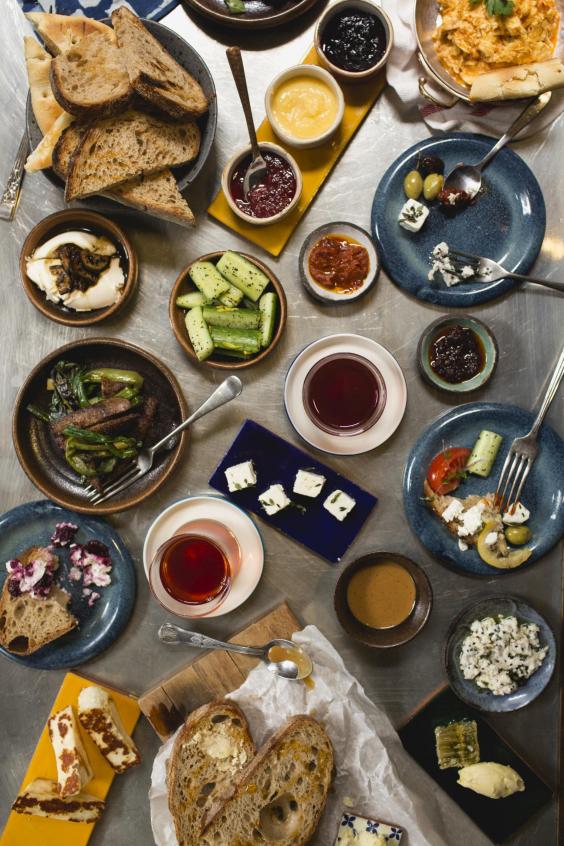 "The ever-evolving cooking methods used in Aegean street food inspired us to create a colourful menu rich in interesting flavours and fresh ingredients. All without an avocado in sight!"
Reuse content