With new restaurants and cafes popping up seemingly every day it's hard to decide where to go, especially in the capital. Luckily, we're here to give you a helping hand with these recommendations for the top 10 restaurants in London that you just have to try in 2015.
Some are well-established, some just started out last year and others are opening in the coming weeks. Most are easy enough to get a seat (though there are a couple where you might need to eat at the more awkward times to secure a booking...).
Jinjuu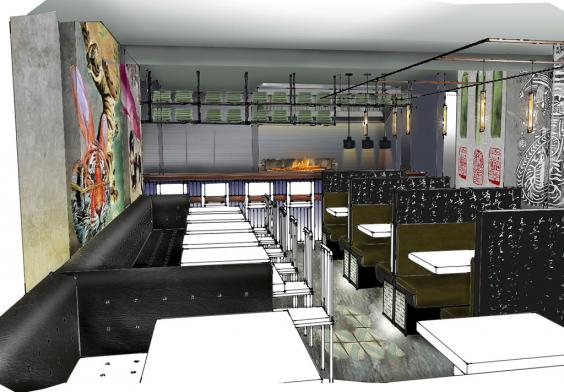 Celebrity chef Judy Joo will open her much-anticipated Korean small-plates restaurant, Jinjuu in Kingly Court this weekend. Joo made a name for herself when she worked under Gordon Ramsay and has appeared on major TV shows including the Iron Chef and Korean Food Made Simple. Jinjuu will serve traditional Korean street food including kimchi fries, pajeon pancakes and Korean fried chicken and is predicted to be a big hit in 2015.
Cereal Killer Café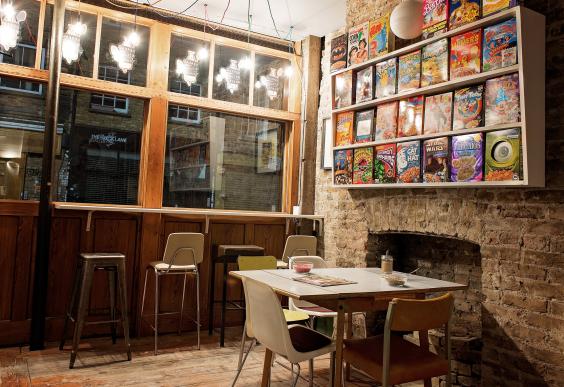 The UK's first speciality cereal café, owned by identical twins Alan and Gary Keery opened in Brick Lane just last month and sent everyone into a nostalgia frenzy. The café offers over 120 different cereals from around the world along with 30 different varieties of milk, all against a backdrop of 80s and 90s memorabilia. Definitely a must for those wanting to relive their childhood morning sugar rush – only here, you can pop in for breakfast, lunch and dinner.
http://cerealkillercafe.co.uk/
Spring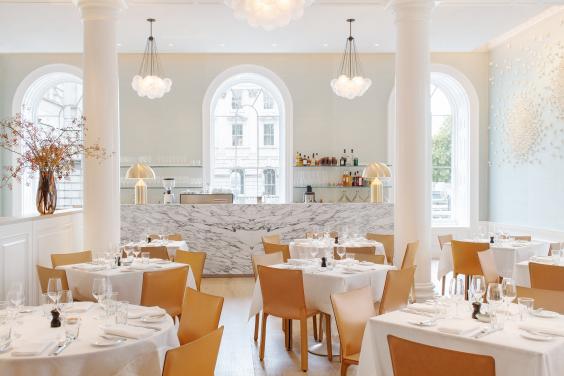 Skye Gyngell made her name in London at Petersham Nurseries and won a Michelin Star for her 'unfussy seasonal dishes made with the freshest of ingredients'. The Australian chef now has her own restaurant, Spring, based within the luxurious surroundings of Somerset House. Expect to spend a fair amount, with the fillet of beef with gratin potatoes as the priciest main at £36, but the food is first-rate, eloquent and completely worth it.
http://springrestaurant.co.uk/
Barrafina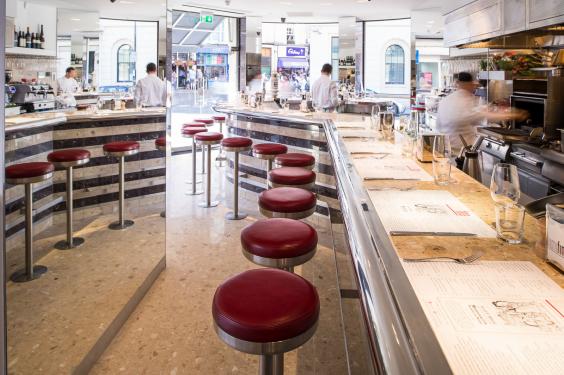 All the hype is still very much about Spanish tapas these days and so restaurateurs Sam and Eddie Hart were excited to open their second Barrafina bar in Covent Garden in July last year. The original site, located on Soho's Frith Street opened in 2007 and won its first Michelin star last September. Neither restaurant takes bookings and they both operate on an egalitarian queuing system so head over early to avoid disappointment. Once you're in, you'll be so glad you waited.
Bunga Bunga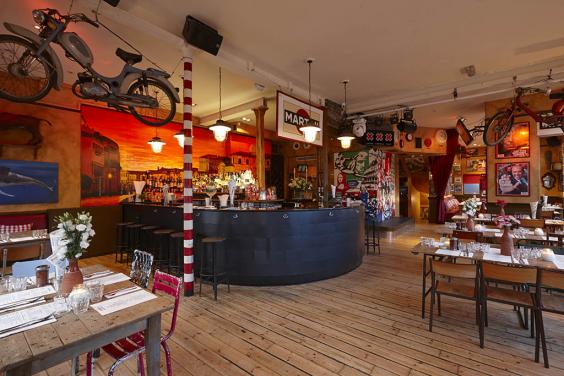 Bunga Bunga, or 'An Englishman's Italian' is definitely up there as one of the quirkiest restaurants in London. You will find yourself faced with a gondola shaped bar, a bicycle hanging from the ceiling, and a tribute wall dedicated to former three-time Prime Minster of Italy and media tycoon, Silvio Berlusconi. This is a strictly over 21s establishment and groups of more than six must include a combination of men and women. It makes our list for its wild karaoke nights; an must-try experience like no other.
Chiltern Firehouse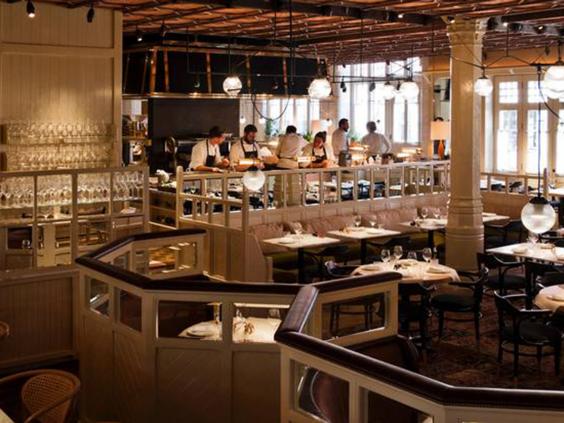 Of course the latest offering from hotel magnate André Balazs – who owns the luxurious Chateau Marmont in Hollywood and the Mercer in New York – deserves a spot on our list. The old fire station-turned-hotel rose to prominence in 2014 after it opened the previous year as regular customers included Cara Delevingne, Lindsay Lohan, and even Mr David Cameron himself paid a visit last summer. The Grade II listed gothic Victorian building has been utterly transformed with high ceilings, large mirrors and a busy open kitchen. The best time to book for us civilians and would probably be a Monday lunch time…six months in advance.
http://www.chilternfirehouse.com/
Chicken Shop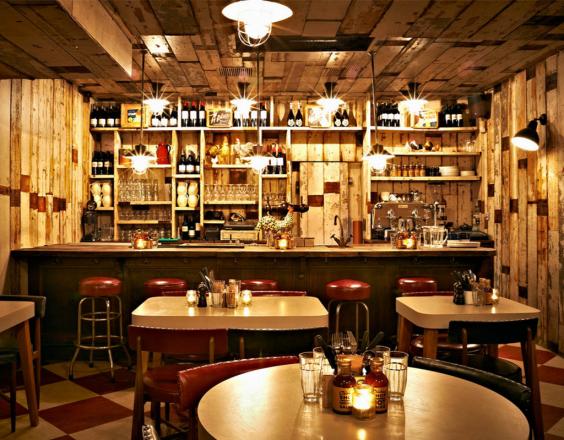 Now with four restaurants across London (Tooting, Kentish Town, Whitechapel and Holborn) since 2012, Chicken Shop has taken the world of fast food by storm. This isn't your typical greasy chicken shop that you only dare venture into after a night out; far from it. Chicken Shop serves free-range chicken straight from the spit, in different portion sizes and with a range of flavours and sides. Don't fancy sitting in? They also do take-out, so you can enjoy the delights of good quality fast food in the comfort of your own home.
Hixter Bankside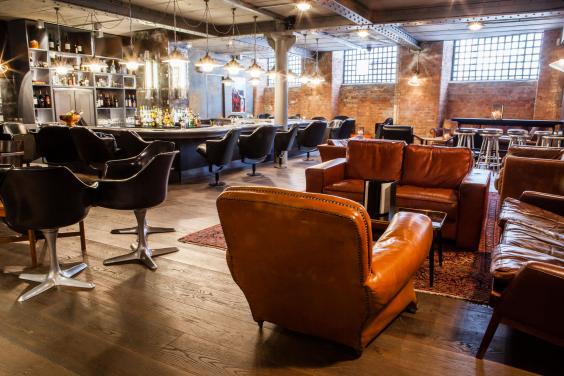 The former metal box factory in Guildford Street now plays home to Hixter Bankside which follows the success of Hixter City which opened its doors in November 2013. Neons and artwork by artists Tracey Emin, Tim Noble and more adorn the walls and the area is divided into different rooms including The Parlour and the award-winning Mark's bar as well as space for a private party for up to 70 guests. The food features more British seasonal starters and 'large hunks of meat' designed for sharing. Don't leave until you've tried a seasonal cocktail in the basement.
http://www.hixterbankside.co.uk/
Gallery Mess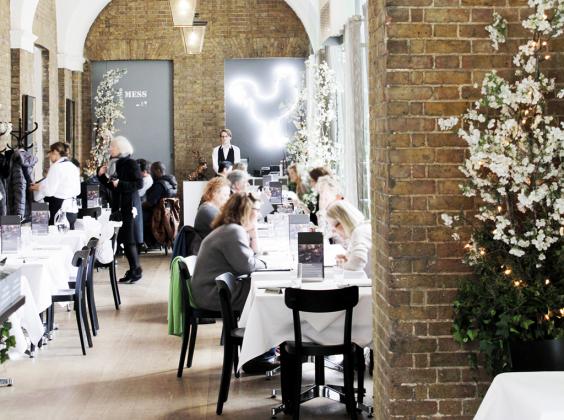 For something a little different, head over to Gallery Mess, located within the Saatchi gallery just off King's Road. Enjoy different menus and surroundings to coincide with special events such as the RHS Chelsea Flower Show which saw exquisite floral-inspired dishes with seasonal fresh flavours in May last year or the special Wimbledon Afternoon Tea which celebrated the famous tennis tournament. The seasonal menu, provided by award-winning Rhubarb Food Design, boasts a range of dishes include seafood platters, grilled cuts and sharing boards. A fine treat after spending the day exploring the gallery.
http://www.saatchigallery.com/gallerymess/
Top Dog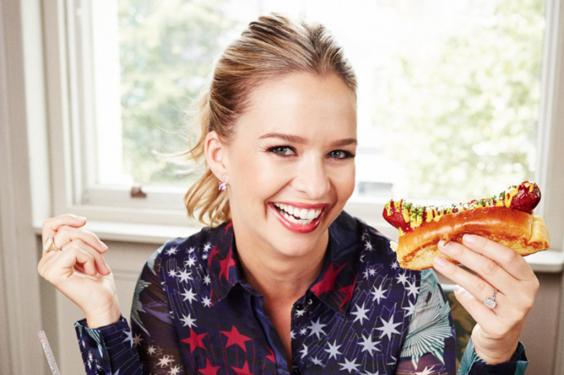 Sure to please kids and grown-ups alike is Top Dog, the new US hotdog joint to open in Soho in April this year. The new restaurant is a joint venture between bar, club and restaurant owner, Matt Hermer and his wife Marissa, with Ewan Venters as a non-executive chairman.  The menu will showcase a new breed of 'cleaner fast food' and will offer a choice of meat and buns and premium organic dogs including the Chicago, a pulled pork and apple slaw speciality and kimchi dogs. Be sure to try the rapeseed-cooked fries and hand-made relish, too!
Reuse content