Thanks to this genius 30-second hack you can now turn your cheap plonk into seriously fine wine.
If you're a vino lover who can't necessarily afford the good stuff - or you just can't stand parting with your cash - at some point you've probably had to ask yourself whether that vintage bottle is really worth it.
But now you don't have to. Instead, put your bargain bottle in the blender. Seriously.
The importance of letting wine breathe to improve its overall taste is nothing new, but it turns out you can maximise the effect. By pouring your cheap bottle into a blender and blitzing it for around 30 seconds your wine will be rendered mellower, fruitier and taste a whole lot more expensive. 
You do not have access to view this Atom.
So how does it work? The blender acts just like a quick decanter, aerating the wine at an accelerated rate which helps to improve the wine's overall flavour. 
"Decanting was traditionally done to separate the settlements from the wine so you wouldn't end up with hunks of grape skin in your glass or your teeth," vineyard owner Marcy Roth told Good Morning America.
"[But] it also opens up the wine and aerates it, allowing more of the flavour and aromas to come forth and to show their most finessed polish side."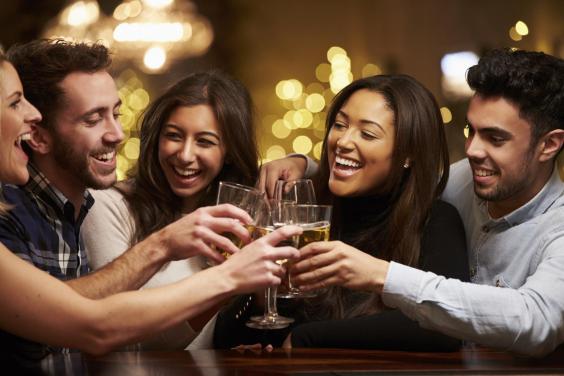 According to experts the process also helps to soften tannins which are known to give wine its dry taste. 
For the world's wine drinkers who can't necessarily afford pricier renderings, hyper-decanting offers the chance to drink wine like a connoisseur on a babycham budget.
Reuse content