Devon, Norfolk, Yorkshire and Somerset offer the best fish and chips in the UK, according to the 2016 National Fish and Chip Awards.
Selected from a shortlist of 10 semi-finalists, Hanbury's Famous Fish and Chips in Babbacombe, Devon; No 1 Cromer in Cromer, Norfolk; Papa's Fish and Chips in Willerby, East Yorkshire; The Scallop Shell in Bath, Somerset; and Trenchers Restaurant in Whitby, North Yorkshire have been declared the best restaurants serving the traditional English dish.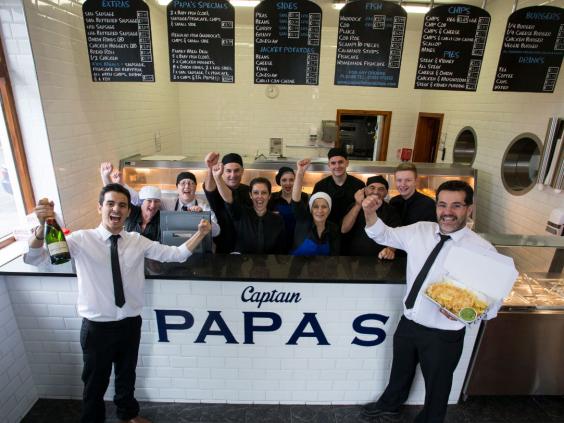 The restaurants were judged rigorously across a variety of criteria including product quality, sustainable sourcing policies, marketing initiatives and restaurant appearance and facilities.
Unannounced mystery shoppers also visited the restaurants assessing the quality of fish and chips on offer and customer service.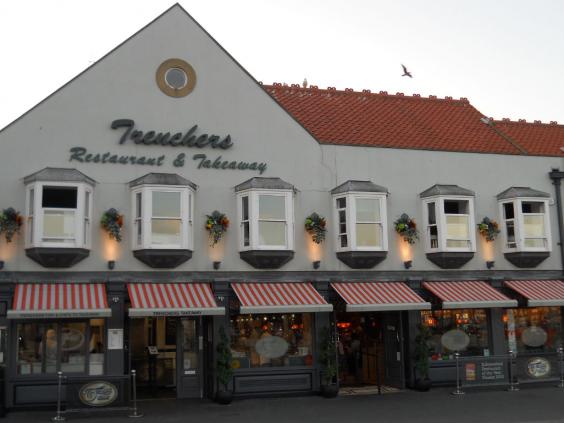 An overall winner will be announced in January after the restaurants have undergone further in-depth judging.
The winning fish and chip shop will receive the "Independent Fish and Chip Restaurant of the Year Award" and claim the title of best fish and chip restaurant in the UK.
Organised by Seafish, The National Fish & Chip Awards are one of the most prominent seafood events in the UK and considered the 'Oscars' of the fish frying industry, according to the organisers.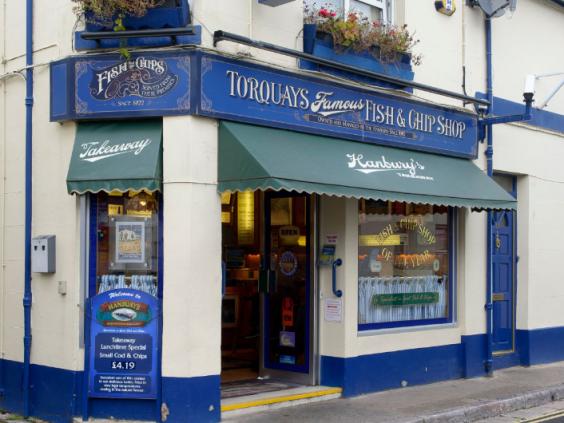 Mel Groundsell, Corporate Relations Director at Seafish, said: "The aim of the National Fish & Chip Awards has always been to showcase the very best fish and chip businesses and individuals in the UK while setting incredibly high standards for the industry to aspire to.
"With the popularity of fish and chip dining establishments on the increase, the restaurant dining experience has now come up to par with the traditional 'chippy' takeaway and is a potent symbol of British identity that is catering to the 'posh nosh-talgia' trend."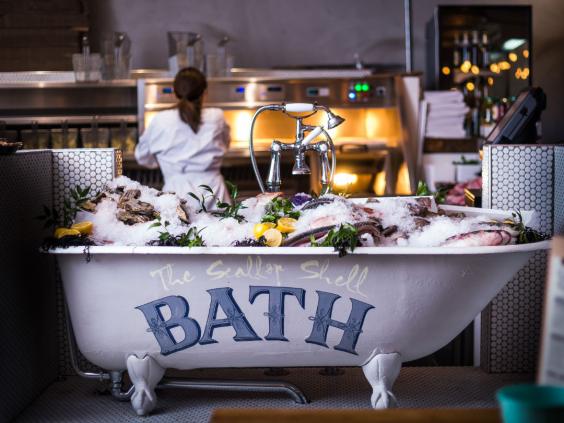 The top 5 fish & chip shops in the UK:
Hanbury's Famous Fish and Chips in Babbacombe, Devon
No. 1 Cromer in Cromer, Norfolk
Papa's Fish and Chips in Willerby, East Yorkshire
The Scallop Shell in Bath, Somerset
Trenchers Restaurant in Whitby, North Yorkshire
Short-listed candidates also in the top 10:
Chesters in Chesterfield, Derbyshire
Drakes Fisheries, York, North Yorkshire
Fylde Fish Bar, Southport, Merseyside
Something Else Fishy, Milborne Port, Somerset
The Tailend Restaurant, St Andrews, Fife
Reuse content