Famous as a crucible of political intrigue as much as for its steak and kidney pie, Shepherd's restaurant in Westminster – for years a habitual hang-out of ministers, journalists, lobbyists and spin doctors – reopened its doors last week after 18 months.
When it closed in March last year, The Spectator magazine lamented the "end of an era for Westminster lunchers". Sky News's veteran correspondent Adam Boulton described it as "sad day".
Lionel Zetter, veteran lobbyist, public affairs expert and now director of the revamped restaurant, said of the opening: "Westminster is short of really good restaurants. Choice-wise, there is nothing that does really good 'British' food. I want to resurrect Shepherd's and take it back to its best: superb food, great service, an elegant ambience and a discreet environment."
But like any good spin-doctor, Mr Zetter only told half the story. An investigation by The Independent on Sunday has found that the restaurant is linked to one of the most powerful families in Azerbaijan, with connections to the country's ruthless President.
Since last year, Mr Zetter has been a lobbyist for Azerbaijani interests as the director of The European Azerbaijan Society (Teas), which says it is "dedicated to raising awareness of Azerbaijan and fostering closer economic, political and cultural links between that country and the nations of Europe".
The president of Teas is Tale Heydarov, the wealthy scion of one of the country's most influential families and son of Azerbaijan's Minister for Emergency Situations, Kamaladdin Heydarov.
Leaked US government cables divulged via WikiLeaks note how some observers believe Kamaladdin Heydarov to be "even more powerful than the President himself". His department, nicknamed the Ministry of Everything Significant, even has its own paramilitary unit, according to one of the leaked cables, although the Ministry denies the claim. One of the family firms is UEI Holdings, which describes Teas as an affiliate on its website. The two are both based at the same address: 15 Queen Anne's Gate in London.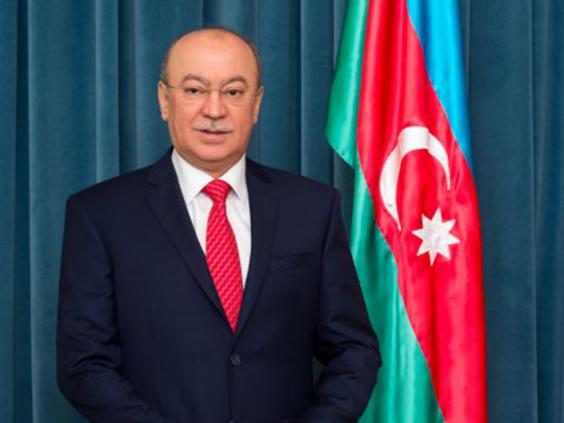 In May this year, Mr Zetter became the director of Shepherd's under the auspices of the Marsham Street restaurant company, named after the  street the restaurant is located on. At the time, the other two directors were Chris Bond and David Pow, both of whom have links to UEI. Mr Bond became head of real estate at UEI Holdings in 2009. He now works for Qaya Real Estate, a business partner of UEI Real Estate and member of the UEI group. Mr Pow, a consultant to solicitors Monro Wright & Wasbrough, was a director of UEI Restaurants in 2010.
The acquisition of Shepherd's by the Azerbaijanis is likely to cause concern to the country's critics, even if it is ignored by the British political elite. Azerbaijan is a courted by the West for its lucrative oil and gas reserves; it is just over 20 years since BP signed what was dubbed the "contract of the century" to develop the country's vast oil reserves.
But Azerbaijan has been criticised over human rights abuses and government corruption. In 2012, when it hosted the Eurovision Song Contest, critics warned of its "deteriorating human rights record".
This month, Azerbaijan caused international outrage when it detained leading investigative reporter Khadija Ismayilova. One of the last remaining independent voices in the country, she described the charges against her as being "fabricated".
Giorgi Gogia, of Human Rights Watch, said: "Azerbaijan's international partners have expressed concern, but Ismayilova's arrest should be the last straw."
Lionel Zetter declined to respond to questions about the ownership of Shepherd's. Meanwhile, political and food critics alike speculate on whether plov, Azerbaijan's rice-broth national dish, will feature on its menu.
Reuse content