For a long time now brunch has been the preferred, if not somewhat revered weekend meal for many Londoners. The morning queue has become a common right of passage for the eager brunch-goers, waiting outside popular establishments for arguably the most fun meal of the week. Be it a full English, waffles, pancakes, eggs or fritters, London has it all.
This popular phenomenon has recently stepped up a notch, embracing the bottomless brunch well and truly with open arms. Inspired by Manhattan's trend, many popular London restaurant now offer, not only top-notch food, but as many glasses of bubbles and/or cocktails as take your fancy; after all there's nothing like a little hair of the dog.
In anticipation of the weekend ahead, we give you a guide to some of the best bottomless brunches London has to offer that will serve up mouth-watering food and drink, without burning a hole in your pocket.
HotBox
HotBox in Spitalfields is the new kid on the block when it comes to bottomless brunches. Famed at a number of street food markets around the capital, HotBox finally set up shop and has, until now focused only on serving delicious suppers of smoked meaty goods. Though only introduced a couple of weekends ago, HotBox are not letting their inexperience daunt them, and their mouth-watering Sunday menu cannot fail to impress even the most seasoned brunch-goers.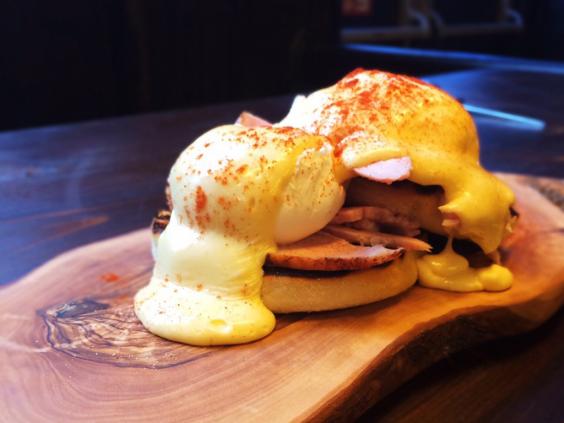 Their smoked pork belly replaces the traditional ham on their Eggs Benedict, a staple on most brunch menus. You will find plates of truffle egg toast with asparagus and Fontina cheese, smoked short rib tacos with chimichurri and fluffy buttermilk pancakes flying out of the kitchen on a Sunday.
Their brunch dishes vary in price from £6-£16, but for an additional £25 you get the bottomless element of this meal. HotBox offers unlimited Prosecco, Mimosas and their selection of five very unique Bloody Marys to blow away the cobwebs.
11.30am – 5pm every Sunday. HotBox, 46-48 Commercial Street 020 7247 1817 hotboxlondon.com
Bottomless brunch: in pictures
Bottomless brunch: in pictures
1/17 HotBox: Brunch

2/17 HotBox: Brunch

3/17 HotBox: Brunch

4/17 Avenue Bar

5/17 Avenue restaurant

6/17 Waffles at Avenue restaurant

7/17 One Two Three - Avenue

8/17 Chicken wings at Flesh and Buns

9/17 Flesh and Buns

10/17 Flesh and Buns

11/17 Flesh and Buns Mixed Seafood Ceviche

12/17 Flesh and Buns Chips and Dips

13/17 One Canada Square

14/17 Eggs Florentine at One Canada Square

15/17 Bourne & Hollingsworth Buildings

16/17 Bourne & Hollingsworth Buildings

17/17 Bourne & Hollingsworth Buildings
Avenue: Saturday Brunch
Start your Saturday working up an appetite with a stroll through St. James' Park before finishing at Avenue for some well-deserved sustenance. Echoing the vibe of New York steakhouses, this effortlessly chic eatery serves up the best that an all-American brunch has to offer. Mac n' cheese, buttermilk pancakes, rye smoked salmon on bagels are all staples on their menu.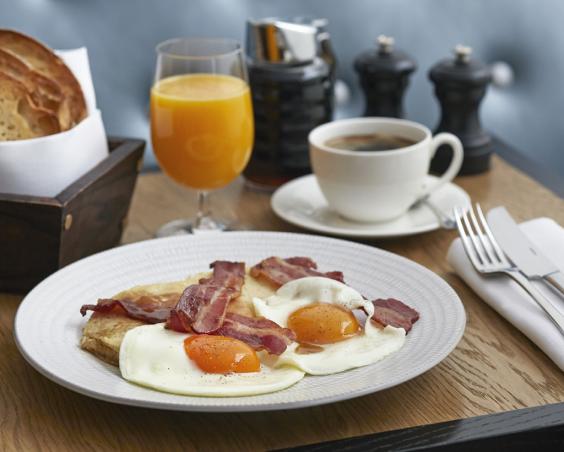 Enjoy 2-courses for £20 or 3-courses for £25, all partnered with unlimited Prosecco or Bloody Marys for an additional £15 per person. But don't feel too guilty about the unlimited booze; add one of their exclusive cold-pressed juices from Radiance Cleanse to your meal, for a kick of nutrient filled goodness.
Every Saturday. Avenue 7-9 St. James' Street, Mayfair 020 7321 2111 www.avenue-restaurant.co.uk
Flesh and Buns: Sunday Brunch
The Japanese Izakaya, Flesh and Buns in Covent Garden, shows us Londoners how Asia does brunch. Not only is unlimited Prosecco on offer, but they also go one step further and throw unlimited hot and cold dishes into the mix for a reasonable £39 per person (or £46 depending on the menu you go for).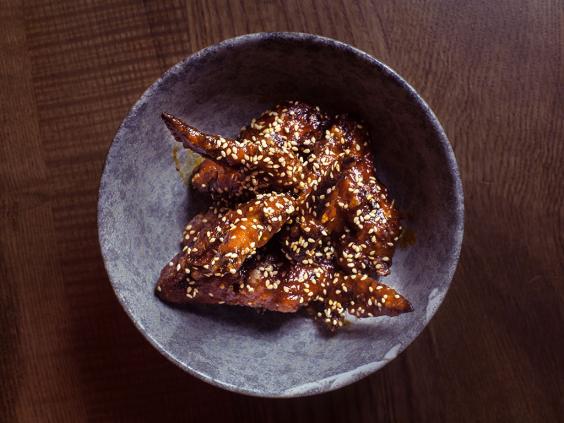 After edamame, chips and dips and a welcome cocktail on arrival, help yourself to an impressively vast selection of dishes. These include beef tataki, mixed seafood sashimi and a variety of sushi rolls, as well as hot dishes such as fried squid with Japanese pepper and lime and cheddar kimchi aranchini, to name but a few. Don't get too full early on though as there's a whole lot more to come. It wouldn't be a meal at Flesh and Buns without their namesake and the dish they have quickly become famous for. Choose your flesh, for example crispy piglet belly or salmon teriyaki, grab a bun and tuck in. The whole meal is finished off with a dessert for the table, be it black sugar custard donuts, s'mores or a sorbet, that is if you still have room...
12 noon – 5pm every Sunday. Flesh and Buns, 41 Earlham Street Covent Garden 020 7632 9500 www.fleshandbuns.com
One Canada Square
Nestled amongst the towers of the corporate Canary Wharf lies One Canada Square. Every Saturday, this marble lined brassiere-style eatery plays host to their infamous bottomless brunch, where, for an additional £15 you can get into full weekend mode with unlimited Prosecco, Bloody Marys, Raspberry Bellinis or wine.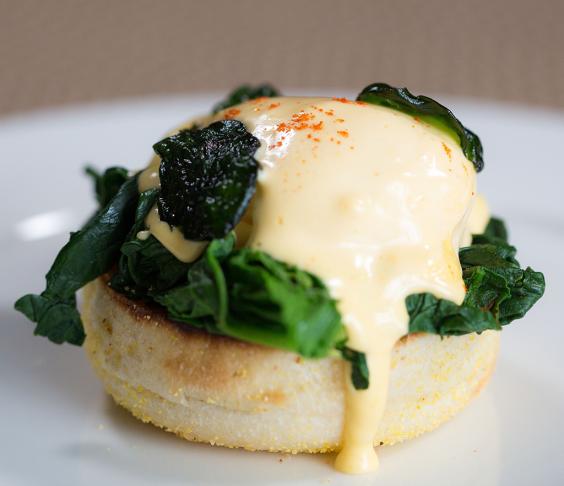 And to line the stomach, the kitchen fronted by Jamie Dobbin, formerly of The Ivy, offers up a menu that dotes not only traditional brunch time classics, but also a few more intriguing twists. Expect to see soft shell crab 'Benedict' with jalapeño hollandaise, braised kale and broccoli omelette with sesame, and steak tartare, hen's yolk and French fries on this three course menu (£20 for 2-courses, £25 for 3-courses).  
9am – 5pm every Saturday. One Canada Square, Canary Wharf 020 7559 5199 onecanadasquarerestaurant.com
Bourne & Hollingsworth Buildings
Another new addition to London's brunch scene is Bourne & Hollingsworth Buildings in Clerkenwell, who on 21 February jazz up their brunch menu by adding certain bottomless cocktails to the mix. For £15 or £16 you can have free refills of their Bloody Mary or Seasonal Bellini respectively. But the cocktails are not the only exciting aspect of B&H's brunch menu. They also get a creative in the kitchen and, alongside the good old brunch-time favourites, they serve Huevos Benedictos (chorizo, avocado, béarnaise sauce and pico de gallo) as well as crispy potato hash with a poached hen's egg, braised beef, HP béarnaise and crispy shallots, which both look to be ones to try.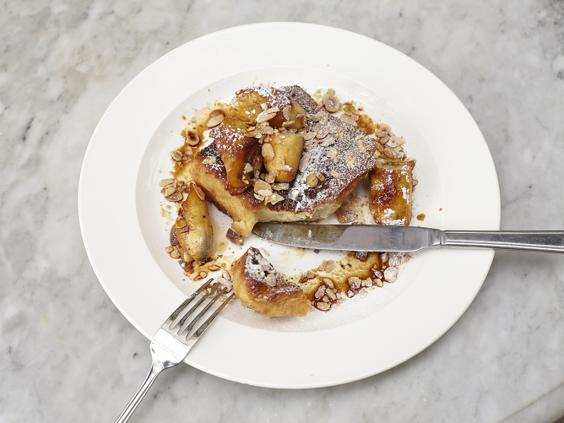 However they will not disappoint those traditionals amongst us as their menu features many a quintessentially English classic, such as drop scones, crumpets and preserves. B&H Buildings looks to be the perfect environment to cosy up on a weekend; big open fires, a serene greenhouse or the marble mosaic bar area; you can pick the best area to suit your mood. Offering 50% off brunch for the rest of February, B&H Buildings is definitely one to visit.
11.30am – 5pm every Saturday and Sunday. Bourne & Hollingsworth Buildings 42 Northampton Road, Clerkenwell 020 3174 1156 bandhbuildings.com/contact
Reuse content