If you needed more proof that social media encourages ever finer grades of human vanity then look no further than the use of cosmetic surgery to improve 'engagement selfies'.
This sub-group of the selfie (the term has an abundant taxonomy including the likes of the 'dronie' and the 'belfie') has the recently-engaged announcing the good news by posting a photo of their newly beringed mits on Instagram.
The only problem is that the view of all those shiny rocks is spoiled by the continual failure of the flesh to avoid the ravages of time. The solution? A five to ten minute, $1,200 procedure known as a 'hand lift' that use a quick injection of Juvéderm to "restore and replenish lost volume in the hands" for up to nine months at a time.
Of course this isn't the end of civilization as we know it, but seems to have been enough of a 'thing' for local New York news station Pix11 to catch up with those who really want a picture-perfect Instagram account.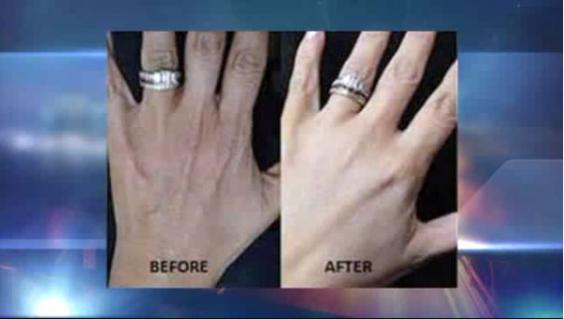 "I never liked how my hands looked," Alexandra Berry told the station. "I always thought my hands were a little boyish growing up so I figured why not. Engagement pictures are just around the corner and there's no better time."
Dr Ariel Ostad, one of the New York surgeons that offer the procedure, said that the use of Juvéderm (a 'wrinkle filler' that is mainly hyaluronic acid - a naturally-occurring substance in the body) hides the "underlying structures" of the hand such as bones and tendons.
The procedure sounds unusual but has apparently been normal in the cosmetic surgery community for years, accompanying the ever-depressing and ever-more-focused scrutiny of female celebrities for 'signs of aging' (men, it should be noted, manage to escape any similar aduits-of-aging).
Back in 2012, cosmetic surgeon Dr Neil S Sadick told the New York Times that hands were "a hot new area. [...] Now that we have the face so well treated, we're looking at the hands, neck and décolleté." Magnify these worries through the lens of social media and voila - hand lifts for engagement selfies.
Reuse content