Amnesty International has launched a new 'Panic Button' app designed to give "human rights defenders urgent help […] when facing attacking, kidnapping or torture."
The app – available for Android devices only – can be triggered in an emergency by rapidly pressing the power button on a smartphone. Once activated, it sends a pre-programmed message along with the phone's location to up to three contacts who can hopefully help the individual.
"The aim of the Panic Button is to increase protection for activists around the world who face the ever present threat of arrest, attack, kidnap and torture," said Tanya O'Carroll, Technology and Human Rights Officer for Amnesty International.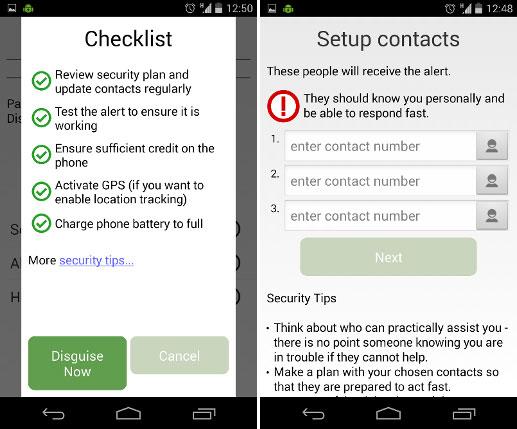 "We have long known that the first hours after somebody's arrest are the crucial window of opportunity for a network to make a difference to their colleague's release—whether it be flooding the police station with calls, arranging a protest, or mobilizing lawyers and organizations like Amnesty International for a campaign of international pressure." 
The app – which has been tested by activists and journalists – is now available for download in four different languages, with O'Carroll noting that the organization is currently working in 16 different countries to improve its functionality.
However, Amnesty warns that the app might be a boon to governments wanting to map protest networks. The organization warns that if the users' country practices "mass telecommunications monitoring and interception" then the app might "reveal information about your location and trusted contacts that could put you or them at increased risk."