Apple will release its iWatch in "multiple screen sizes" that offer "more than 10 sensors including ones to track health and fitness", according to a new report from the Wall Street Journal.
Sources 'familiar with the matter' said that the long-rumoured device could launch "as early as October" and that Apple is looking to ship between 10 million and 15 million units by the end of the year.
The company is reportedly hoping to address a common complaint regarding smart watches – that they only duplicate functions already provided by smartphones.
Current smartwatches like Samsung's Galaxy Gear offer easy-access notifications for email and text alerts as well as fitness-tracking capabilities (using built-in sensors to monitor the wearer's movement), which can already be provided by high-end smartphones or by specialised fitness trackers.
Apple signalled its increasing interest in the health and fitness market at its developer conference early this year. The iPhone maker announced the launch of Health Kit – a data platform for various metrics such as activity and blood pressure that can be shared with doctors and hospitals.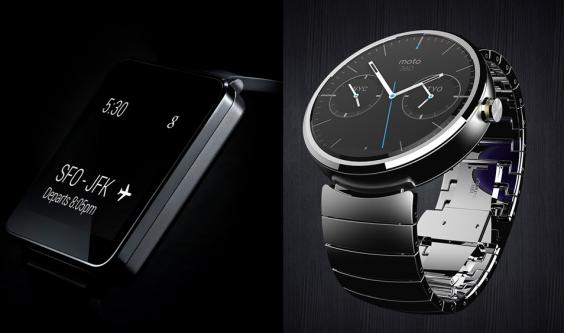 Google is also reportedly working on its own health platform called Google Fit which is rumoured to be unveiled at the company's developer conference (Google I/O) on 25-26 June.
Despite the somewhat cautious response to wearable devices from consumers, research firm IDC is still predicting that global sales will triple this year to 19 million, hitting more than 111 million by 2018.
It's thought that Apple's entry into the market could kick-start interest, and with the company still under pressure from investors to introduce a new product category (the iPad was the last new entry - four years ago) it's likely that CEO Tim Cook is also anxious to introduce an iWatch.
Exactly what an iWatch might look like is still a topic of speculation, although the concept image above (designed by Todd Hamilton) imagines a vertical screen similar to the Samsung Gear Fit and Nike Fuelband.
Rumours about a possible collaborationbetween Apple and Nike on the iWatch have also been long-running, with Nike confirming in April that it was shutting down production of its FuelBand.
Tech commentators speculated that the only company with enough commercial heft to offer Nike a better deal than controlling its own product range was Apple. The companies have a history of working together ever since the 2006 Nike+iPod range.
Reuse content