Instead of Google Glass we might have had the Dyson Halo. Or, at least, this is what's suggested by never-before-seen documents recently published by the British company.
In order to celebrate its 21st birthday Dyson has delved into its archives to show off three products that never quite made it to market, including a device that's remarkably similar to the current crop of smartglasses being built by Google and others.
The Dyson Halo (otherwise known as project N066) was developed all the way back in 2001 and featured a full colour, 3D heads-up display powered by a computer the size of Walkman that the user carried in their pocket.
Two tiny monitors were reflected in mirrors to create the illusion of a 10-inch display hovering one meter in front of the user, upon which "a series of applications similar to the smartphones of today" would be displayed.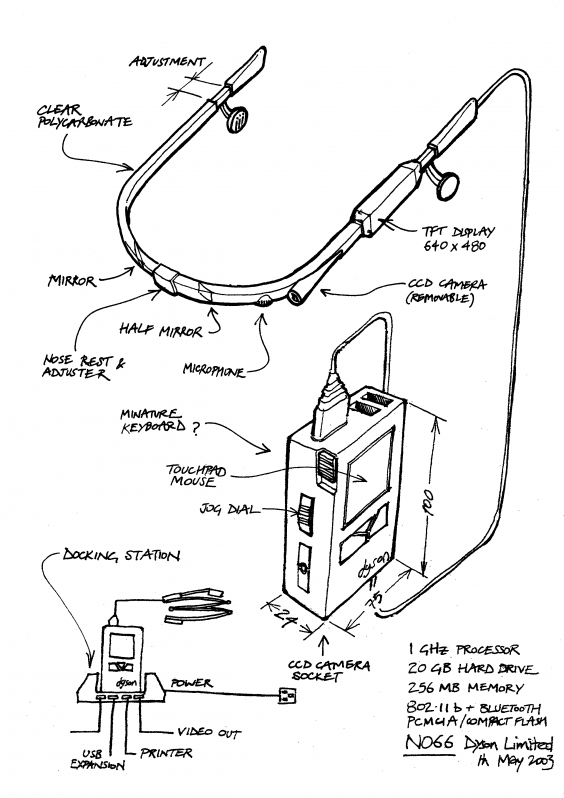 Dyson also hoped to create a virtual personal assistant similar to Siri that "could read out emails and interpret basic voice commands" and even dreamed up an augmented reality function that let "virtual objects to be pinned to reality," including a virtual keyboard that could be projected onto any surface to allow the user to type out messages.
The company also planned a wrist-worn controller for the Halo similar to today's fledgling smart watches, integrating a "pointing stick" to control the Halo's cursor and a camera that monitored gestures on a flat surface like a laptop's track-pad.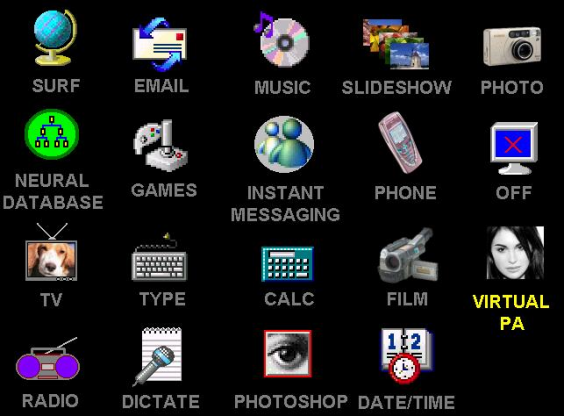 Dyson, who invests £3 million each week on research and development and filed the highest number of patents in the UK in 2012, say that after three years of work on the Halo the project was put on hold "so that Dyson engineers could focus on expanding Dyson technology into the USA".
However, they also mention that "elements of the technology are now being used in future research projects" – although exactly what those might be can only be speculated about.
The other two rejected projects published by Dyson are less exciting for consumers, but they're probably more representative of the sort of "lean engineering" that the company prides itself on – a hydrogen fuel cell powered by a digital motor and filtration system for diesel cars.
Reuse content