Robin Williams' death was one of the most-talked about events on Facebook last year, it has been revealed.
The death of the actor, on 11 August, was the third most popular topic in the UK, with the Scottish Referendum proving to be the most popular in the tech giant's annual review of the year.
The referendum accounted for 3.3 million interactions (comments, posts and likes) in the UK on polling day alone. Of those, 1.9 million came from Scotland.
There were over 10 million interactions in total, in the five weeks leading up to the independence referendum on September 8.
The Scottish Referendum beat even the Ice Bucket Challenge and the World Cup — the world's most popular event — to the top spot.
2014 Year in Review from Facebook on Vimeo.
Globally, there were over 17 million videos related to the Ice Bucket Challenge posted on Facebook. They were viewed more than 10 billion times by more than 440 million people.
But that wasn't enough to help it top the global charts, either, which were led by the World Cup.
The Ebola outbreak was the second most popular topic of discussion on Facebook this year, followed by the Brazilian elections and the death of Williams.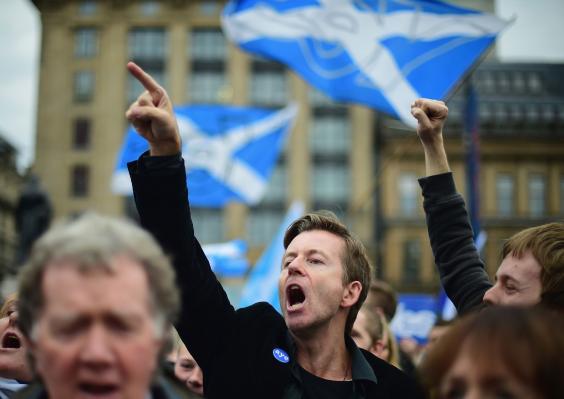 Facebook also detailed the top 10 places in the UK that people check in. The Warner Bros Studio Tour — the home of the Making Of Harry Potter exhibit — was first-placed, with Madame Tussauds, the Tower of London, the London Eye and Old Trafford making up the rest of the top five.
Facebook has made a special page for its Year In Review, featuring a video of some of the biggest posts and events of the year.