The perks of being a Google employee are legendary. If you manage to fight your way through the notoriously obtuse interview questions then you're rewarded with corporate nirvana: a sprawling Promised Land of deconstructed office space and free amenities.
Despite this Google has the fourth highest employee turnover of any Fortune 500 company (Amazon is number two) so why can't it hang on to its employees?*
In a thread on Quora we can find at least some answers. The question asks "What's the worst part about working at Google?" and self-proclaimed Googlers ('Xooglers' as they're known - though this lot are mostly anonymous) have populated the thread to carp about life at the search giant.
We've hand-picked some of the choicest extracts below, or you can check out the thread in full here.
*We're being a little unfair here: high turnover isn't necessarily a bad thing and is at least partly a reflection of a fast-moving industry full of very, very employable people.
Google moved away from its start-up roots a long time ago
"Google was not a start-up environment by the time I left. The same office politics. It was easy to get promoted if you worked on the right projects and projected your work in the right way."
And because it's so well-tuned, there are quite a few boring jobs
"Google is an incredible machine that prints money thanks to AdWords. Unless you are an amazingly talented engineer who gets to create something new, chances are you're simply a guy/girl with an oil can greasing the cogs of that machine."
Basically, everyone's over-qualified because everyone's amazing
"I worked at one of the larger non-MV [Mountain View, Google's HQ] campuses, and the only intellectual stimulation I encountered in my time there was the interview process."
"The other thing is that its very hard to have *huge* impact at Google. Most of the large exciting problems were already solved, so you probably will end up working in the smallest meaningless tiny feature nobody cares about."
And that means people can be arrogant too
"Unfortunately, in spite of the common belief, I think the average level of Google engineers is mediocre. With a lot of arrogance, too. Everybody believes he (males dominate) is better than his neighbor."
The dominating engineering culture can hurt productivity
"There is not enough focus on product and visual design.  This has led to many aborted/semi-successful products, like Wave, Google Video, Buzz, Dodgeball, Orkut, Knol, and Friend Connect.  There is probably too much focus on pure engineering"
"If you look at Google products, you see tons of clutter, useless features, lack of simplicity/elegance, and unwarranted focus on technical complexity."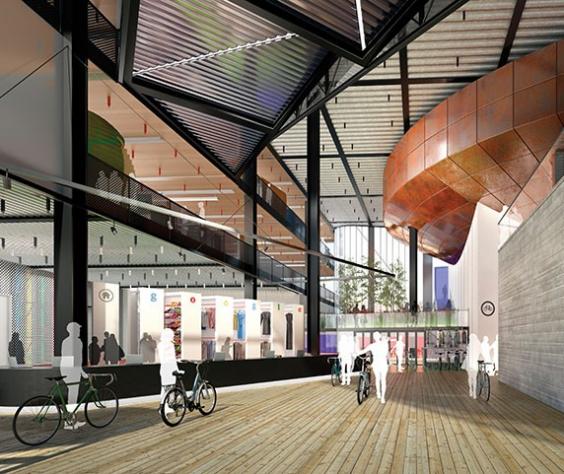 And this can also make for bad managers
"I'd say the relentless daily mediocre thinking of middle management types who are completely focused on metrics to the exclusion of all other factors. They don't want to rock the boat, they don't know how to inspire their workforce, and they rely far too much on the Google name and reputation to do that for them."
With all those amenities, there's actually less private space
"It's not uncommon to see 3-4 employees in a single cube, or several managers sharing an office. With all the open areas for food, games, TV, tech talks, etc, it can be surprisingly hard to find a quiet, private place to think."
And discipline can also be a problem
"There was no discipline in the offices. People chatted about random things on the emailing lists, often insulting each other. I once emailed a very big team asking a genuine question (as an external customer of their product). The response was sarcastic. If you try to do that at a company like Amazon, you will be immediately reprimanded (or so I think)."
Basically it seems that what makes Google so appealing can also be a problem for some
"I've always said that Google is hands-down the best corporate in the world. You get to work with incredible products, inspiring people, enjoy amazing perks, have unforgettable experiences, and get paid very well. It's all so incredibly easy. And that's the best part and the worst part about working at Google."
Click here to read the full thread.
Reuse content