Beep. Squeal. Beeeeeep. Squeak. Eeeeep. Blib blib blib blib. Words can't do justice to the scraping, grating, piercing racket that would accompany the loading of a cassette game on the ZX Spectrum console. But for the millions of people who played it in its heyday, those whistles, pauses and beeps are as much the sound of the 1980s as Duran Duran, A-ha and Michael Jackson (never had the pleasure? Listen here).
So when news emerged that the Spectrum was on its way back, it proved to be music to many former players' ears. The first ZX Spectrum Vega consoles are due to be shipped out any day, some 33 years after the original small, black computer with its rubber keys, rainbow stripe, and squeaks and whistles was launched.
It has the backing of the computer's original creator, Sir Clive Sinclair, as well as – more crucially – a legion of fans who helped to raise £155,342 at breakneck speed for the machine via a crowdfunding campaign on the Indiegogo website. Co-created by a former Spectrum games developer called Chris Smith, it costs £100 – significantly less than the £175 needed for the 48k-memory machine in 1982.
Despite its heritage appeal, the computer has been given something of revamp. Instead of a full keyboard it has a set of directional buttons and just nine keys, one of which allows players to fire and jump their way through the 1,000 levels built into the machine. More games can be downloaded but since the Vega does not have a cassette deck, the ear-splitting noises are no more. And while it was originally imagined to be used with mobile devices only, by using Apple AirPlay or Google Chromecast it can take over the telly once more,
Paul Andrews, the managing director of Retro Computers and the person who came up with the idea for the Vega, says that the new-look Spectrum is better suited for a 21st-century audience. "We wanted to make the Vega a simple plug-and-play device and having a full keyboard would not have worked," he says, before stressing the Vega's British credentials (it is being manufactured by SMS Electronics in Beeston, Nottinghamshire).
Andrews hopes that the device will inspire a whole new generation of Spectrum users, especially those who are growing up playing the blockbuster, photorealistic games being offered on cutting-edge consoles such as the PlayStation 4 and Xbox One.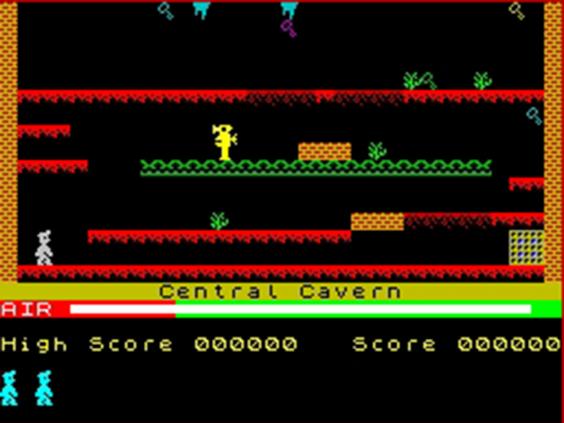 It's a bold ambition for a machine that has a palette of just eight colours, yet Andrews says: "Retro gaming is popular but we are finding people don't just want a retro product, they also want their kids to be able to play something which is safe and not ultra-violent like many games are now." Andrews also feels this is the perfect time to spark a revival of the eight-bit machine and he is not alone in that belief.
Although a die-hard group of gamers have been playing Spectrum titles for years using emulators – software which mimics old computer systems – on their PCs and Macs, interest in the machine itself is reaching a fresh peak. Play Blackpool, a recent three-day event on the north-west coast, had a large retro-gaming zone and attracted thousands of visitors. Matt Westcott produces chiptunes – synthesised music created via a computer sound chip – using the Spectrum, while the National Videogame Arcade in Nottingham has a signed ZX Spectrum by Matthew Smith, who wrote the acclaimed games Jet Set Willy and Manic Miner.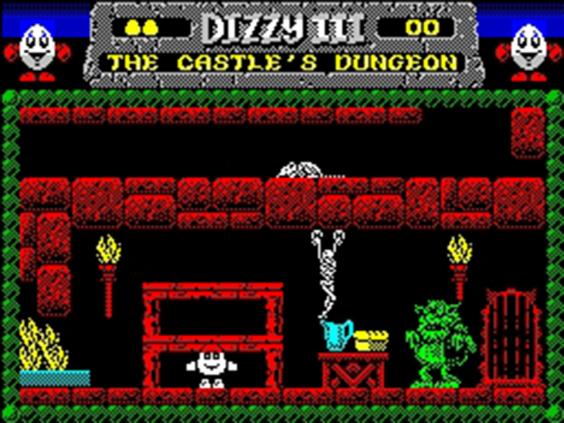 And last month, Elite Systems, a British video-game developer and publisher which formed in 1984, showed off its own version of the Spectrum at the Gadget Show Live at Birmingham's NEC. It's a full-sized recreation that hooks up to tablets and computers via Bluetooth and it is backed by iOS and Android apps that allow gamers to play classic titles.
"Like the Mini before it, the Spectrum is a superb and fondly remembered example of 20th-century British industrial design," Steve Wilcox, Elite's director, says. "For modern gamers, the classic Spectrum titles are timeless examples of how to combine a simple game mechanic with a perfect balance of challenge and reward."
Gamers are also enjoying reading about the Spectrum. One long-time fan, Chris Wilkins, turned to Kickstarter to raise £19,468 for the first volume of The Story of ZX Spectrum in Pixels, raising a further £21,205 for a follow-up. "I wanted to take readers down memory lane, recognising more than 240 of the best games on the system with large colour pictures and memoirs for each on how they play," he says. "I spoke with more than 40 ZX Spectrum game developers, artists and musicians and asked them simply what the ZX Spectrum meant to them." A third volume is on the way. Another book, ZX Spectrum: The Complete Manual, has also been released, taking its content from the specialist magazine, Retro Gamer. Last November, its publisher, Imagine Publishing, snapped up the rights to the 1980s computer magazine, Crash, which billed itself as "the monthly Spectrum software review". The editor of Retro Gamer, Darran Jones, says articles about the Spectrum "always go down well".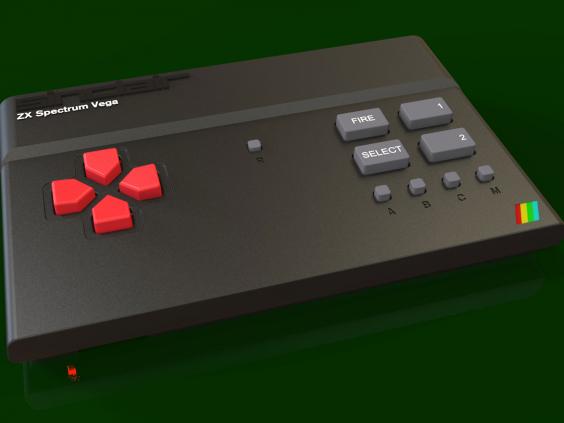 "The Spectrum will have been many gamers' first home computer," he adds. "It was an exciting time when new things that had never been experienced before were regularly appearing and we were constantly experiencing new things for the first time. Some of my fondest gaming memories come from playing Manic Miner, Spy Hunter, Batty and 3D Deathchase on my friends' Spectrums."
But the fun did not stop in the 1980s. The Spectrum was discontinued by Amstrad in 1992 (it had bought Sinclair Research's computing brand in 1986) but games are still being made for the machine today. Small home-based companies such as Cronosoft not only source new games but sell them on cassettes, complete with glossy, printed inlays.
"Spectrum games account for about 90 per cent of our sales," says Simon Ullyatt, Cronosoft's owner, who believes that the Spectrum "was the iPhone of its age, without the corporate crap and endless updates". He adds: "With a cassette containing a new game, it is just like the vinyl LP vs MP3 comparison – it might be a bit more inconvenient, but you're buying something you can own and keep forever."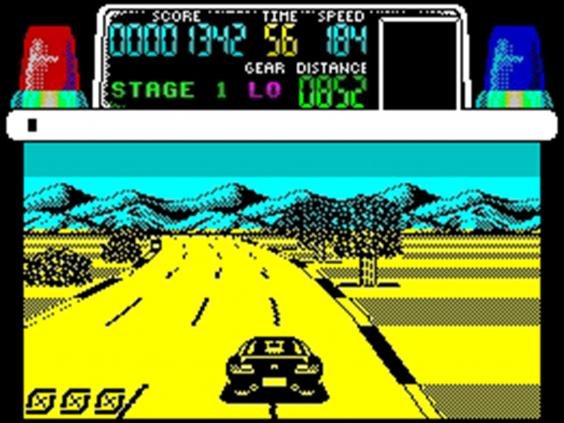 One of the most prolific Spectrum coders today is Jonathan Cauldwell. As one of the original "bedroom programmers", he began writing games for the Spectrum in the late 1980s, the most famous of which was Egghead. "I find the challenge of devising original new game ideas exciting," he says. "The Spectrum has a vibrant scene of its own and my games usually go down pretty well, sometimes sparking a bit of interest from people who want to write their own."
Games for the machine endure because of their simplicity, he adds, but that doesn't mean development is easy. "It's very challenging. The Spectrum is a simple device and sound chip aside, there are no support chips to do any of the tasks for you. To get something playable the programmer has to write code to do every tiny little thing in a cryptic language called machine code."
And yet he believes the Spectrum has a strong future ahead of it – as a tool to introduce children to code (a role in which another British invention, the Raspberry Pi, is proving very strong). "While the Spectrum doesn't have the sort of user interface we're used to these days, it would definitely be useful for teaching people how to code as it comes with a built-in programming language called Basic, which is designed to do just that." Game over for the Spectrum? It's only just loading up.
Reuse content