Google have introduced a new feature that allows users to track their movements on their phone – down to the very minute.
Your Timeline logs every location and distance an individual travels while carrying their phone. Although announced yesterday as part of a gradual rollout, the Timeline is already available to many users.
Available on android and desktop, users can scroll through a timeline of their activities (or locations) if they've opted in to store their Location history with Google.
To further up the experience, if users have been taking geo-tagged Google photographs, these will also appear on individual's timeline, hopefully spurring a clearer memory of each place visited. Users can also 'name' frequent locations (e.g. Mum's house).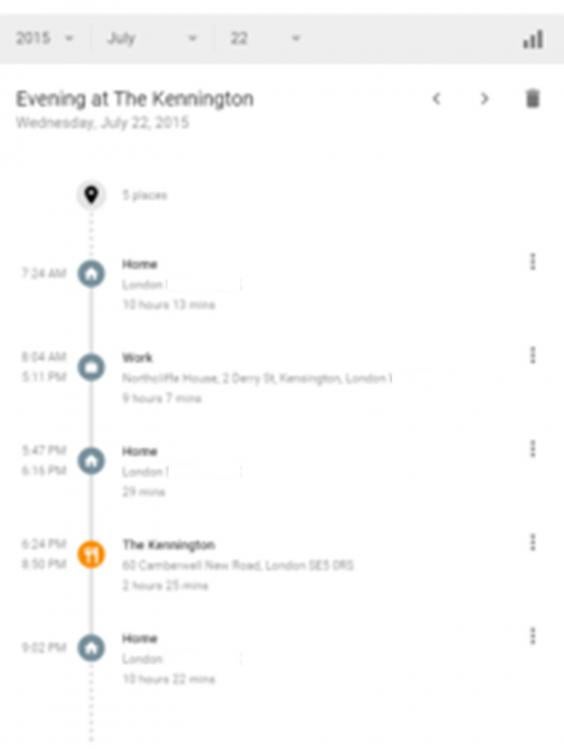 The company is marketing the tool as a "private map" allowing individuals to retrace their steps and "visualize your real-world routines," according to Google product manager Gerard Sanz.
In a blog post, Mr Sanz reassures users they can "easily delete a day or your full history at any time," but also that no-one – other than you – will be able to access the data.
Reuse content