Google has announced the first major upgrade to its search engine in three years. Named 'Hummingbird', the new search architecture is designed to respond to longer and more naturalistic queries, reflecting the changing habits of internet users.
Whilst previous generations knew to phrase their searches to suit 'machine language', more users now expect to ask questions of their computer as they would a human – a change that has been emphasised by the increasing popularity of voice searches  in smartphones.
In the presentation announcing Hummingbird a Google executive demonstrated the technology, using the voice search function on her smartphone to ask for pictures of the Eiffel Tower. She then asked how tall it was and for pictures of its construction - with Google returning first the correct height and then relevant images.
The changes also stressed that Google was more interested in offering users 'answers' rather than 'results'. Whereas a search for 'impressionist painters' in 2008 might have bought up the relevant Wikipedia page followed by the websites of several museums, tyring this search in 2013 will bring up a gallery of relevant artists, curated by Google.
The same is true of an updated comparison feature, with Google's chosen example being compared the saturated fat in olive oil and butter. Prefacing users' search with the command 'compare' offers side by side stats for the two, with Google offering users the answer without them having to leave the site.
"We'll keep improving Google Search so it does a little bit more of the hard work for you," said Amit Singhal, senior vice president of Google Search. "This means giving you the best possible answers, making it easy to have a conversation and helping out before you even have to ask."
"Hopefully, we'll save you a few minutes of hassle each day. So keep asking Google tougher questions—it keeps us on our toes! After all, we're just getting started."
Google last upgraded its search algorithm in August 2009 to a new architecture named Caffeine. This was designed to deal more efficiently with fast-changing information from services like Twitter and Facebook.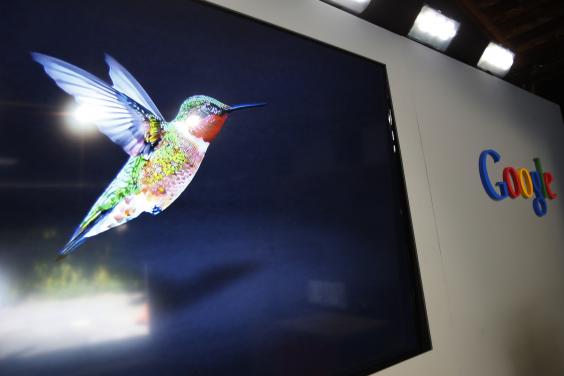 Reuse content