The desire of tech companies to produce a smartwatch that's deemed "fashionable" seems to be turning to desperation, with Intel unveiling a 'wireless bracelet' that combines "semi-precious gems and water snakeskin with advanced technology".
This is the MICA aka 'My Intelligent Communication Accessory' and is a less a smartwatch trying to look swish, but a swish bracelet with some neat innards.
Like the new Samsung Galaxy Gear S it comes with its own 3G data connection so it can be used with or without a phone, and features a curved sapphire glass touchscreen to show alerts about emails, texts and incoming calls.
It comes in two styles – black snakeskin and pearls or white snakeskin and obsidian – and features wireless charging support and a scratch resistant screen.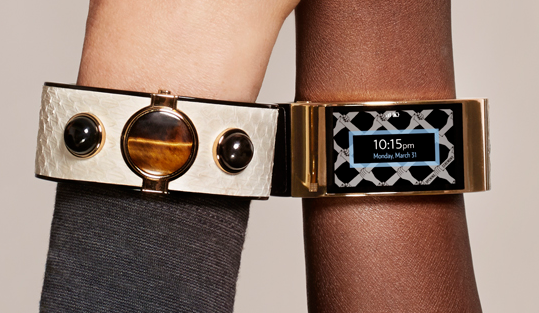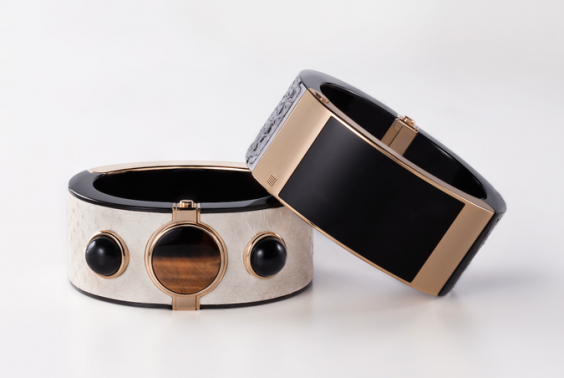 It's not clear what software the MICA will be running though it's possible it will be something developed in-house. Intel previously bought smartwatch maker Basis Science in March this year for around $100 to $150 million, and their devices previously focused on basic fitness trackers.
Plus, if Intel is really aiming at creating a device that puts the fashion first and the tech gubbins second, it would make sense to only offer a basic OS which flashed up notifications – rather than try and pretend that this device can do everything a phone can.
However, this isn't like to be a device for everyone – the MICA is predicted to cost only a little less than $1000 and is being launched in collaboration with Opening Ceremony and Barney's New York.
Reuse content