With the iPhone 6 and iPhone 6 Plus available for pre-order in both the UK and US, there's one question that's bewildering Apple fans keen for an upgrade: which phone do you choose?
When Apple released the 5s and 5c last year it was a bit simpler as the two phones easily split into 'premium' and 'budget' tiers (well, Apple-budget – not actual-budget). With the iPhone 6 and 6 Plus it's a tougher call as the stylings and specs are near-identical.
Ultimately however the decision comes down to one factor: size. The iPhone 6 offers a 4.7-inch screen and weighs 129 grams, while the 6 Plus has a 5.5-inch screen and weighs 172 grams. Both are significantly larger and heavier than the iPhone 5s (a 4-inch screen and 112 grams) although the 5s is thicker by at least .5mm.
We've tried out both the new iPhones and although it's fair to say that even the 6 Plus feels pretty comfortable in the hand - those new rounded corners help a lot – the size of the larger device will surprise people who are used to the older models and have never tried out a larger Android phablet.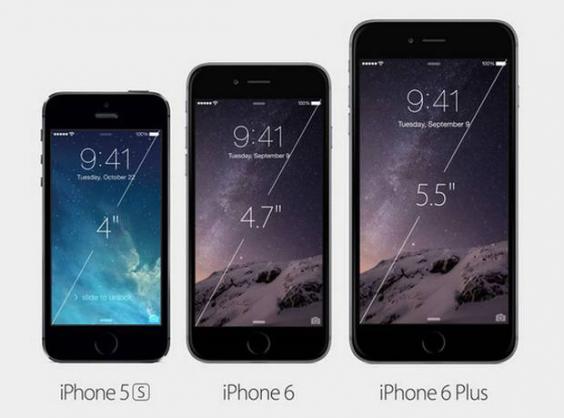 Before you dismiss the 6 Plus out of hand though (ho ho ho) it's worth remembering that the larger screen size confers a number of other advantages, including bigger battery life, better optical image stabilization and a new landscape mode for the home screen and certain apps (email and messages for example) when held horizontally.
Price is also a consideration of course. The cheapest iPhone 6 with 16GB of storage will start at £539 while you pay an additional £80 for that extra screen, with the 'basic' 16GB iPHone 6 Plus costing £619.
In terms of other specs though the devices are equal though. Both come with the new, faster A8 processor and M8 processor (which now has a barometer to measure elevation as well as distance) and both will work with contactless payment (whenever that hits the UK) and arrive kitted out with iOS 8.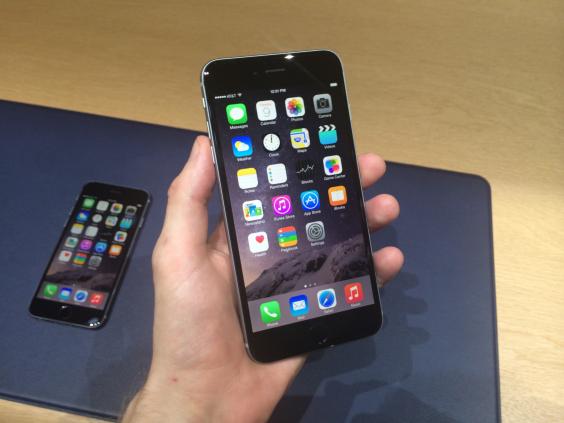 So perhaps the better question is not which size are you more comfortable with, but what do you use your iPhone for?
If you mainly use it for, you know, making calls, sending texts and a bit of light entertainment on your commute then you're probably better off sticking with the 4.7-inch iPhone 6. If you tend to do a lot of work on your iPhone (sorting through a mass emails for example) or are a keen photographer then it's definitely worth thinking about the 6 Plus.
And to put Apple's new devices in some perspective, the iPhone 6 Plus is the same size or smaller than most other phablets, with the newly-launched Samsung Galaxy Note 4 clocking in at 5.7-inches and the LG G3 (our Android phablet of choice so far) match the Plus with a 5.5-inch screen.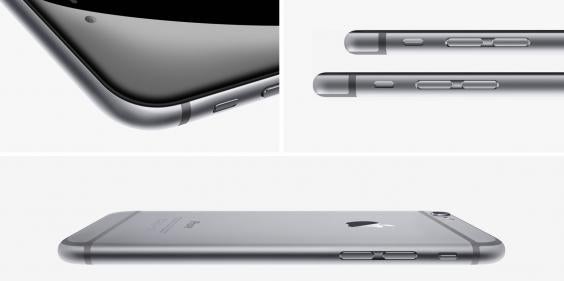 The iPhone 6 meanwhile is a tad smaller than most other Android flagship models, including the Galaxy S5 (5.1-inch), the HTC One M8 (5-inch) and Moto X (5.2-inch).
If you're still stuck on the fence and can't think which would fit best in your pocket then we recommend waiting till the new Apple devices hit stores in a week's time. Go into a store and see for yourself which is more comfortable – try navigating around the screen and slipping the device into your pocket. Just remember to pay for it before you walk out.
Reuse content