Last week Apple sent out invitations for a launch event on 22 October, promising that the company still has "a lot to cover" after the launch of the iPhone 5s and 5c.
However, despite the cryptic tag-line, the contents of today's event probably won't be all that surprising. With the launch being referred to by most of the tech media as "the Apple iPad event" it's a fairly safe bet to say that we can expect two new iPads: an iPad 5 and a second generation iPad mini.
Alongside new tablets there should also be release dates for the new Mac Pro and OS X Mavericks, as well as updates to the company's MacBook Pro range of laptops. And in the realm of 'less likely but still possible', we might also see Apple refreshing its Apple TV set-top box, or introduce a new line of iPad accessories similar to Microsoft's 'blades' for the Surface (more on that below). 
Whatever happens, The Independent will be covering the event live from the London simulcast starting at 6pm today. Until then, here's a full run-down of what to expect:
iPad 5
Leaked photos of cases show that the new iPad 5 will be sticking with its 9.7-inch Retina display but that the design will be somewhat slimmer, with chamfered edges that resemble those of the iPhone 5s.
Other updates nabbed from the 5s for the iPad 5 will include the new A7 64-bit processor and most likely the inclusion of Touch ID (Apple's fingerprint sensor that enables iTunes and screen-lock authorization) embedded into the home button.
( Click here to read our explanation of what a 64-bit processor is and why it's important to Apple )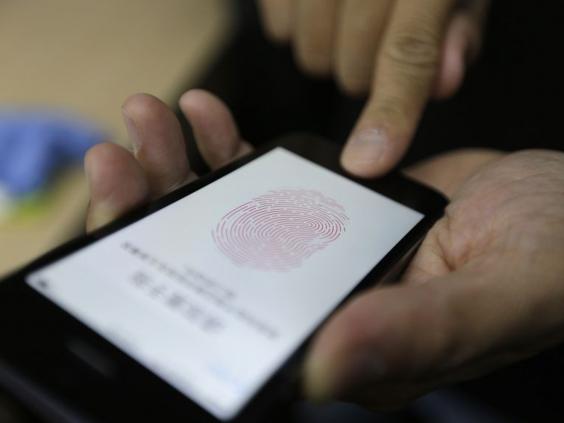 There's also the possibility that the new iPads will include a bump in memory (the current options are 32GB, 64GB and 128GB) but this is by no means a given. Apple seems to have a curious aversion to beefing up their flash storage, with the hoped-for 128GB iPhone 5s never appearing (although this might be to protect that utility of large-capacity iPods).
iPad mini (second generation)
Similarly to the iPad 5, the new generation iPad mini will be getting a style update courtesy of the iPhone 5s, though the most important upgrade will be to the screen, boosting it to Retina display level.
The mini has been overtaken by most of its 7-inch rivals in screen quality, with tablets like Google's Nexus 7 and Amazon's Kindle Fire HDX offering pixel density of 323 ppi, blowing the current generation iPad mini's 163ppi out the water.
It's also possible that the mini will be jumping on to the 64-bit bandwagon (though an updated A6 processor is more likely) and if so it should be grabbing Touch ID as well. However, reports of low supplies for the scanner are dampening that possibility. We can also expect (thanks to numerous leaks) new colours for both iPads including gold and 'Space Grey'.
New iPad covers?
The best feature of the Surface (Microsoft's would-be iPad rival) has arguably been the Touch and Type Covers: attachable covers that expand the functionality of the tablet by adding better keypad support. Microsoft has recently launched a new 'Blades' project to further expand these options, asking new questions about what tablet covers might do (could they be a cross-fader for DJs? A solar panel? A game mat?).
And although the Surface has't taken off for various reasons (lack of a fully-developed app ecosystem and a confusing OS are just two), it seems that Microsoft might have hit on something by focusing on covers as a key feature.
Based on the tag-line featured on Apple's invites ("a lot more to cover") it's possible that tomorrow's event could feature exactly that - new covers to expand the iPad and iPad's functionality, and give them features that stand out in the now crowded tablet market.
If a new cover does emerge it probably wouldn't be more than a keyboard, but even this could significantly increase the iPad's draw as a device for getting work done with.
MacBook Pro
The iMac and the MacBook Air have already made the jump to Intel's new Haswell processors, and it's likely tomorrow will be the turn of the MacBook Pro (other significant upgrades for Apple's laptops aren't really expected).
Although 'Haswell' is probably just a meaningless catchword to most consumers, the chip behind the name offers significant benefits. It's the latest generation of Intel's core processor, but it's an upgrade that has focused on efficiency rather than processing power.
For the consumer this means longer battery life and quieter laptops (less power consumptions means less heat which means less cooling fans blasting air noisily over your system). Apple's laptops have always out-performed their rivals in terms of battery life, but with a Haswell upgrade the difference between OS X and Windows devices could become even more significant.
OS X Mavericks
It certainly didn't get as much attention as iOS 7, the comprehensive update to Apple's mobile operating system, but the latest version of OS X for desktops and laptops includes some significant changes.
Most noticeable perhaps will be an upgraded notification system, with users now able to interact with the notifications themselves, eg, responding to a message from its alert rather than having to open up the Messages app.
Power efficiency is being stressed with features like App Nap powering down apps as when they're not in use, and there's a greater level of integration between iOS and OS X with Apple promising that Safari, Maps, the Calendar app and iCloud Keychain will you're your data 'seamlessly' between devices.
Mac Pro
Like OS X Mavericks the all-new Mac Pro was announced at the company's developers' conference in June, but tomorrow's event will hopefully include a release date for the latest update to Apple's ultra-premium range.
Aimed at serious creative professionals who need as much processing power as they can fit in their office (which makes the new Pro's small size more of a hindrance than a selling point), the new systems will likely start around the £2000 price range, with maxed-out load-outs pushing the £10,000 mark.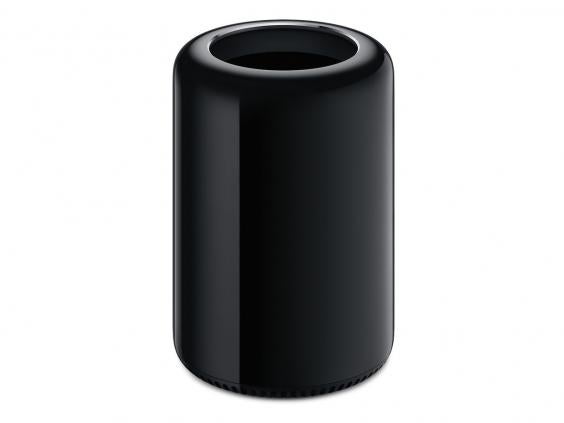 After its unveiling at WWDC the new Pro has received mixed reviews, with many praising the engineering of its triangular/cylindrical design but also noting that this design actually kills users' ability to expand or customize their PC: a key demand for the demographic the Pro is supposedly aimed at.
Reuse content