A drunk man who reportedly kicked an 'emotion-reading' robot in a fit of rage has been arrested in Japan.
The 60-year-old went into a SoftBank store - which is an international Japanese telecommunications and internet company - and lashed out at the humanoid.
The Japan Times reported that he lost his temper with a member of staff, but took it out on the $1,600 (£1,048) robot instead.
The robot, which has been available to buy since June this year, is an "emotional" robot which can recognise human emotions and respond with simulations of anger, joy and irritation.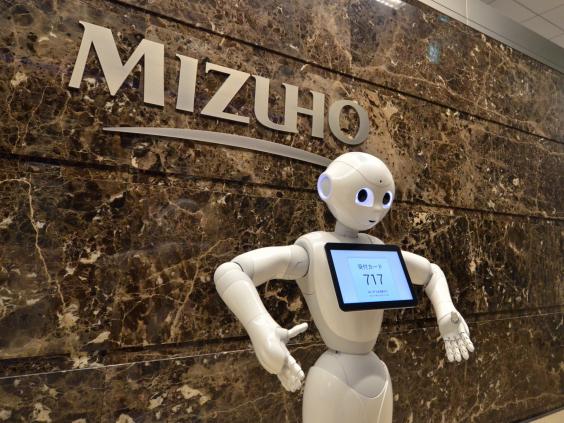 It is not known whether the robot, called a "Pepper" robot, reacted to being angrily kicked.
Kanagawa Prefectural Police said the man, who is called Kiichi Ishikawa, had admitted to damaging property because he did not like the attitude of a store assistant.
Security footage showed the drunken Ishikawa kicking the robot, which may have damaged the Pepper robot, police were reported to have said. It now moves more slowly and its internal computer system may have been broken.
When functioning properly, the creators of the Pepper robot say it can tell jokes, read facial expression and voice tone, and even dance for entertainment.
The Robot Restaurant, Tokyo
The Robot Restaurant, Tokyo
1/9 The Robot Restaurant

Dancers ride on giant robots at the Robot Restaurant in Tokyo. This now famous establishment opened two years ago in the Shinjuku district

Getty

2/9 The Robot Restaurant

Dancers dressed as futuristic characters perform during a show at The Robot Restaurant

Getty

3/9 The Robot Restaurant

Performances are held three times a day and cater mostly to foreign tourists

Getty

4/9 The Robot Restaurant

The Robot Restaurant has gained notoriety for its mind-boggling sci-fi cabaret show and its garishly illuminated interior

Getty

5/9 The Robot Restaurant

The restaurant was completed in 2012 at a cost of $10 million. Nearly every surface of the club is decorated in lights, mirrors, or flat panel monitors

Getty

6/9 The Robot Restaurant

Gold coloured urinals are to be found in the men's toilets

Getty

7/9 The Robot Restaurant

The cabaret style shows include bikini clad futuristic dancers, performers dressed as robots and a host of large scale robots and vehicles controlled with remotes by stage hands dressed as Ninjas

Getty

8/9 The Robot Restaurant

A large robotic horse is moved back into position ready for the next cabaret show

Getty

9/9 The Robot Restaurant

Customers watch on as a large scale robot performs during one of the cabaret-style shows

Getty
Aldebaran, designers of the robot for SoftBank, say on their site:
"Pepper is the first humanoid robot designed to live with humans. At the risk of disappointing you, he doesn't clean, doesn't cook and doesn't have super powers...
"Pepper is a social robot able to converse with you, recognise and react to your emotions, move and live autonomously."