Google has always prided itself on its 'moon shots' – ambitious projects that have seen the search giant sink money into everything from self-driving cars to translating the web into 64 different languages. Their latest venture might be their most aspirational yet: aiming to extend human life.
Named Calico, the project was announced by co-founder Larry Page, with the stated aim being to "focus on health and well-being, in particular the challenge of ageing and associated diseases."
Details of exactly what goals Calico will pursue are scarce, but it seem logical that technological assistance and analysis will be a big part of their approach to helping an increasingly elderly population. This might mean innovations in hardware but is more likely to leverage Google's capacity to collect and analyse vast datasets.
 "Illness and ageing affect all our families. With some longer term, moonshot thinking around healthcare and biotechnology, I believe we can improve millions of lives," said Page, who also introduced Arthur D. Levinson Chairman and former CEO of Genentech and Chairman of Apple, as the CEO of Calico.
"It's impossible to imagine anyone better than Art—one of the leading scientists, entrepreneurs and CEOs of our generation—to take this new venture forward"
Levinson himself said: "I've devoted much of my life to science and technology, with the goal of improving human health. Larry's focus on outsized improvements has inspired me, and I'm tremendously excited about what's next."
Tim Cook, CEO of Apple, also joined in the congratulations, noting that "Art is one of the crazy ones […]There is no one better suited to lead this mission and I am excited to see the results."
Speaking to Time about the venture Page asks "Are people really focused on the right things? One of the things I thought was amazing is that if you solve cancer, you'd add about three years to people's average life expectancy."
"We think of solving cancer as this huge thing that'll totally change the world. But when you really take a step back and look at it, yeah, there are many, many tragic cases of cancer, and it's very, very sad, but in the aggregate, it's not as big an advance as you might think."
Exactly what Google decides Calico will work towards remain a mystery, but it seems like it might be the company's biggest moon shot to date.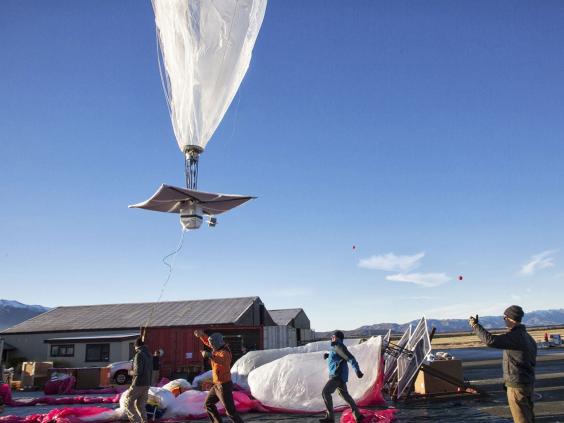 Google X:
Set apart from The Googleplex (the company's main corporate headquarters in Mountain View, California) Google X is the company's secretive research department and home to its moon shot projects. This offshoot of Google-proper is over seen by co-founder Sergey Brin and has been responsible for Google Glass, self-driving cars, and a recent project to provide internet coverage using weather balloons.
The department reportedly decides whether to pursue projects based on three main criteria: whether there is a significant problem for the world to be solved; if there is a solution possible; and could new technology help.