Photos purportedly showing Apple's unreleased iPhone 6 have been circulating online this week, although one Apple fan site has said they're most likely fakes.
The images posted online by "attention seeking" Taiwanese pop star Jimmy Lin show the iPhone 5s next to a larger Apple-branded device which appears slimmer and with rounded off edges.
While the look of the 'iPhone 6' does fit with current rumours (and common sense) about what Apple's new smartphone will look like, fan site Mac Rumours has said that the device is "more likely to be one of the many physical mock-ups seen in recent months."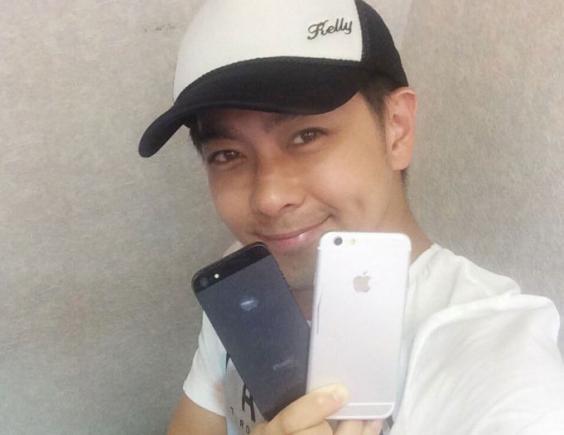 Many factories in China produce fake iPhone and another tech site, VR-Zone, has speculated that it would be easy for "the same shady ODM factories [to] easily churn one out."
Lin - who has millions of followers on Weibo, China's equivalent of Twitter - has a history of posing with unreleased 'Apple' products, having previously posted pictures of a mini iPad in 2010 - two years before the real device was launched.
Most reports on the iPhone 6 suggest that Apple will be releasing two devices, one with a 4.7-inch screen and a second with a 5.5-inch display. It's also more than likely that the devices will be slimmer than the current range and they will definitely feature Apple's new mobile operating system - iOS 8.
Apple is expected to unveil the new iPhone in September.