Microsoft is developing a new, streamlined web browser that will replace Internet Explorer, according to reports, in an apparent attempt to move towards other popular browsers like Chrome and Firefox.
The new app could also help Microsoft distance itself from users' bad memories of old versions of IE. In the past the company has considered changing the name to separate the current browser from "negative perceptions that no long reflect reality", according to developers.
The browser, codenamed Spartan, is set to be shown off on January 21st when Microsoft demonstrates its new Windows 10 operating system, according to people close to the company. But it might not be ready for release when the early version of the software launches the same month.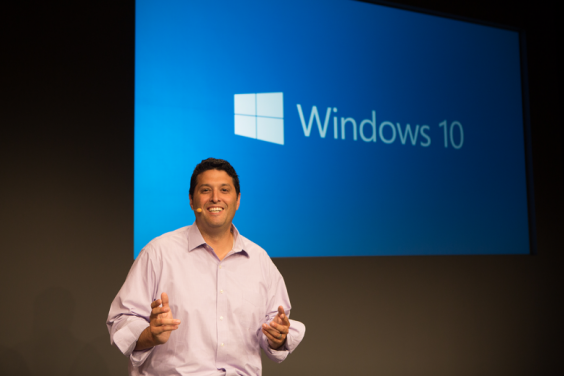 It will be available for both desktop and mobile versions of the operating system, according to ZDNet.
Though the new browser will be the default one in future versions of the operating system, Windows 10 will ship with a new and backwards-compatible version of Internet Explorer, IE 12, too.
The new browser will still use many of the same technologies as Internet Explorer, but will have a stripped down look and feel, and will support extensions.
Ok so Microsoft is about to launch a new browser that's not Internet Explorer and will be the default browser in Windows 10. Wow.

— Thomas Nigro (@ThomasNigro) December 18, 2014
While the company has long been thought to be planning an overhaul of its browser for the new operating system, it was previously expected that would come as an update to IE rather than as a new and separate app.
Thomas Nigro, a developer on video app VLC and a Microsoft student partner, was one of the first people to mention the new browser.
Code referencing the Spartan name has been found in early versions of the new Windows.
Though the browser is being called Spartan for now, that is just a  codename and could well change before launch.
30 years in the making: Windows through the ages
30 years in the making: Windows through the ages
1/9 Windows 1.0, 1985

Announced in 1983 and shipped two years later, Windows 1.0 was Microsoft's first move away from the command-line input system of MS-DOS. Drop-down menus, scroll bars, icons and dialog boxes are ll introduced and users can multi-task in different...windows.

2/9 Windows 3.0, 1990

With its successor, Windows 3.1 (released in 1992), Windows 3 sold 10 million copies. 16 colour graphics were introduced for the first time, as were games including Solitaire, Hearts and Minesweeper. A sample advert: "Now you can use the incredible power of Windows 3.0 to goof off."

3/9 Windows 95, 1995

Windows 95 sold a record-setting 7 million copies in its first five weeks. It introduced users to the Start button (adverts used the Rolling Stones hit 'Start Me Up') and, more importantly, the internet, with built-in internet support and dial-up networking.

4/9 Windows 98, 1998

The first version of Windows designed specifically for consumers, released at at time when computers were becoming more common at home and at work. DVDs and USBs were supported for the first time .

5/9 Windows ME, 2000

Windows ME (or Millenium Edition) introduced a number of notable features, including many aimed at multimedia (such as as Windows Movie Maker). However, it was an incredibly unreliable system and was widely panned after its release.

6/9 Windows XP, 2001

Windows XP triumphed where ME had stalled. It was fast, easy to use and most importantly it was stable. 400 million versions were installed in the first five years, and despite Microsoft's attempts to move forwards, for many people XP is still the most-important OS, used on around 30 per cent of machines worldwide.

7/9 Windows Vista, 2006

Vista was most likely a victim of XP's sucess. Users had got so used to the smooth-running of the previous OS that the 2006 update became a magnet for citicism, especially from IT specialists who deemed it 'bloated' and 'virus-prone'. How easy was it to poke fun at Vista? Well, Apple introduced the 'I'm a Mac' campaign in response.

8/9 Windows 7, 2009

Microsoft learned from their mistakes, and Windows 7 was put through its pace by 8 million beta testers before general release. The result? An operating system hailed as "what Vista should have done in the first place". However, while Windows 7 was a success, Microsoft was beginning the feel the pressure from Macs and mobile devices.

9/9 Windows 8, 2012

Their response? Windows 8: A total re-imagining of the OS that was suited towards touch-screen devices and especially Microsoft's own Surface tablet-laptop hybrids. It was a bold move and users were not happy: subsequent updates restored the option for the traditional desktop-style layout, but it's still not certain whether Windows 8 is a success or a failure.
IE was released in 1995, and has since gone through 11 different versions.
It initially dominated the browser market, but competitors like Firefox and Chrome have steadily taken its share. Estimates of its use put it around a quarter and a half of all browsing.
Reuse content