Reddit broke records for views and posts in 2014, even as it received criticism for its role in controversial social media events like The Fappening and subforums apparently promoting misogyny.
The social sharing site saw 71.25 billion page views and nearly 55 million posts in 2014. There were 535 million comments made on the site, and 3.73 billion link votes.
That was even as the site came under fire for its role in what became known as the Fappening. Reddit users created a subforum devoted to the event, sharing leaked nude pictures of celebrities that had been stolen from their personal accounts. The subreddit was eventually banned but it proved largely ineffectual.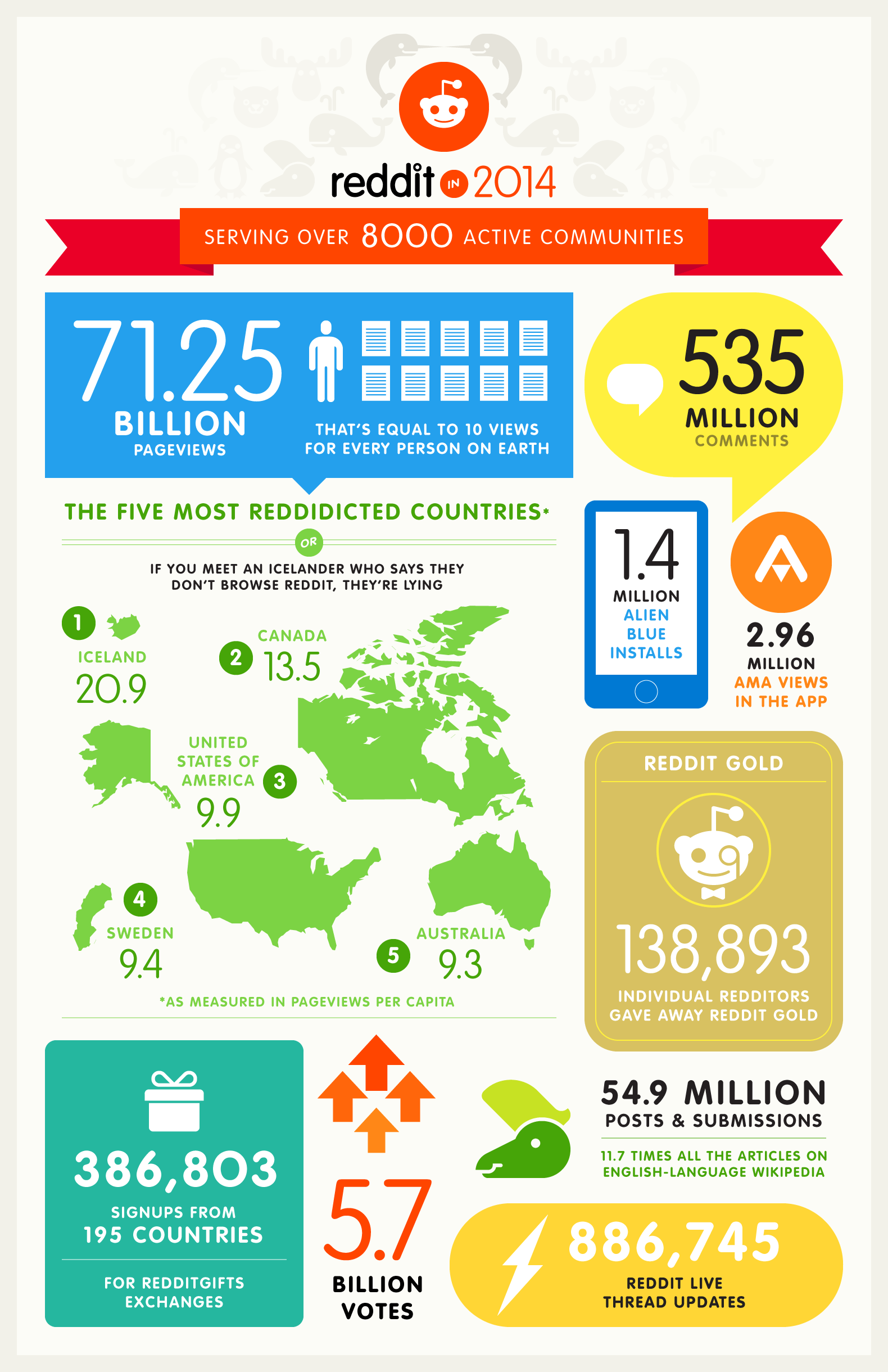 The site also banned a subforum discussing the leaks from the Sony Hack, apparently in response to an email from Sony's lawyer.
Reddit highlighted more positive uses of the site — including the Reddit Secret Santa, which saw gifts and services exchanged on the site.
It also highlighted some of the most popular posts on the site, including a post on the Ferguson riots highlighting the continuing problem of racism and a post about a man who promised the site that he would eat a bull's penis.