Boeing have unveiled the interior stylings of their next-gen shuttle - the CST-100 - though the end results look more like a futuristic hotel room than a spaceship destined for the International Space Station.
The expected banks of switches and flashing lights have been replaced with "ambient sky-blue LED lighting" and smoothly curving walls, while the bulky straps of the old seats have been removed in favour of leather contraptions that look like they could double up as gym equipment.
Destined to replace the NASA Space Shuttle that was retired in 2011, the CST-100 (it stands for Crew Space Transportation) will transport up to seven astronauts up to the ISS, and its simplified interior reflects this mission:
"What you're not going to find is 1,100 or 1,600 switches," said Chris Ferguson, director of Boeing's Crew and Mission Operations and a former NASA astronaut. "When these guys go up in this, their primary mission is not to fly this spacecraft, their primary mission is to go to the space station for six months. So we don't want to burden them with an inordinate amount of training to fly this vehicle. We want it to be intuitive."
Boeing are even going to be using tablets to replace the old-fashioned controls, though there's been no confirmation whether the company will be supplying an iPad or an Android device.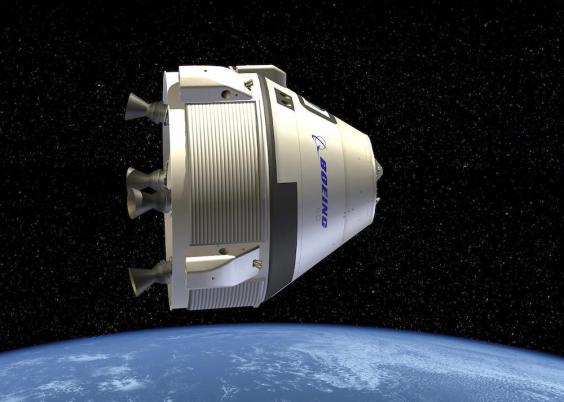 The exterior of the capsule is one point of familiarity and with good reason: Boeing were also partly responsible for the recognisable Apollo-era capsules of the 60s and early 70s.
However, new manfacturing techniques have greatly expanded the interior space and craft durability, and the CST-100 will be constructed without any welding at all: a new process called 'spin forming' fabricates the body of the spacecraft in a method remeniscent of a potter shaping a pot.
The new shuttle  is part of a continuing convergence in the US between national space industries and commercially-run companies. During the unveiling of the CST-100 NASA astronauts tested the craft for maneuverability and were shown around the vehicle that would be taking them into space.
"These are our customers," said Ferguson. "They're the ones who will take our spacecraft into flight, and if we're not building it the way they want it we're doing something wrong. We'll probably make one more go-around and make sure that everything is just the way they like it."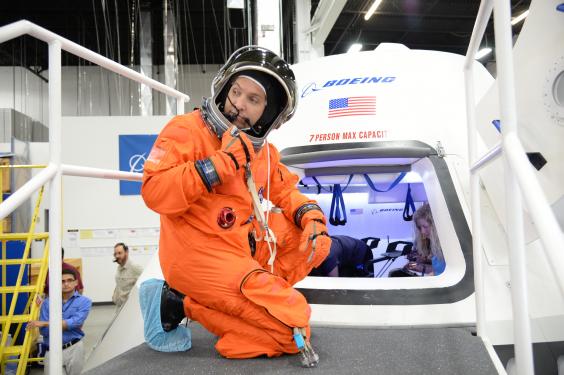 Kathy Lueders, deputy manager of NASA's Commercial Crew Program (CCP), said she hoped projects such as this would help make spaceflight more widley available: "I'm really a looking forward to the day when we will be bringing our Expedition crew members home and I won't need a passport or a visa to go to the landing site and greet them as they come off the vehicle."