A criminal cyber gang has stolen as much as $1 billion (£650 million) from up to 100 financial institutions in about two years, a computer security company said yesterday.
The gang – dubbed "Carbanak" by Russian security company Kaspersky – has been stealing directly from banks rather than posing as customers to withdraw money in the biggest cyber heist to date.
6 notorious computer viruses and worms
6 notorious computer viruses and worms
1/4 Melissa (1999)

One of the first 'rock star' viruses, Melissa was authored by Kwyjibo (a Simpsons reference) and even inserted quotations from the cartoon into infected word documents. The virus itself appeared as an email with the text "Here is that document you asked for ... don't show anyone else ;-)" and was reportedly named after a stripper that its creator (David L. Smith) met in Florida.

2/4 Morris worm (1998)

One of the first ever computer worms (that's a virus that replicates itself rather than relying on a host program such as Word or Chrome) that was written by MIT student Robert Tappan Morris in order to gauge the size of the internet. Back of the envelope estimates suggest it infected around 10 per cent of the total internet-connected computers around (there were only around 60,000) while Morris ended up as a professor at MIT.

3/4 Chernobyl virus (1998)

One of the most damaging viruses of all time, CIH or Chernobyl is thought to have caused nearly $1bn in damage after infecting some 60 million computers and targetting their BIOS chips. The virus activated yearly on April 26th (though its creator claimed he didn't know the significance of the date) and was so prevalent that it was even spread via CDs distributed with computing magazines.

4/4 Stuxnet worm (2010)

Perhaps the most infamous bit of government-sponsored cyber warfare, Stuxnet was built to target Iran's nuclear capabilities, infecting their refinement systems and supposedly setting back their nuclear program years. Although no-one has officially taken responsibility for Stuxnet, there's been a lot of wink-wink nudge-nudging from senior figures in the Israeli and US military.
Kaspersky said it was working with Interpol, Europol and authorities from different countries to uncover details on what is described as "an unprecedented robbery" on banks around the world.
The cyber criminals come from Europe, including Russia and Ukraine, as well as China – the company claimed.
Emails were sent by the gang to select employees to trick them into opening malicious software files in a technique known as spear phishing.
They were then able to get into the internal network and track down administrators' computers for video surveillance.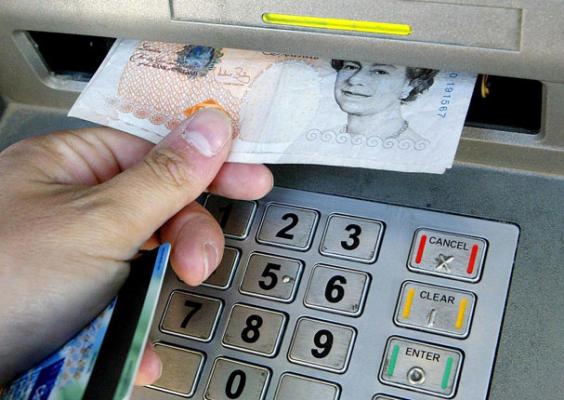 With this method, Kaspersky said, the criminals learned through spying how the bank clerks worked and how money could be transferred.
Carbanak sometimes inflated account balances before taking the extra money. The account holder would likely not suspect a problem because the legitimate funds were still there.
The gang also remotely controlled ATMs and ordered them to dispense cash when a member would be waiting to collect the money.
"These attacks again underline the fact that criminals will exploit any vulnerability in any system," Sanjay Virmani, director of Interpol Digital Crime Center, said in a statement prepared by Kaspersky.
"It also highlights the fact that no sector can consider itself immune to attack and must constantly address their security procedures."