In a bid to make editing video on mobile as simple as possible, YouTube's founders have launched a new app named MixBit that lets users  "record, edit and publish videos as short as one second or as long as an hour—right from your mobile device."
Chad Hurley and Steve Chen were working at PayPal when they founded YouTube in 2005. The company sold a year later to Google as video on the web took off, but now the focus has shifted to mobile. 
Vine and Instagram (it added video functionality in June) are already competing for users, with both the social media sites that own each app (Twitter and Facebook respectively) pushing users towards one service over the other.
However, it looks like MixBit will be taking a different tact to both of these competitors, with an interface geared towards documentation, rather than social networking.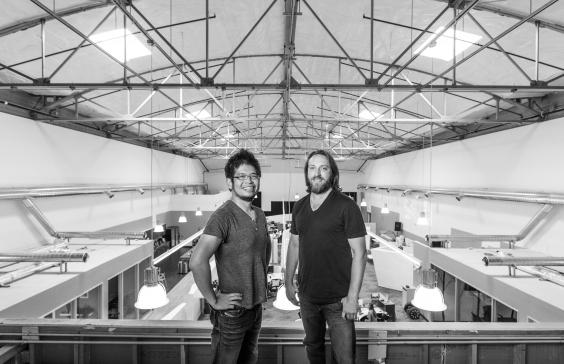 Users record multiple clips up to 16 seconds in length and then MixBit gives them a platform to combine up to 256 of these clips into a single video. The result can then be shared via Facebook, Twitter and Mixbit's own site.
The app has been launched as a free download for both Android handsets and iPhones but there's also an accompanying website where you can view updated videos, and even save clips recorded by others for your own projects.
Videos currently featured on the site q include internet staples such as 'I have a beard but then I shaved it' and 'Free Hugs', though some interest 'how to' videos also a suggestion that the editing interface might attract newcomers.
It's hard to predict whether the project will succeed with so many competitors in the market, but it does appeal to a previously vibrant form of digital video recording – the home video.
The ability to record a large amount of footage and then whittle this down to the key moments seems the equivalent of a photo album. You might record a lot of footage from a trip to the seaside or day out in the city, and then go home, look over what you recorded, and share a couple of minutes of video with your friends.
This is at least a different approach from Instagram and Vine. Instagram seems positioned to capture the same market it dominated with its original app – the prolific social sharers – whilst Vine's stop-start editing has created its own aesthetic of millennial in-jokes and frenetic sketches.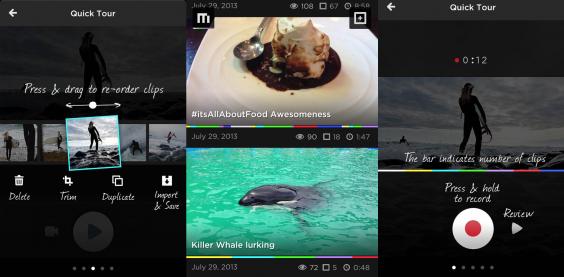 Reuse content