Vladimir Putin's Presidential Library is creating a Russian version of Wikipedia with officially sanctioned information to rival the "unreliable" American site.
Authorities optimistically expect it to become "one of the most popular Russian internet resources" but it will have a way to go to catch up with Wikipedia, the sixth most popular website in the world.
The new encyclopedia is being created by the Boris Yeltsin Presidential Library, established by Putin in 2007, and the National Library of Russia.
Announcing the move on Friday, a spokesperson for the Presidential Library said: "The initiative will be an alternative of Wikipedia: the analysis of this resource has shown that it does not have enough detailed and reliable information about Russian regions and the life of the country."
He added: "Integration of unique materials on the regions in a single electronic encyclopedia will allow it to objectively and accurately present the country and its population, the diversity of the state, the national system of Russia."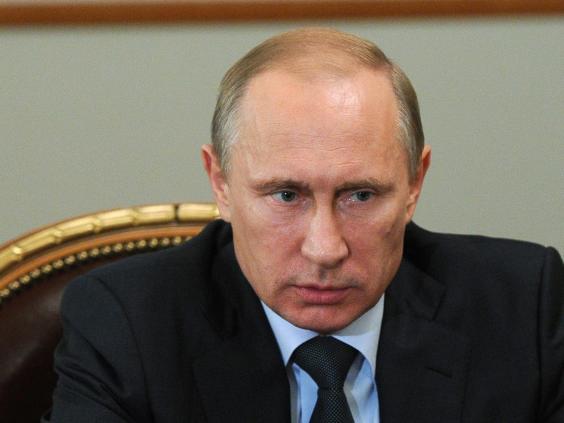 The statement did not specify any particular Wikipedia pages that were inaccurate, although state censors are unlikely to approve of pages detailing SORM, the Government's online surveillance system, or listing alleged human rights abuses including "systematic torture of persons in custody by police".
A library spokesperson said "subjects of the Russian Federation" would have the opportunity to be involved in the work, adding to regional encyclopedias to create a "valuable source of information about life in Russia".
The encyclopedia initiative comes after a string of efforts seen to be increasing the Kremlin's control of the internet, including laws forcing bloggers with more than 3,000 daily readers to register with Government regulators.
In March, websites run by Putin's opponents and critics were blocked and in July, a bill was passed requiring all Russian citizens' personal data to be stored within the country.
The Russian President, who has previously called the internet a "CIA project" also approved a law to establish criminal responsibility for anyone who sends or shares text, pictures or videos that fall foul of Government policy.
Reuse content