Motivation is a key element that will drive you to reach and accomplish your desired goals. We all lack in motivation from time to time but during the wintery months you may find yourself struggling to keep up with your weekly fitness routine. 
But overcoming this is actually quite simple. Below are a few key points to remember:
Keep your body on its toes 
>Variation and an array of different training styles and programmes will keep you focused for longer and allow you to achieve your overall goal at a faster rate.
Training regimes can include: weight training, high intesnity interval training (HIIT), continuous training, interval training, low or high intensity, plyometrics, core strengthening, circuit training, group exercise classes and many more.
Change around your weekly exercise routine by mixing up the training you do. Adding in a different assortment of styles will not only keep your mind focused but will also help to increase your overall fitness as your body will not have the time to adapt to the training intensity. 
Rethink how your attitude to exercise
Embed exercise into your daily routine, and view it as a normal everyday activities. As soon as you realise that exercise is part of your day you will stop any negative responses associated with working out and learn to discover the immense satisfaction that you can gain from it.
You need to remember that exercising should be seen as a luxury. When we relate exercising to being a chore we immediately correlate it to a negative mind-set. After all, mind over matter really does play an important role in motivation.    
The top 14 superfoods that will help you live to 100
The top 14 superfoods that will help you live to 100
1/14 1. Eggs

Creative Commons

2/14 2. Goat's milk (feta cheese)

Rex

3/14 3. Fish

Rex

4/14 4. Sweet potatoes

Rex

5/14 5. Wild greens and herbs

Creative Commons

6/14 6. Tofu

Rex

7/14 7. Walnuts

Rex

8/14 8. Black beans

Rex

9/14 9. Fresh fruit

Creative Commons

10/14 10. Seaweed

Creative Commons

11/14 11. Wild rice

Rex

12/14 12. Garlic

13/14 13. Prawns

Creative Commons

14/14 14. Chillies
Work for the endorphins
When you train, your body releases chemicals called endorphins. Not only does this cause a reduction in your awareness of pain, but the endorphins also trigger a positive feeling within the body.
Endorphins transmit electrical signals within the nervous system, and bind to the same neuron receptors as some pain medicines. Yet, unlike painkillers, the activation of these receptors by the body's endorphins does not lead to reliance or addiction. 
As well as diminished feelings of pain, endorphins lead to feelings often described as euphoric. It has been suggested by many athletes that they achieve a runner's high after performing prolonged exercise, allowing fewer negative thoughts, lower stress levels and a reduction in appetite: enabling us to make more sensible and healthy choices. 
Workout with like-minded people 
A brilliant way to stay interested in exercise is to partake in group exercise classes, where you will find yourself surrounded by other like-minded individuals who have similar desires and goals as yourself.
Everyone has their off days but we can find inspiration in the effort and commitment of others. Seeing others achieve their aims can keep you ambitious as you try to keep up with their determination. You'll be surprised how your attitude can change when you surrounding yourself with positive people. 
Turn on the radio
Research from Brunel University School of Sport and Education shown that listening to music whilst exercising can increase your endurance by up to 15 per cent. It also has the ability to motivate us to start exercising. 
Use your coffee habit 
Grab yourself a hot cup of java! A study conducted by Coventry University explains that the caffeine from coffee can help improve endurance and allow you to stay motivated by improving your mood and reducing the build-up of adenosine in a person's muscles. Adenosine is the chemical responsible for making it harder for our muscles to exert force, making us feel weak when we exercise.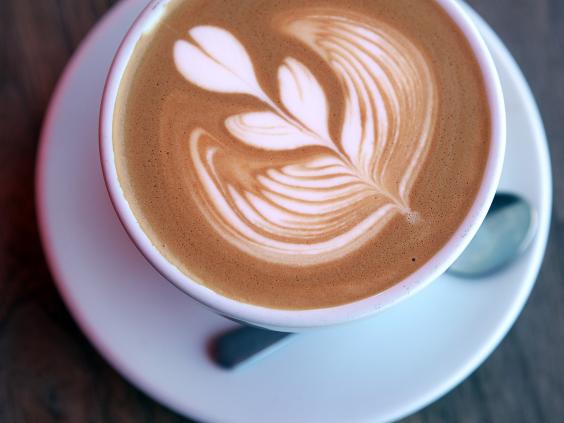 Remember health it's just for January
Think of your health healthy eating and fitness training a lifestyle choice not a "January special". Once you change your concept to thinking that this now is your newly adopted regime, you'll feel less anxious about training and become less impatient with your weight loss or overall goal. 
Time is on your side, trust the process and most of all enjoy it.
Reuse content