NHS foundation trusts have an "alarming" reported deficit of £321 million – which is five times more than planned, a health regulator has said.
The trusts are under "exceptional pressure" as many of the organisations are struggling with finances while trying to meet patients' demands, Monitor's quarterly report warned.
The increasing strain on NHS resources
The use of expensive agency staff is also having a negative impact on budgets, the report says – which details performance between October and December last year.
Out of the trusts, 78 (53 per cent) were in the red, of which 60 were acute trusts.
The deficit has risen from £254 million in the previous three months, while it stood at £167 million in the quarter before that.
The number of patients being admitted to A&E units in foundation trust hospitals also rose by 8 per cent to 2.7 million between October and December compared to the same time in 2013.
Around 570,000 of these A&E patients were admitted for further treatment.
Around £419 million more was spent on staff than planned due to the use of expensive contract and agency workers.
Norfolk and Suffolk NHS Foundation Trust has faced being put into "special measures" after "serious problems" were detected during an inspection in October, it was announced earlier this month.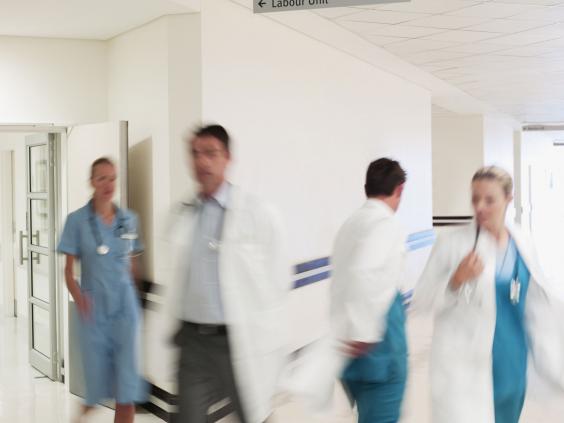 The 149 foundation trusts in England, which make up nearly two-thirds of all NHS trusts, have failed to meet national waiting time targets for A&E, routine and cancer care for three successive quarters, Monitor said.
Foundation trusts are awarded the status when they are considered organised enough to run semi-independently from their local health authority.
Monitor said it took regulatory action against 28 foundation trusts (19% of the sector) because of governance or financial troubles.
Its chief executive, Dr David Bennett, said: "The NHS needs to move rapidly towards more joined-up, efficient models of care if it is to deal with this continuing growth in demand for services."
Paul Briddock, director of policy at the Healthcare Financial Management Association (HFMA), said the deficit was "alarming".
He said: "Major changes to the way it delivers services, particularly around more joined-up models of care across health and social care economies, are needed. And the speed at which these changes are taken forward needs to gather pace quickly."
A Department of Health spokesman said: "We know the NHS is busier than ever, which is why we're increasing the budget by an extra £2 billion next year to back the NHS's long term plan to move more care from hospital to home."
Reuse content