In some ways marriage has taken on a terrifying role in today's society because of what can come after: divorce. It's not an unreasonable fear considering an estimated 40 to 50% of married couples in the US have divorced.
But, anthropologist and human behavior expert at Indiana University who's spent decades studying different aspect of love, Helen Fisher says that if you wait about two years before getting married, it could boost your chances of leading a happy, life-long marriage.
"There was a recent study in which they asked a lot of [dating] people who were living together ... why have they not yet married and 67% were terrified of divorce," Fisher said on Big Think.
"Terrified of not only the legal and the financial and the economic but the personal and social fall out of divorce."
Interestingly, this fear of divorce is actually giving way to healthier marriages, overall, because people are taking more time getting to know each other before tying the knot, Fisher said.
And time is the only one way to reactivate a part of the brain — responsible for logical decision making and planning — that shuts down when you first fall in love with someone new, which can explain the irrational behavior of two people who are madly in love:
"One of the problems with early stage intense feelings of romantic love is that it's part of the oldest part of the brain that become activated — brain regions linked with drive, with craving, with obsession, with motivation," Fisher, who has studied the brain on love, said. "In fact some cognitive regions up in the prefrontal cortex  that have evolved more recently begin to shut down — brain regions linked with decision making [and] planning ahead."
Love and sex news: in pictures
Love and sex news: in pictures
1/16 Spain appoints 'sex tsar'

Spain has appointed a 'sex tsar' to encourage the declining population to ramp up procreation in a bid to reverse a dip in the birth rate. The country reported a higher number of deaths than births for the first time last year, prompting the government to take action

2/16 A new dating show for Trump supporters

Across the pond, there's a new TV dating show in the pipeline: one inspired by President Donald Trump. The dating site - whose tagline is 'Making dating great again' - launched in May 2016 and now has over 37,500 active users

Getty Images

3/16 How to spot when your partner is hiding their true feelings

How often do you and your partner actually spot when one of you is hiding your emotions? According to a new study, it's probably not as frequently as you think. New research suggests that people miss cues that their partner may be suppressing negative feelings because we see our other-halves in a more positive light

Getty Images/iStockphoto

4/16 Timetable of Love

A new study has revealed that Sunday at 9am is the most popular time of the week for Brits to get busy in the bedroom. Our weekends tend to be a lot sexier than our weekdays, with three of the top five most common times for sex falling on a Saturday, at 11.30am, 10.30pm and 11.30pm

Getty Images/iStockphoto

5/16 Singletons judge potential partners on their phones, says new study

A new study has found that women are 92 per cent more likely than men to judge a potential partner negatively for having an older phone model.

Getty Images/iStockphoto

6/16 Online dating risk

A new report by the National Fraud Intelligence Bureau has found that last year, singles were conned out of £39 million by fraudsters they'd met on dating sites and apps. Con artists are increasingly creating fake online profiles and tricking people on dating sites into handing over often large sums of money.

Getty Images/iStockphoto

7/16 Sainsbury's sells same sex valentine's day cards for first time

For the first time, Sainsbury's is selling a range of Valentine's Day cards that represent same-sex couples. The simple designs feature illustrations of a woman and a woman, and a man and a man, with the caption 'You + Me.'

8/16 Mother's blood pressure before conception could influence sex of child, study suggests

Pregnant woman measures the blood pressure with automatic sphygmomanometer.

Getty Images/iStockphoto

9/16 Couples oversharing on social media do so to mask relationship insecurities, expert suggests

Couple sitting on couch with their phones in their hand

Getty Images/iStockphoto

10/16 Injection of 'romantic' hormone could help treat psychosexual problems

Getty Images/iStockphoto

11/16 One in ten British women experience pain during

Getty Images/iStockphoto

12/16 Erectile dysfunction 'linked to risk of early death'

Men who suffer from erectile dysfunction (ED) are 70 per cent more likely to die early, a new study has found. US scientists believe that the disorder may be linked to poor cardiovascular health, and suggested that men with ED should be screened for health issues that could cut their lives short

Rex Features

13/16 Watching porn does not cause negative attitudes to women

The average porn user may have more egalitarian views towards women than non-users, a contentious new study has suggested. Researchers at Western University in Canada have even argued that many pornography fans might be "useful allies" in women's struggles for equality in the workplace and in public office. They reported in the Journal of Sex Research that the 23 per cent of people who said they had watched an "X-rated" film during the previous year were no more or less likely to identify as feminists than those who did not watch porn.

Getty

14/16 The characteristics of men who pay for sex

Men who pay for sex share similar traits to rapists and sex offenders, according to new research. A study from University of California, Los Angeles (UCLA), claims that men who have sex with female sex workers feel less empathy for them than men who do not buy sex. Part of this reason is due to the fact that they view them as "intrinsically different from other women," according to the authors.

Getty Images

15/16 Heartbreak can actually change the rhythm of your heart

Losing a loved one really can break your heart, research suggests, although not for ever. People who lose a partner are at an increased risk of developing an irregular heartbeat for the next 12 months, scientists found. The risk seems to be greatest among the under 60s and when the loss of the partner was least expected

Getty

16/16 'Weird' sexual fetishes are actually very normal

A number of sexual fetishes considered anomalous in psychiatry are actually common in the general population, a study has found. According to the Diagnostic and Statistical Manual of Mental Disorders, Fifth Edition (DSM-5), sexual interests fall into two categories: normal (normophilic) and anomalous (paraphilic). Researchers asked 1,040 Quebec residents, representative of the general population, about their experiences of sexual behaviour considered abnormal by the DSM-5. The study, published in The Journal of Sex Research, found that of the eight types of anomalous behaviour listed in the DSM-5, four were found to be neither rare or unusual among the experiences and desires reported by men and women
This intense feeling of love can cloud your ability to think logically or rationally about the person you're with. Therefore, by allowing time for the brain to adjust to the new situation and feelings you're experiencing, you can recognize whether who you're dating is actually right for you.
"I think... this slow love process of getting to know somebody very carefully over a long period of time is going to help the brain readjust some of these brain regions for decision making," Fisher said. "You're going to get to know how this person handles your parents at Christmas ... how they handle your friends, how they handle their money, how they handle an argument ... etc."
Ultimately, you want to get a good sense of your partner's behavior during these real life situations, which is why Fisher suggests to wait at least two years. That way, you've been around the annual treadmill of life twice with your partner, and, therefore, should have a good sense of how they handle themselves under different circumstances.
"I think people should marry when they feel like marrying but from what I know about the brain if it were me I'd wait at least two years."
Watch the full Big Think video of Helen Fisher explaining the slow love process and how to maintain a happy relationship on YouTube, or below:
Read more: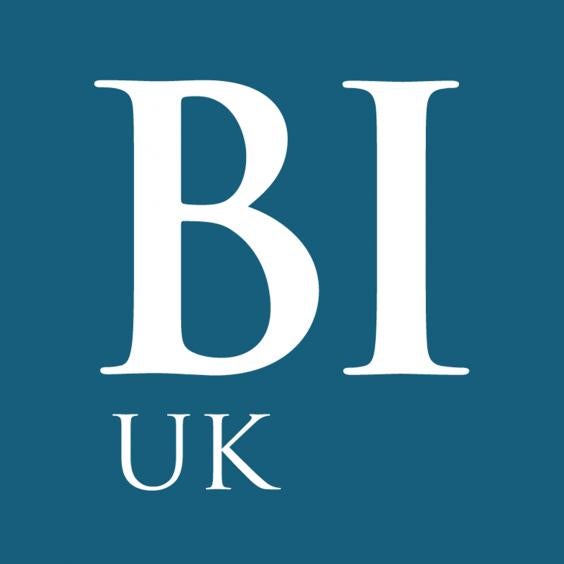 • Barack Obama says Britain is a 'free rider'
• These tweets nail the absurdity of many tech offices
• 4 reasons why the Irish economy killed it in 2015
Read the original article on Business Insider UK. © 2015. Follow Business Insider UK on Twitter.